What Is the Function of the Sympathetic Nervous System?
The sympathetic nervous system is part of the peripheral nervous system and is responsible for many of the reflexive, involuntary responses of the body. It is half of the autonomic nervous system, which also helps the body regulate its internal processes in response to ever-changing environments and external stimuli. Sympathetic nerves operate outside the central nervous system, are located primarily in the spinal cord, and interact with a primal part of the brain called the ganglia.
When change in an individual's environment poses a threat to his or her safety, the sympathetic nervous system initiates what is commonly known as the fight or flight response. This response prepares the body to deal with danger in one of two ways: standing to face it or fleeing. In both cases, there is a change in some of the basic, involuntary bodily functions such as heart rate and blood pressure.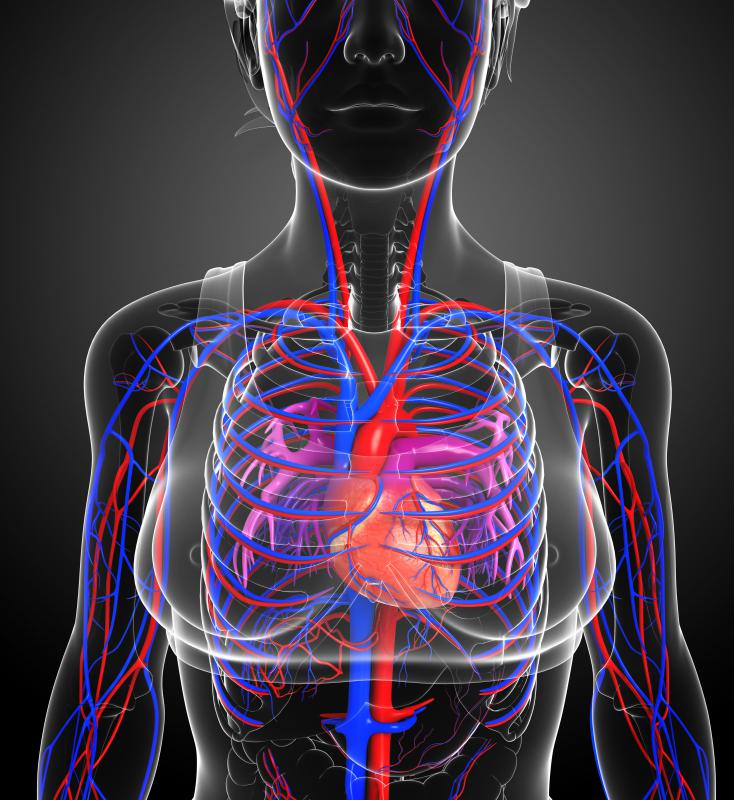 When the individual senses a dangerous or threatening situation, the sympathetic nervous system sends signals throughout the body telling the heart and respiration rates to increase, the pupils to dilate, and the arteries to constrict in preparation for the fight or flight response. The response will also slow any digestive processes taking place, increase blood pressure to supply more oxygen to the muscles, and result in increased sweating. All of these involuntary responses allow the body to be better equipped to deal with whatever comes next.
The sympathetic nervous system has a partner system, called the parasympathetic nervous system. The first system turns all the bodily responses on, while the second turns them off. Once the danger has passed, the parasympathetic nerves send signals to the body to lower heart rate and return involuntary processes back to a normal state. When these two systems work in conjunction, it allows the body to adjust to be adequately prepared to face danger, while at the same time not causing any permanent damage from long periods of increased activity.
When there is a malfunction in one of these systems, both are usually impacted. Individuals who suffer from sudden dizzy spells or changes in heart rate and blood pressure may be developing a malfunction in one of these parts of the nervous system. Deterioration of the sympathetic nervous system is a common occurrence as an individual ages, and usually manifests itself as difficulty dealing with stressful situations and a repression of the body's ability to raise blood pressure and heart rate in response to external stimuli.