What is the Fossa Ovalis?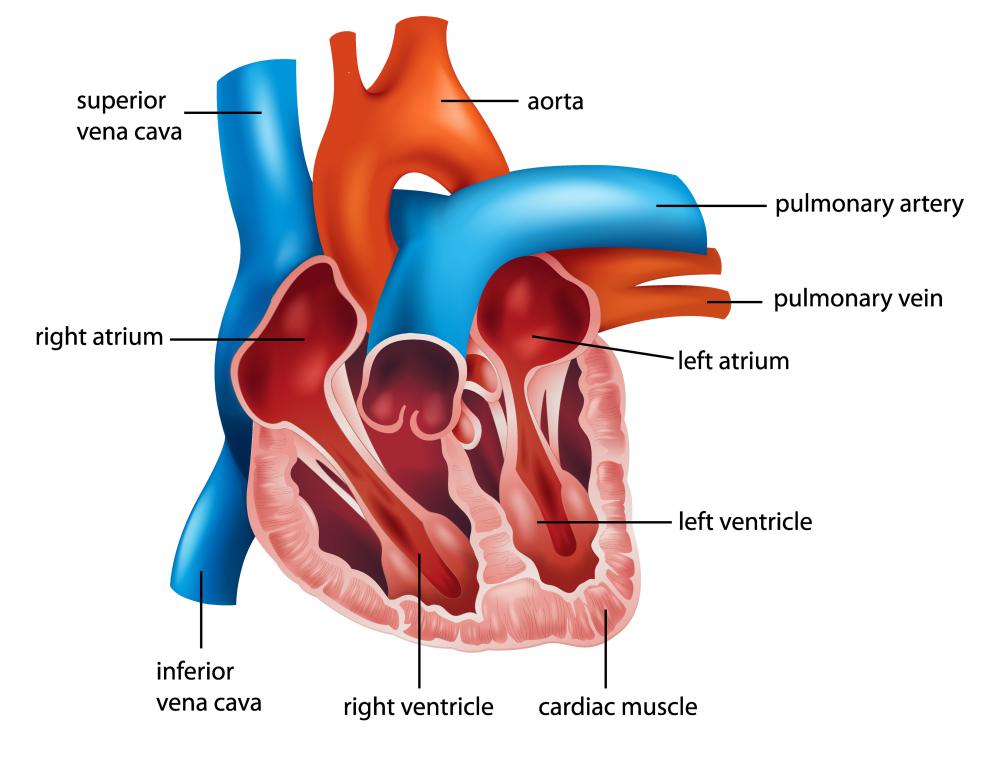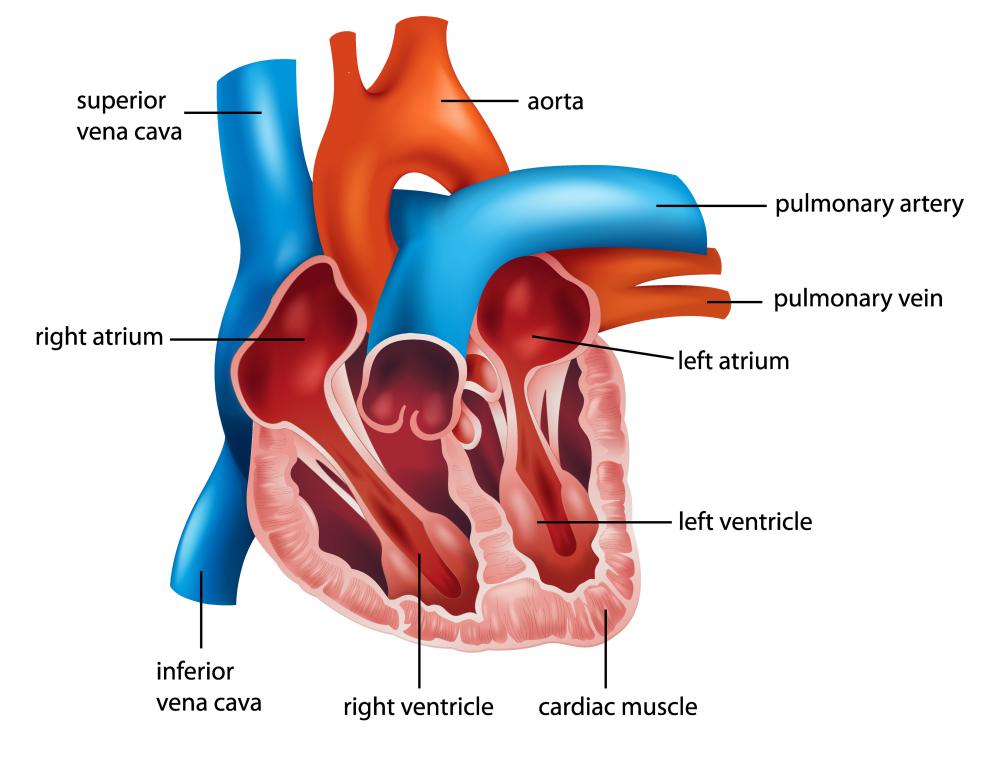 The fossa ovalis is a structure located in the human heart. This structure, a shallow depression, forms in the right atrium just after birth. The formation of the fossa ovalis divides the heart into two parts, right and left. This allows the cardiovascular system to efficiently distribute oxygenated blood throughout the body.
Prior to birth, the area that will become the fossa ovalis is open. This open structure, then known as the foramen ovale, allows blood to flow freely from the right atrium of the embryonic heart to the left without passing through the lungs. Blood must bypass the fetus's lungs because they are not used until birth, and the blood received from the mother via the umbilical cord is already oxygenated.
Within the first three months after birth, the foramen ovale typically closes and becomes the fossa ovalis. As the infant uses his lungs, pressure increases in the left atrium. This increased pressure forces the foramen ovale shut. Complete closure may not occur until the child is two years old or, in some cases, not at all.
In up to 34% of the population, the foramen ovale does not completely close, and a small hole remains where the fossa ovalis should form. This condition, known as a patent foramen ovale (PFO), may cause no symptoms or problems whatsoever for the patient. Many people do not even realize that they have a PFO unless the condition is detected by medical tests such as an echocardiogram.
Incomplete formation is not known to be the definitive cause of any medical conditions or complications. Some studies, however, do find a correlation between this condition and an increased risk of stroke. Patients with a hole in the fossa ovalis may therefore receive aspirin therapy or treatment with other blood thinners in an attempt to prevent blood clots from crossing the defect and to minimize the risk of stroke. Surgery to close a PFO is often recommended for patients who have experienced strokes without any other apparent cause.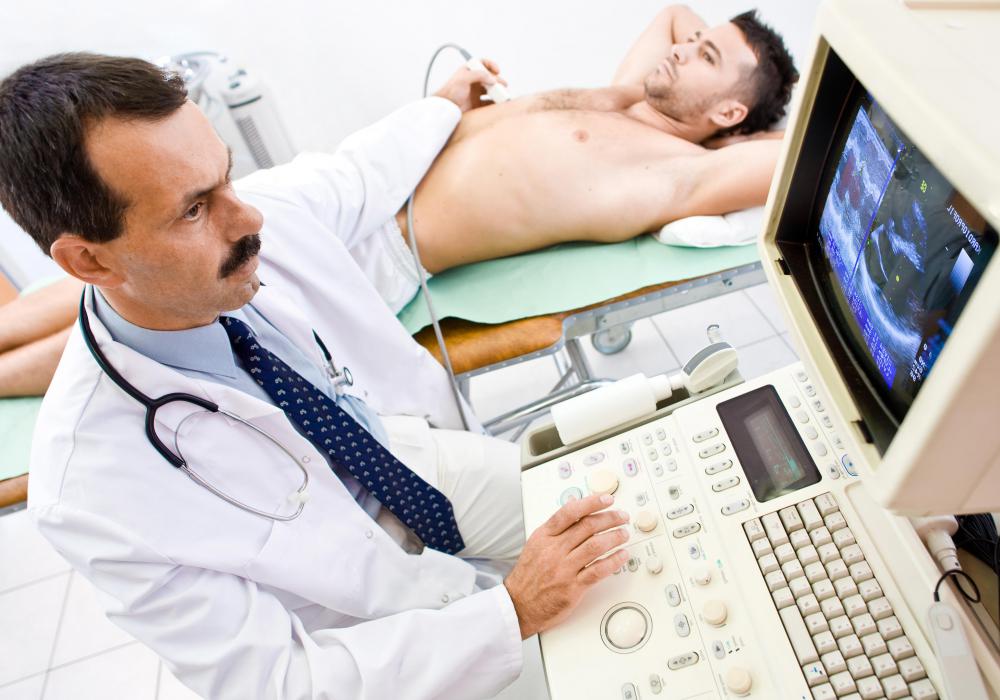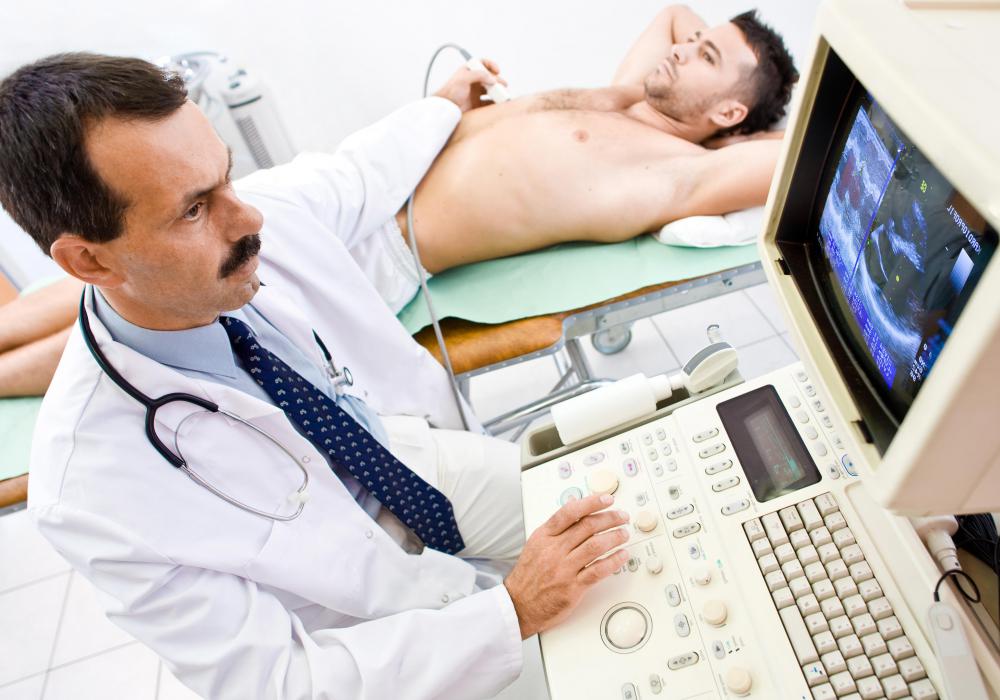 Having a PFO may also cause patients to suffer migraine headaches. Intense migraines, in particular, which include seeing an aura of light as a symptom, seem to be more prevalent among PFO patients. The link between PFO and migraines is stronger and better documented than the link between PFO and strokes, as patients have reported that their migraines stopped after they had operations to repair the defect.
The fossa ovalis is a shallow depression that forms after birth in the right atrium.

Patients with patent foramen ovale (PFO) often experience migraine headaches.

Within the first three months after birth, the foramen ovale typically closes and becomes the fossa ovalis.

A PFO is often discovered on a routine echocardiogram or in imaging done for other reasons.