What is the Florida Panhandle?
The Florida panhandle refers to the northwest part of the state of Florida in the United States. This skinny section extends above the Gulf of Mexico. The biggest city in the region is the state's capital, Tallahassee. The Florida panhandle is home to beautiful beaches and wildlife, and many of the state's top universities can be found there. This area is also a very popular tourist destination, particularly during spring break.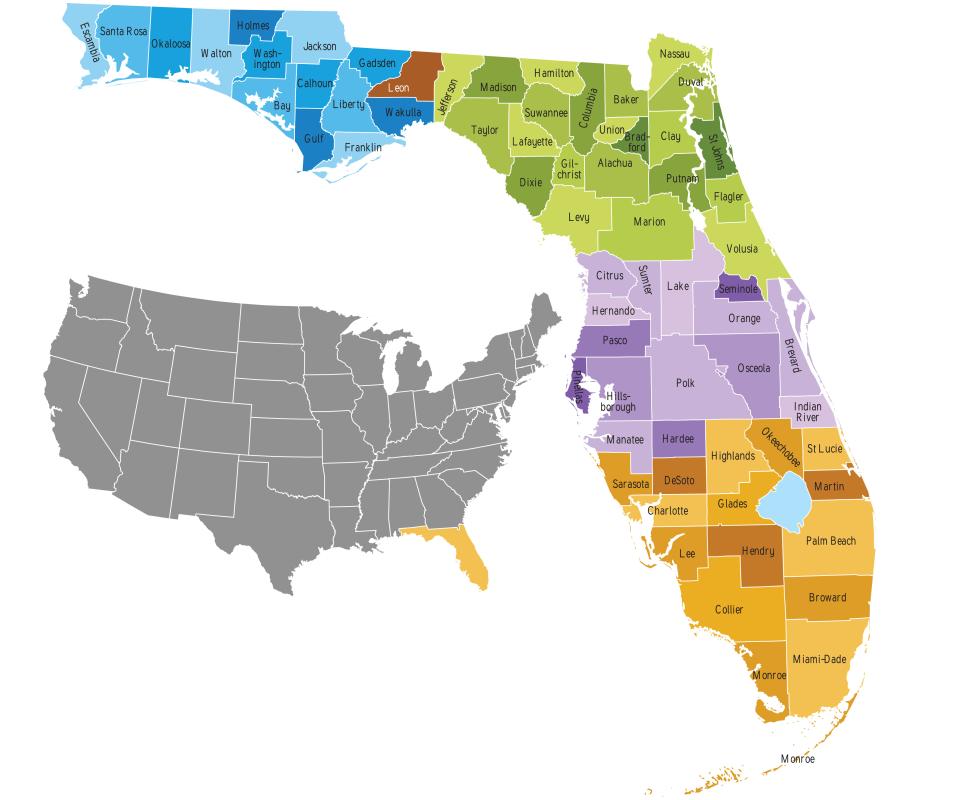 "Panhandle" is a geographical term for an area of land with a political border whose shape is similar to the handle of a cooking pan. This differs from a peninsula in the sense that a panhandle is surrounded by land on at least two sides. Several U.S. states have panhandles such as Alaska, Oklahoma and Texas. The Florida panhandle is one of the nation's largest panhandles.
The Florida panhandle is also referred to as West Florida. It is bordered by the Gulf of Mexico to the South, Georgia to the north, and Alabama to the north and west. The region's coastal location makes it vulnerable to damage from hurricanes and other big storms. The coastline is made up of beaches and swampland, while the interior of the panhandle features rolling hills and forests. The Florida panhandle is home to three major rivers as well as many rare forest animals and fish.
Florida's state capital of Tallahassee is situated in the Florida panhandle. This is the seat of all state government operations as well as some of the state's biggest universities such as Florida State University and Florida A&M University. Several military installations are located in the Florida Panhandle such as Eglin Air Force Base. Pensacola is another large city in the region that boasts a rich history and nice beaches. Panama City Beach is a popular tourist site that offers miles of sandy beaches and the Northwest Florida Beaches International Airport.
The land of West Florida was inhabited in the past by Spanish and British settlers before becoming part of an official U.S. state in 1845. Maize cultivation was once a stronghold in the area although now the main industry is tourism. The region suffered heavy damage as a result of Hurricane Ivan which struck in 2004. The Florida panhandle has more in common with the Deep South than the rest of Florida regarding culture and climate. It is sometimes jokingly referred to as the "Redneck Riviera."
One of the Florida panhandle's main industries is tourism. The region attracts a lot of visitors to its white sandy beaches as a result of year-round warm temperatures. Spring break, when college students have time off, is the high point of the tourist season. Fort Walton Beach and Panama City Beach are both very popular spring break destinations. Tallahassee is full of historical sites and parks that draw a lot of visitors each year as well.