What is the Difference Between Arthritis and Rheumatism?
One of the main differences between arthritis and rheumatism is the conditions that they describe. "Arthritis" is a term used to describe conditions that mainly affect the joints, and "rheumatism" is used to describe conditions that mainly affect the connective tissues surrounding the bones and joints. There are about 200 different conditions that fall under the categories of arthritis and rheumatism. These conditions affect different areas of the body, including the joints, bones, muscles, tendons, skin and organs. Another difference between arthritis and rheumatism is that arthritis usually affects only the elderly, or affects people more as they age, but rheumatism can affect anyone at any age.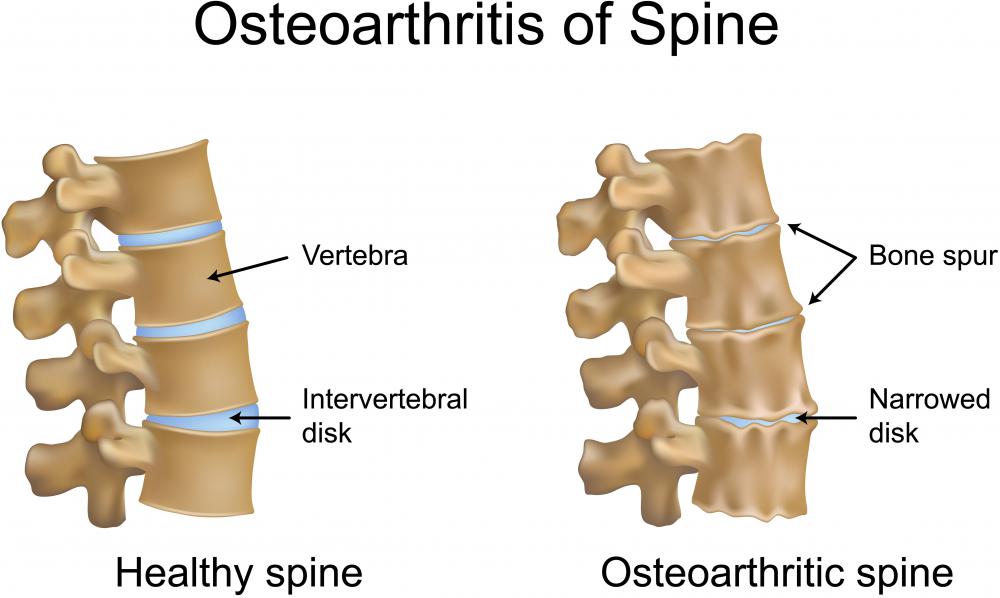 Arthritis is a disease of the joints, and it consists of more than 100 conditions, including osteoarthritis, rheumatoid arthritis, septic arthritis and gout. The pain of arthritis often results from wear and tear of the joints or surrounding muscles. As a result, arthritis usually gets worse as the day goes on. Arthritis pain also might occur as a result of inflammation, infections or certain diseases. The pain can make it difficult for individuals to carry out daily tasks such as holding a pen or pencil, typing or climbing up and down stairs.
Rheumatism is an inflammatory disease of connective tissues such as the muscles, tendons and ligaments. It can affect the joints and bones, but it mainly is associated with the muscles and other tissues surrounding the bones and joints. Rheumatism can also affect the skin, heart and other organs. Some of the various forms of rheumatic disorders include bursitis, fibrositis, myositis, rheumatoid arthritis, rheumatoid fever and neck and back pain.
The pain of rheumatism often results from an auto-immune disorder, in which the immune system starts to attack the joints and surrounding muscles. Although there has been no solid evidence, some people suggest that cold and damp weather might also play a role in causing rheumatoid pain. The pain associated with rheumatism is usually worse in the morning when the muscles are stiff from the night. As the day goes on, however, the muscles and joints warm up from moving around, and the pain often subsides.
The similarity between arthritis and rheumatism is that both conditions are chronic, which means that they are long-term conditions. Both are hard to treat and can have crippling effects on the body when not taken care of. Treatment options for arthritis and rheumatism include the use of painkillers and anti-inflammatory drugs. In the case of arthritis, physical therapy, moderate exercise and weight control can help to bring the symptoms under control.