What is the Connection Between Teething and Diaper Rash?
Teething and diaper rash often occur at the same time, giving babies two reasons to feel miserable. There is however, some dispute over the connection between the two, such as whether teething can cause a bout of diaper rash or whether the link is coincidental. A number of theories attempt to explain why they are frequently observed at the same time, including excess saliva, a change in the urine, and other causes.
Parents report a range of symptoms associated with teething, usually just before or while the baby is cutting teeth. Many babies get diaper rash along with a low grade fever and mild diarrhea. Severe diarrhea or high fevers are not associated with teething, so if a baby has these symptoms, parents should take him or her to a medical professional.
Babies usually begin teething at somewhere between four and seven months of age, and they continue cutting teeth for the next two years. Irritability and constant chewing are good signs that a tooth is on the way. Heavy drooling is expected, and this drooling can cause skin irritation on the face, neck and chest. Saliva might be responsible for diaper rash as well. Some people have speculated that swallowed saliva might loosen stools and cause bouts of diarrhea, both of which can irritate the skin and cause diaper rash.
Changes in urine also might be responsible for diaper rash. During teething, urine can become stronger and more alkaline, increasing irritation. If either stools or urine are suspected, a parent may find that frequent diaper changing will help to relieve any rash.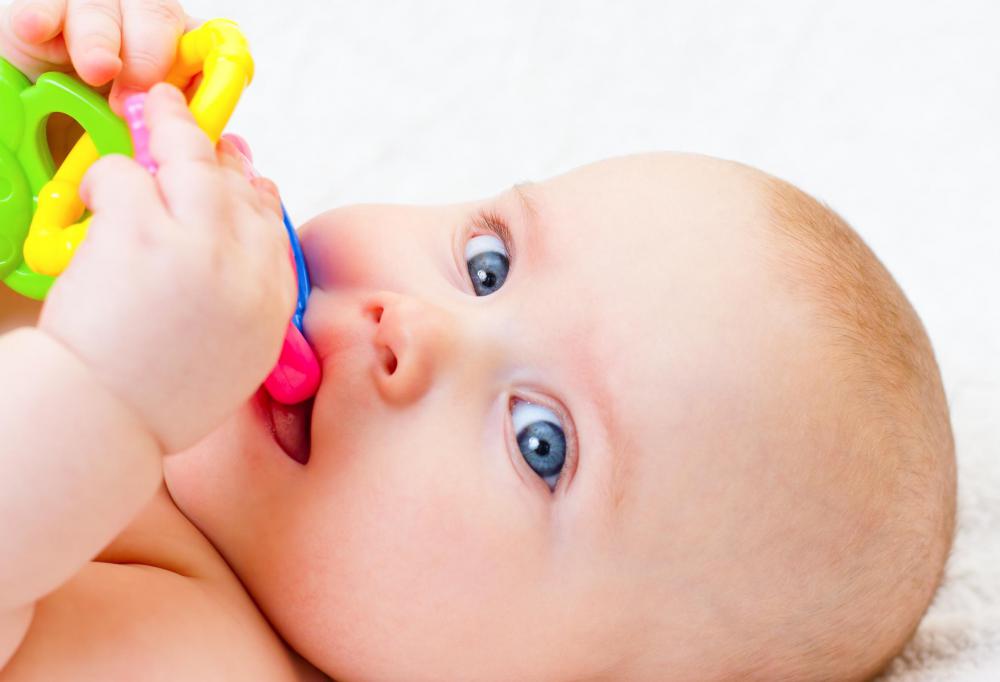 Some people are not convinced that there is any link between teething and diaper rash, and they suggest that these conditions might not be related. Babies of teething age are also being introduced to new foods, for example, and this change in diet — rather than teething — could be responsible for any observed diaper rash.
Regardless of the possible causes, the treatments for these problems remain the same. Cool washcloths or teething rings can provide relief from teething pain and help speed up the process. Teething gels can be useful too, and parents can consult with a healthcare professional for recommendations regarding the use of painkillers such as infant ibuprofen or acetaminophen.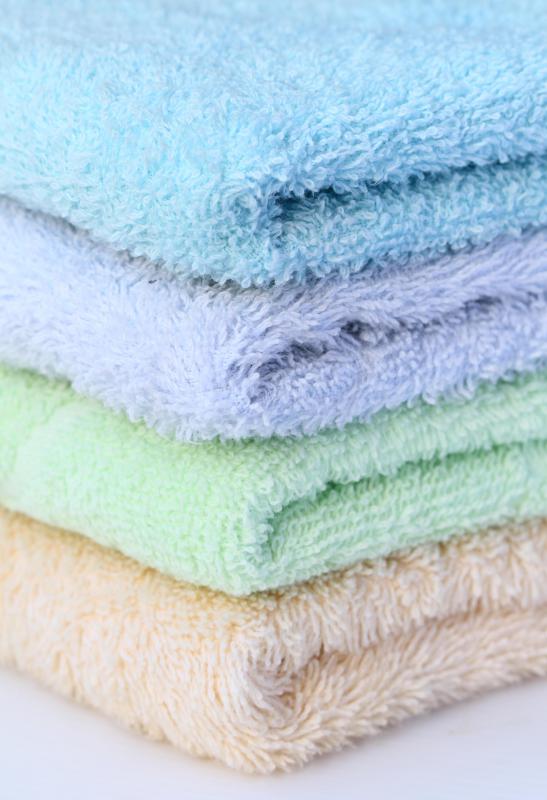 The best defense against diaper rash is a clean, dry bottom. Time spent without a diaper will let air reach the skin and help dry up the rash. Frequent bathing will provide relief and distraction, as it will keep the baby's bottom clean. Over-the-counter creams and ointments can be very effective, but for best results, they should be applied to skin that is thoroughly dry.