What is the Connection Between Neck Pain and Cancer?
There are several possible connections between neck pain and cancer. The illness could manifest itself as a tumor in the neck area, or as metastatic cancer, which is cancer that spreads from another part of the body. Squamous, thyroid, and spinal cancer or leukemia can all be indicated by neck pain. It is possible that neck pain is caused by cancer if it is constant, keeps getting worse, and is not responsive to medication. There may also be a painful lump in the neck, accompanied by a constant sore throat.
In order to diagnose a definitive link between neck pain and cancer, a doctor will perform several tests. Preliminary efforts to diagnose the problem usually include a physical exam and careful analysis of the patient's medical history. If further exploration is necessary, a doctor may take an x-ray of the neck. Sometimes an x-ray will not provide sufficient detail. On these occasions, a doctor may choose to perform a more powerful test, such as a computed tomography (CT) or magnetic resonance imaging (MRI) scan.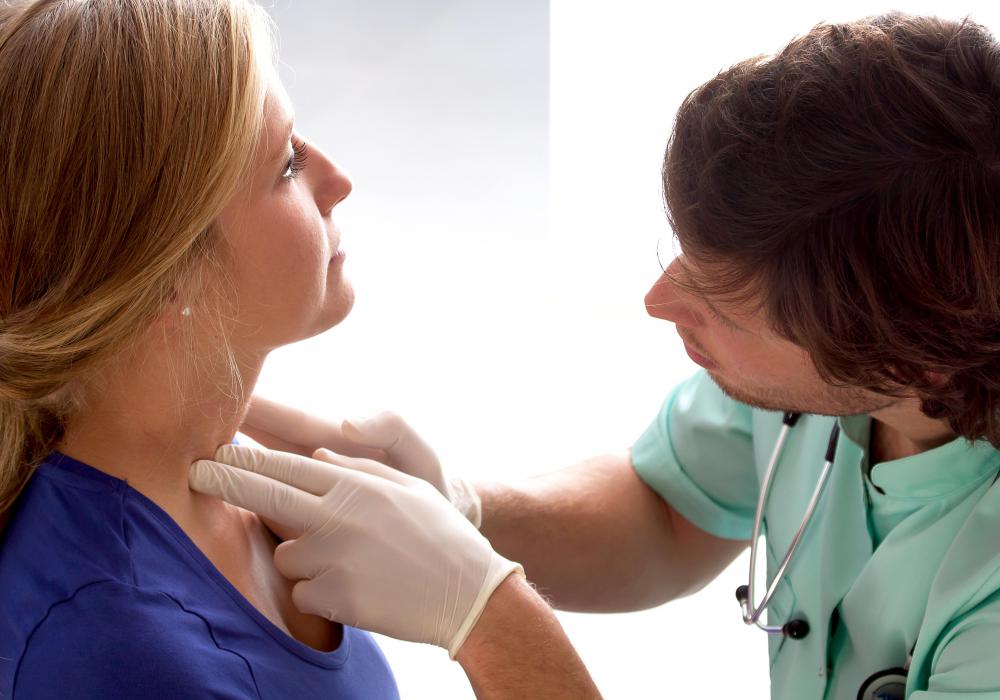 There are a variety of illnesses that could be the result of a connection between neck pain and cancer. The most common varieties are squamous cell carcinoma, thyroid and spinal cancer, and leukemia. Neck pain can also be caused by cancer that has spread from other parts of the body such as breast tissue or the lungs.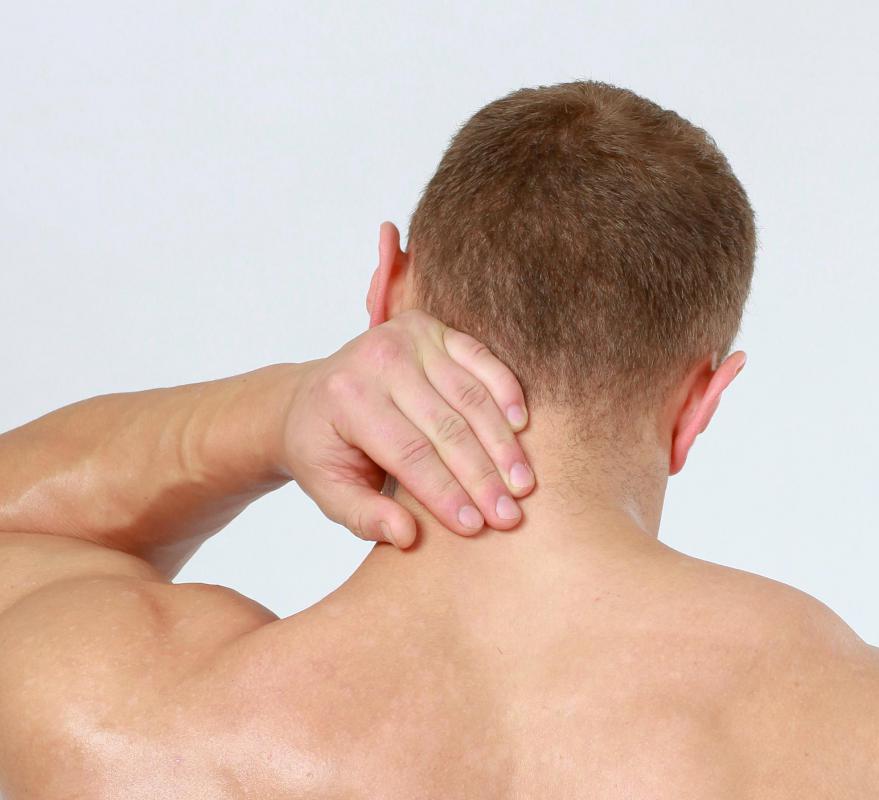 Squamous cell carcinoma can cause neck pain either directly by growing in the esophagus or throat, or by spreading from nearby areas in the body such as the skin, mouth and lungs. As Squamous cell carcinoma moves through the body via the lymph nodes, it can also cause neck pain by settling in the nodes in the collarbone. It can also travel directly to the neck.
There are four primary types of thyroid cancer, all of which cause neck pain. The most common, and the least dangerous, kind is papillary carcinoma, which primarily affects women. Doctors often decide upon a diagnosis of medullary carcinoma through an analysis of family history, as this is the most typically hereditary variety. Follicular carcinoma is the variety of thyroid cancer which is most likely to recur. The most dangerous type of cancer to affect the thyroid is the fast-spreading anaplastic carcinoma.
Neck pain can also be the result of a cancerous tumor growing on the spine. In this case, the discomfort is primarily due to pressure on the nerves of the spine. Weight loss and constant fatigue are other symptoms that typically accompany this kind of cancer.
The primary connection between neck pain and cancer of the bone marrow, or leukemia, is that the disease can affect the bone marrow in the vertebrae. Leukemia is less likely to be discovered via neck pain than most other cancers that affect the area. Other symptoms, including fatigue, anemia, or excessive bleeding are usually noticed first.