What is Teacher Harassment?
Teacher harassment refers to forms of harassment that either come from or is directed at teachers, specifically due to the fact that they are teachers. Harassment aimed at teachers can be troublesome, especially if it comes from a student. When harassment comes from a teacher, however, it can often be grounds for termination of employment and may result in criminal charges. Teacher harassment is especially devastating due to the nature of the student-teacher relationship and the trust society gives teachers.
While teacher harassment can take a number of different forms, it typically either is directed toward a teacher by someone else, sometimes a student, or comes from a teacher and is aimed at a student. Harassment, in general, typically refers to words, actions, and images that seek to make a person feel threatened, intimidated, or uncomfortable. This can refer to acts of physical violence, threatening remarks, comments made that are offensive or insulting toward someone, and images that make a person feel threatened or distressed.
Teacher harassment that is directed toward a teacher can be dealt with in a number of different ways, depending on who is the source of such harassment. Other teachers may engage in various forms of harassment toward each other, such as sexual harassment or ageism, and this is usually treated as any type of harassment in the workplace. Teacher harassment from a parent is also treated as harassment between two adults, usually with legal consequences.
Harassment from a student, however, can be difficult to deal with and may be difficult for a teacher to prove. Since students are often minors, and teachers are in a position of authority in a classroom, it can be difficult for a teacher to demonstrate how a student made him or her feel threatened or uncomfortable. Documenting such incidents can be helpful, however, and a student may be expelled from a school and face criminal consequences due to teacher harassment.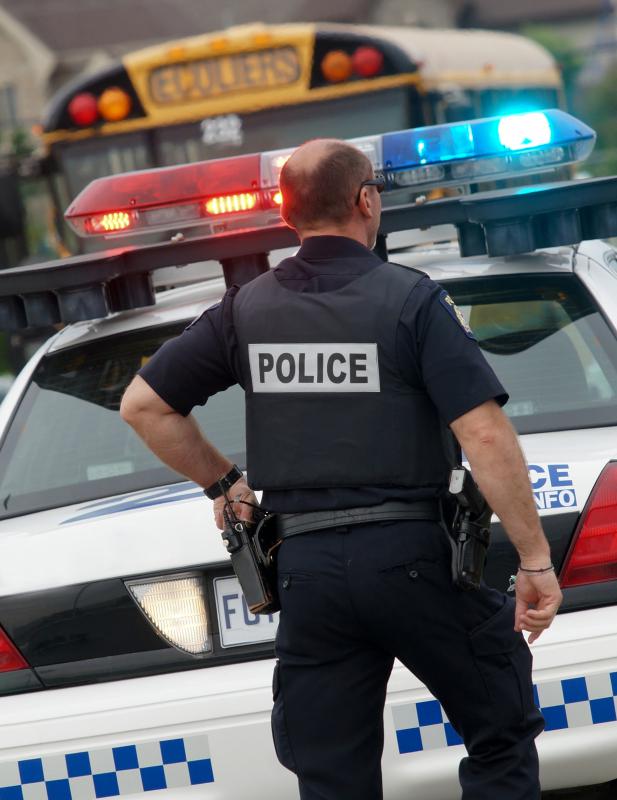 Harassment by a teacher is often a more devastating form of teacher harassment. Teachers are trusted to be responsible for students, who are effectively a captive audience that must legally be present in the classroom. When a teacher abuses that responsibility, he or she may cause serious psychological, emotional, and physical harm to a student. Teachers found guilty of harassment will often lose their jobs and teaching licenses, as well as face potential criminal charges based on any type of abuse they may have inflicted upon a student, especially one who is a minor.