Stuffed cabbage, also known as stuffed cabbage rolls or stuffed cabbage leaves, is a dish in which cabbage leaves are wrapped around other types of food and cooked and then often served with a separate sauce. Variations on this dish can be found in many different cultures, and both vegetarian and meat-based fillings can be used its preparation. In the United States, it is not unusual to see cabbage rolls sold as a prepared food in grocery stores and delicatessens, particularly those that operate in neighborhoods with a lot of Eastern European immigrants. In addition to the variations in their fillings, cabbage rolls also vary in size and thickness. Cabbage is high in nutrients and when combined with a ground meat stuffing, which may be supplemented with rice or another grain, allows cooks to prepare a highly nutritious yet reasonably inexpensive dish.
Cabbage is a leafy, cruciferous vegetable that is high in various nutrients, including vitamin C and glutamine. The leaves of green cabbage are typically used to make stuffed cabbage, and while a green cabbage may resemble a head of iceberg lettuce, its leaves are considerably tougher, making these vegetables excellent wraps for various types of foods that are used in cabbage stuffing mixtures.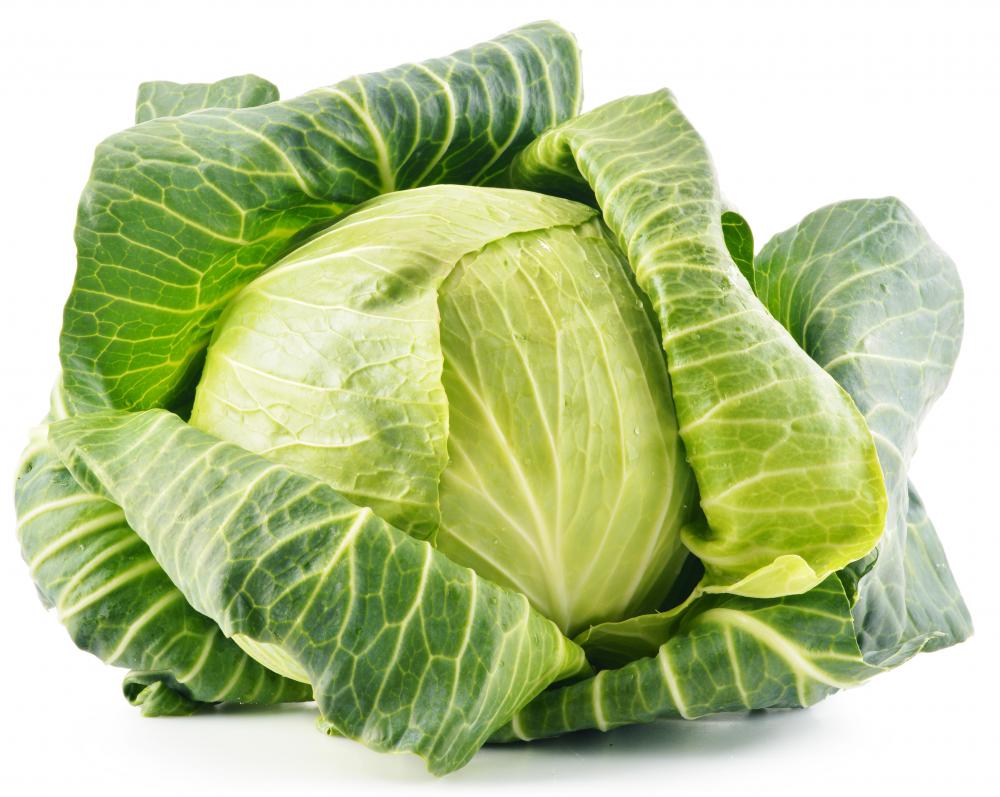 Cooks typically prepare stuffed cabbage rolls by first preparing a filling. Fillings vary according to ethnic and personal culinary preferences. One common type of filling uses ground meat, various seasonings, as well as rice that both extends the meat and adds texture to the dish. It is also possible to make vegetarian stuffed cabbage rolls by filling the rolls with vegetables, some type of grain, and perhaps even a ground meat substitute. The seasonings can have a significant impact on the flavor of a stuffed cabbage dish. Asian seasonings, such as soy sauce or fish sauce, can make rice and pork stuffed rolls taste Chinese, while garlic and parsley along with a tomato-based sauce create a decidedly Italian flavor.
The rolls can be cooked in several different ways. Some are topped with sauce and then allowed to bake in a hot oven. Others may be fried in a pan on the stove top, which is not only a quick cooking method, but allows the sugars in the cabbage to caramelize slightly. It is also possible to steam stuffed cabbage in a bamboo or metal steamer, which may be the best option for Asian-style rolls or for health-conscious eaters who prefer the freshness and color that steaming preserves.