Stoma surgery is performed to create a new opening through which a person's waste may leave the body. This type of surgery may be performed to allow the bowels to empty through a new opening rather than through the anus. Stoma surgery may also be used to provide urine with an alternate way of leaving the body instead of exiting through a person's urethra. The surgery may be performed to establish a temporary outlet for a person's waste or as a permanent fix for bowel and bladder conditions.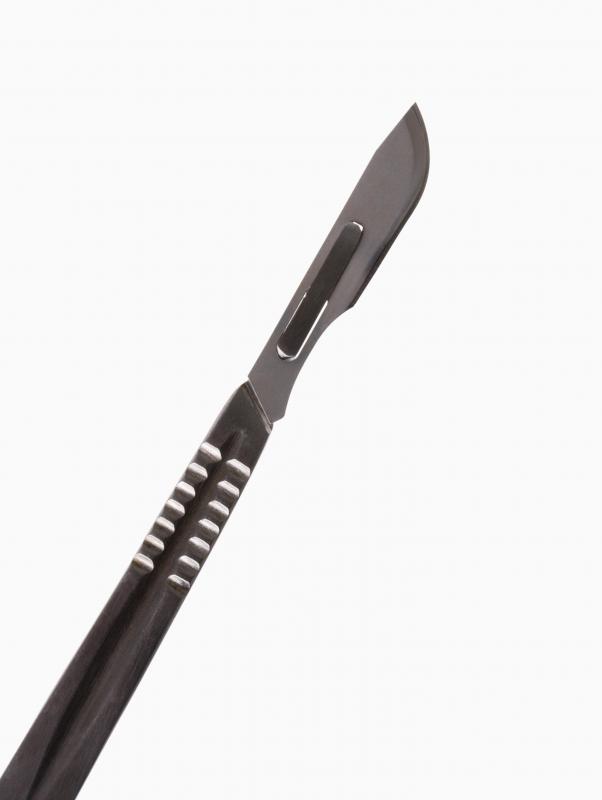 One type of stoma surgery, also referred to as an ostomy, is called a colostomy. This type of surgery is used to remove a person's rectum. It may be performed after trauma to the rectum or because of cancer of the bowel. In some cases, it may be performed because of a chronic bowel disease or because a person is fecally incontinent. After the rectum is removed through this type of surgery, a person's colon is attached to an opening a surgeon creates in the abdomen; this opening is called a stoma.
Another type of stoma surgery that may be performed is called an ileostomy. This type of surgery involves the removal of both a person's rectum and his colon. The surgeon then creates the stoma in a person's abdomen and attaches it to the bottom portion of the patient's small intestine. This part of the small intestine is called the ileum. An ileostomy may be performed because of a chronic bowel disorder, bowel cancer, incontinence, or traumatic injury to the bowel.
Sometimes stoma surgery is performed to provide a new outlet through which urine will leave the body. With this type of surgery, a surgeon attaches tubes that provide urine transportation from the kidneys to the bladder to a stoma in the abdomen or to a person's small intestine. This surgery may be performed when a person has bladder cancer, trauma to the bladder, or chronic bladder inflammation. It may also be used in severe cases of urinary incontinence.
The stoma that is created through stoma surgery is usually both reddened and moist. Patients are usually taught how to care for these openings as well as how to use special bags to collect and dispose of the waste that leaves the body. In cases in which the need for the artificial opening is only temporary, surgery may eventually be reversed, and the person may return to the normal way of passing waste.