Steel cladding is a type of construction material used to finish the exterior walls of a building. Cladding systems consist of thin sheets of steel that can be fit together and fastened over wall framing or sheathing. They may be screwed or nailed to the structure, with caulk or adhesive added to improve moisture resistance and ensure a secure bond.
Depending on the application, cladding companies may use a number of forms of steel cladding to finish a building and create the desired look. Some metal cladding comes in narrow strips, similar to vinyl siding, and can be installed in overlapping horizontal rows. Others include simple steel panels that lock together to create a seamless look. On commercial structures, steel cladding and glass combine to form a curtain-wall system. Sheets of steel cladding can also be used to finish columns or doors.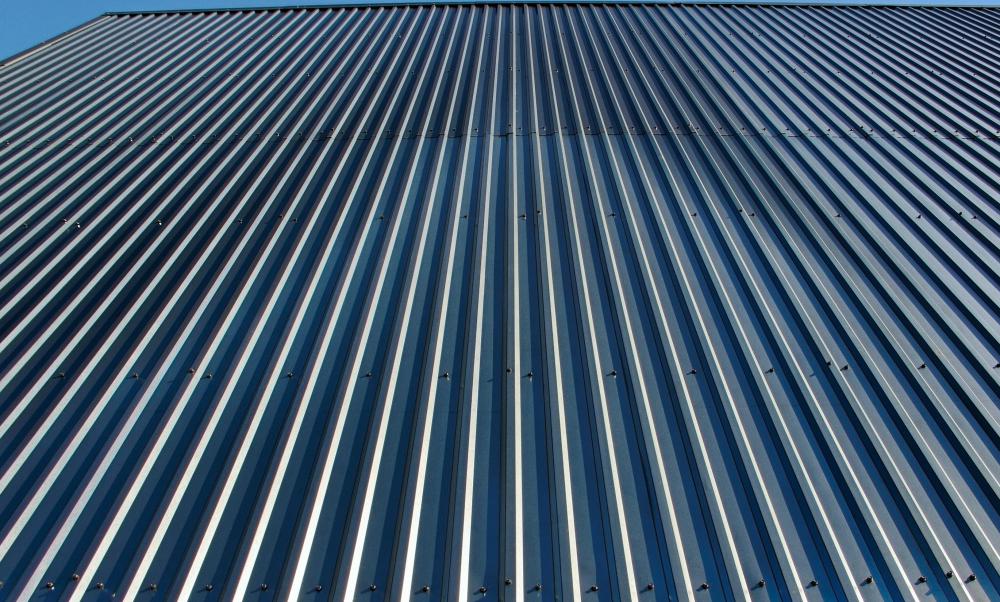 Cladding companies produce many types of finishes to give users control over design. Steel cladding may have a polished, mirrored appearance or a dull, matte finish. It can be smooth or textured, and may be treated with special coatings to add color or create an antiqued look. Some steel facade materials are even bent and shaped to form elaborate designs, then stiffened with steel beams or bars for extra support.
Steel siding represents an eco-friendly material for builders due to its high recycled-materials content. Most steel cladding can be recycled over and over again, with little or no loss in quality. It's also long-lasting and strong, yet lightweight enough for most applications. This material is also versatile, and can be installed over almost any type of wall framing or finishes.
Despite its many benefits, steel wall cladding is also associated with a number of potential drawbacks that should be considered before purchase. Metal siding offers relatively little thermal resistance, and may contribute to low energy efficiency within a building. To keep efficiency high, steel cladding must be combined with heavy insulation materials within the wall cavity. This insulation may also add some protection against exterior noise.
Steel siding can also be subject to dents or dings if it's hit by a baseball, hail, or other objects. It must be cleaned and maintained regularly, especially if polished finishes are chosen. Like all steel products, this material may rust or corrode over time due to moisture exposure. Some rusting can be prevented using special coatings or paint, but these materials must be reapplied often to ensure continued protection.