What Is Stage 4 Kidney Cancer?
Stage 4 is the most serious form of kidney cancer, with such a designation meaning the cancer has spread from the kidney to other areas of the body. With Stage 4 kidney cancer, the cancerous cells have crossed the fibrous tissue around the kidney and spread to other organs or branched out to at least one lymph node. Few patients with this advanced stage of the disease live longer than five years, but the life expectancy depends on the overall health of the patient. Many patients opt to try various treatments to increase their life expectancy and possibly get rid of the cancer altogether.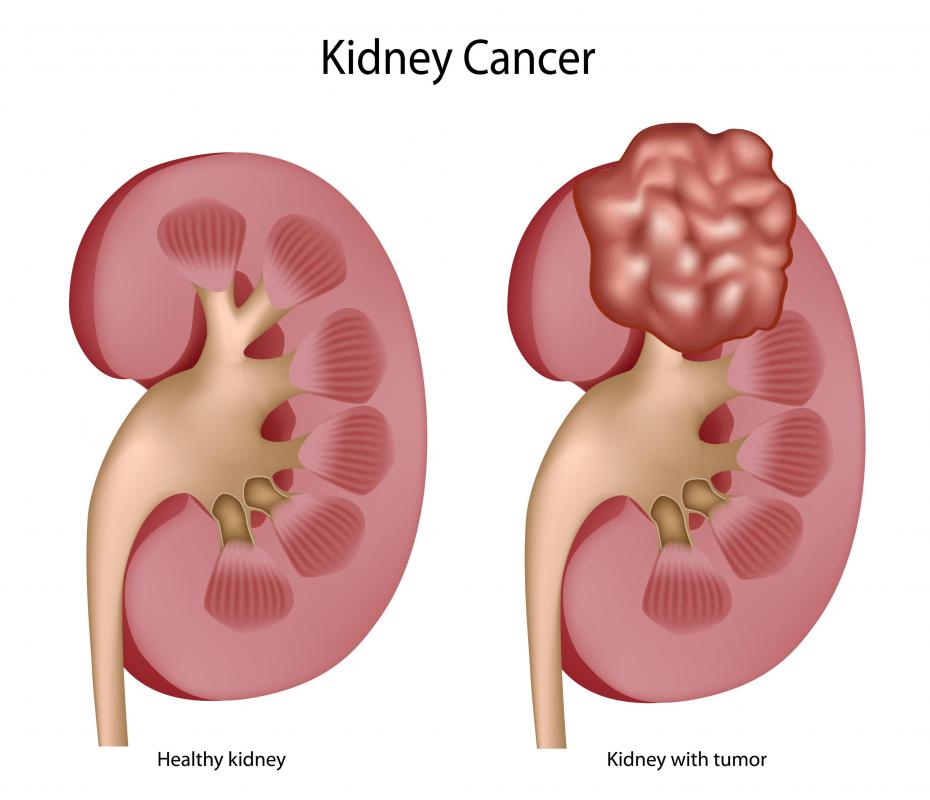 This stage of cancer can indicate a few possibilities. One scenario is that the cancerous cells have crossed the fibrous tissue surrounding the kidney, affecting at least one nearby lymph node. Another possibility is that the cancer has invaded other organs. By this time, it may be too late to eliminate all the cancer, which is why many people with Stage 4 kidney cancer are given only a few years to live. Many patients, however, take any treatment they can get in a bid to increase their life expectancy, or to at least relieve their pain.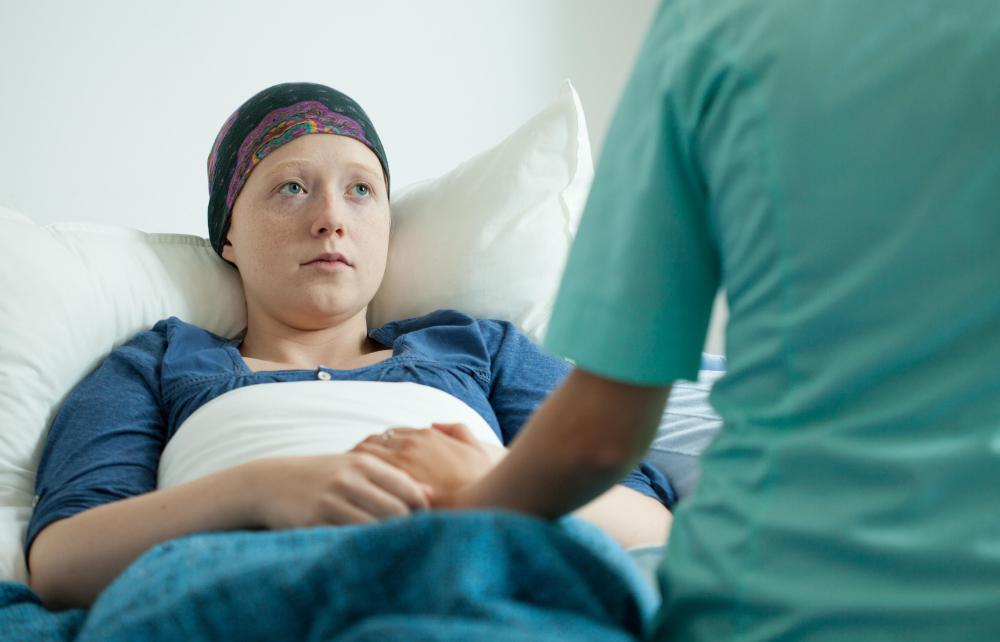 In cases in which the cancer has not spread too far from the kidney, the cells may be eliminated from the body by surgically removing the kidney and any affected lymph nodes. Patients whose cancer has spread through the body may still opt for this treatment to get rid of most of the cancerous cells, but they often still need systemic therapy, which treats the entire body. Chemotherapy is one example of systemic treatment, with patients taking drugs that travel through the body to kill some of the cancer cells. Another possible treatment of Stage 4 kidney cancer is biological therapy, in which the body's immune system is used to fight off cancerous cells by taking interleukin-2 or interferon alpha. The common effects of Stage 4 kidney cancer treatment include hair loss, a weak immune system and weight loss.
According to various studies, less than 10 percent of patients diagnosed with Stage 4 kidney cancer survive more than five years. Treatment can slightly increase the odds of surviving past five years, as can the general health of the patient. Younger patients tend to fare best when it comes to fighting off this disease. Doctors may also use certain symptoms to determine whether a patient is strong enough to fight off the disease. For example, those with a fever, weight loss and fatigue are often weaker and less likely to survive longer than five years after the diagnosis of Stage 4 kidney cancer.