Santeria is a religious practice which is found throughout the Caribbean, particularly in Cuba. It is one of several Caribbean religions blending Roman Catholic beliefs with traditional African practices. Like many other religions which have their origins in slavery, Santeria is mysterious to those who do not practice it, and the culture which surrounds it is very closed to outsiders.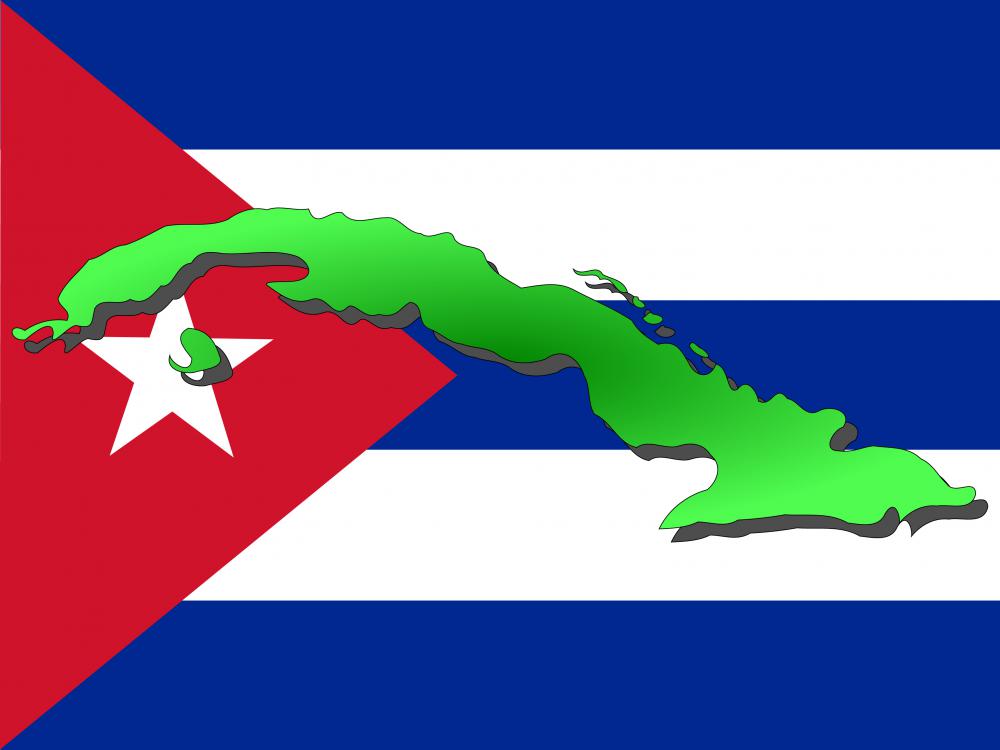 Santeria integrates beliefs held by the Yoruba and Bantu people of Nigeria, Senegal, and the Guinea Coast. These peoples were brought to the Caribbean as slaves and encouraged to convert to Catholicism so that they could be saved. In an attempt to retain their cultural heritage, Santeria arose. Followers of Santeria are known as Lukumi, which means friend, or Aborisha, which means worshiper of the Orisha.
Aborisha believe in a single higher deity, who is called Olorun. Olurun is a powerful source of Ashe, which is the divine life force in the tradition of Santeria. All objects have Ashe in varying levels, and understanding Ashe at a deeper level will bring a better understanding of the world. Olorun is accompanied by a pantheon of Orisha or Saints, all of whom have distinct personalities.
The Orisha resemble the Catholic saints, and in fact many saints have been borrowed from Catholic tradition to enrich Santeria. Some of the Orisha reflect deities from Yoruba belief. Well known Orisha include Ogun, the god of metalworking and fire, and Oshun, the goddess of the river. The pantheon of Orisha is believed to be infinite. Priests of Santeria are consecrated to a specific Orisha.
Santeria honors Olorun and his pantheon of saints in a number of ways. Animal sacrifices are made to feed the Orisha. Feeding the Orisha is supposed to bring good luck, purification, and forgiveness. It is also believed that the Orisha will grow restless and angry without animal sacrifice and human prayer, which might have catastrophic results. Chickens are commonly used, although larger sacrifices may also be made.
The practice also incorporates dancing and music. At festivals, dances are performed to raise the Orisha, who possess bystanders or priests to send messages. The Orisha are viewed as very human individuals, who enjoy parties and interaction rather than remote veneration. They are also capable of making mistakes. The Orisha may request specific offerings or rituals called Ebo from followers, while a particular Orisha may be petitioned for a unique need.
Veneration of ancestors, known as the Egun, is also very important. Aborisha believe that ancestors have a larger knowledge base to draw on than living people. Aborisha pray to the Egun and ask for advice about worldly matters. The Egun help to enforce traditions and the rules of life which allow humans and Orisha to live in harmony with one another. The traditional rules of Santeria closely resemble the Ten Commandments obeyed by Catholics, with a few additions including a commandment against the consumption of human flesh.
Santeria is often compared with voodoo. Although the two religions are similar, the primary difference is that under the tradition of Santeria, the Orisha are interchangeable with Catholic saints. This is not the case with voodoo, which worships the Orisha as entirely separate deities. A rich cultural tradition accompanies Santeria and other similar religious practices.