What is Rikers Island Prison?
Rikers Island prison, colloquially called Rikers, is the main prison compound of New York City, located on Rikers Island between the burroughs of Queens and the Bronx. The island is located directly adjacent to Laguardia Airport. New York City bought Rikers Island from a Dutch family in 1884 for $180,000 United States dollars (USD), and it has served as a prison since that time. Rikers is operated by the New York City Department of Correction, has a permanent population of 12,780 as of 2000, and has an annual budget of $860 million USD. During the Civil War, Rikers Island served as a military training facility.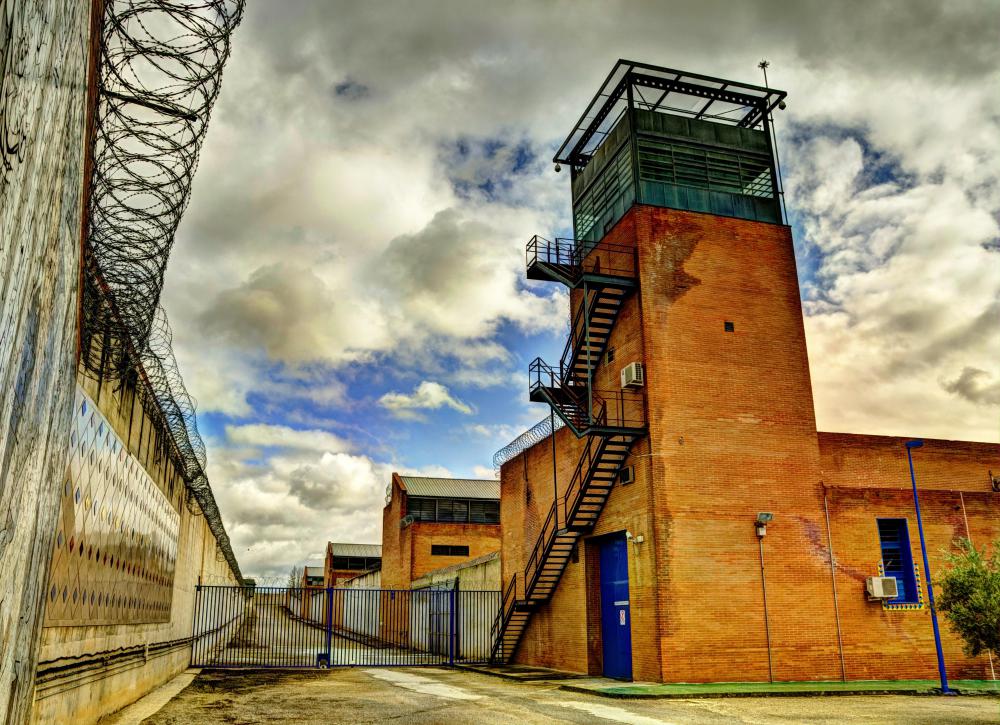 Rikers Island prison has ten different facilities. Otis Bantum Correctional Center, Anna M. Kross Center, George Motchan Detention Center, and George R. Vierno Center hold detained adult males. Eric M. Taylor Center holds sentenced male adolescents and adults, and Robert N. Davoren Complex houses mostly males between 16 and 18 years of age. Rose M. Singer Center houses sentenced adolescent and adult females. North Infirmary Command houses prisoners in need of medical attention, and West Facility houses inmates with contagious diseases. There is also a prison barge associated with the Rikers Island complex, the Vernon C. Bain Center, which holds 800 beds and houses medium to maximum security prisoners.
This prison can only be accessed by the unmarked Francis Buono Bridge in Queens. The complex, which has been called the world's largest penal colony, has schools, clinics, chapels, sports fields, gyms, grocery stores and various shops, a power plant, and a bus depot. The daily population can exceed 20,000. Rikers Island prison has housed many famous inmates, including musicians Lil Wayne, Sid Vicious, Tupac Shakur, Peter Steele, and football player Plaxico Burress. It used to house a drawing by artist Salvador Dali, drawn in apology because the artist could not attend a sheduled talk on art for the inmates, but the piece was stolen in 2003, and has not been recovered.
Rikers Island prison instituted special housing for homosexual, bisexual, and transgender inmates in the 1970s, but the unit was closed in 2005 to increase security. A special hearing is now required for prisoners requesting placement in this segregated housing. The plans of the New York City Department of Corrections regarding the segregated facility has been criticized, as it includes a 23-hours-a-day lockdown, identical to that used as a disciplinary measure.