What is Red Clover Extract?
Red clover extract is a substance derived from the red clover plant and used as an herbal medicine. This clover is indigenous to Europe, northwest Africa, and western Asia, but it has been introduced to many other regions of the world. Because it contains isoflavones and many nutrients, red clover extract is often used to treat ailments such as skin rashes, acne, cancer, osteoporosis, menopausal symptoms, and heart disease. The degree of effectiveness of the herbal extract is debated in the scientific community.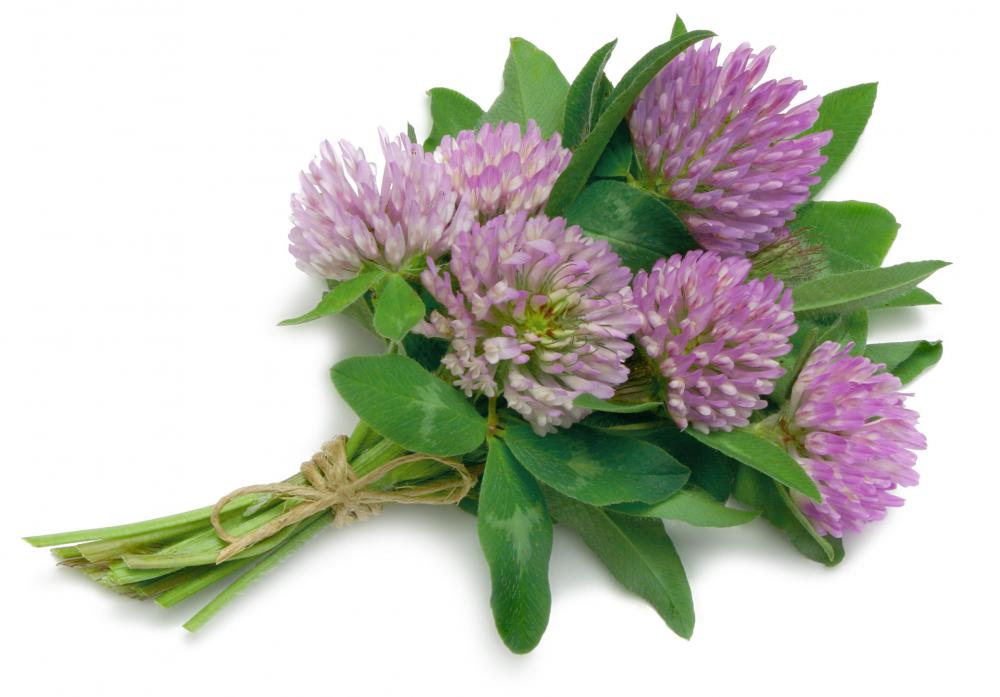 Red clover, also called trifolium pratense, cow grass, beebread, and meadow clover, is a fast-growing type of herb in the clover family. Red clover has three leaves and thin, fuzzy stems that culminate in four to six branches, depending on the type. Medium red clover stalks are shorter and have fewer branches, while mammoth red clovers grow taller, have longer stems, and larger flowerheads. The flowerheads are round and appear reddish-pink towards the outer side of their oblong petals, growing whiter towards the inside of the head.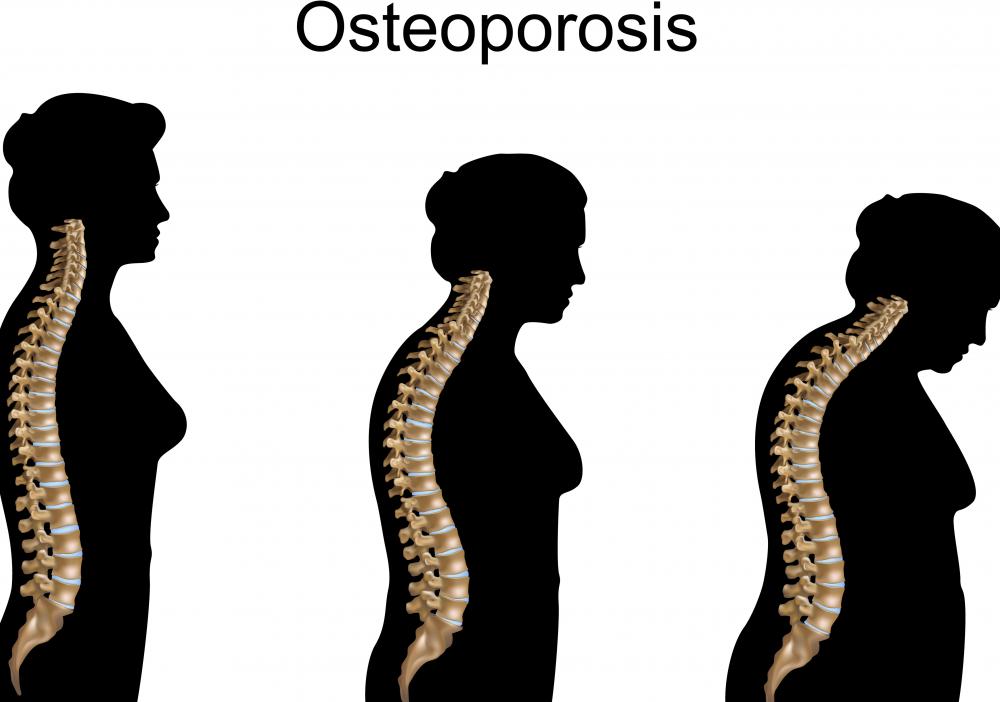 Though it is most often planted as a cover crop or as forage for cows, the flowers of red clover may also be dried and used as an herbal remedy in teas, tinctures, powder or liquid extracts, and topical ointments. Rather than ingesting a full flowerhead, people typically take red clover extract, which delivers a more potent dose of the active ingredients. Red clover extract isolates isoflavones and sometimes some of the herb's beneficial nutrients, which include calcium, potassium, magnesium, vitamin C, chromium, niacin, phosphorus, and thiamine. Isoflavones are naturally occurring chemicals that mimic estrogen, a hormone responsible for many feminine physical characteristics and processes.
The isoflavones in red clover extract are responsible for its possible effectiveness in treating osteoporosis, or bone loss; hot flashes from menopause; and other symptoms resulting from insufficient estrogen levels. Women also use red clover extract to help with premenstrual syndrome (PMS), which presents symptoms such as depression, cramps, and mood swings. The herb is traditionally used in the treatment of wounds and skin disorders such as acne and psoriasis, a condition marked by redness and irritation of the skin. Red clover may encourage heart health by making arteries more supple and thinning the blood to help blood flow. Because of this property, however, it is often not recommended to combine red clover extract with blood thinning drugs.
The isoflavones in the herb have also historically been used to treat cancer, but several studies have been conducted to support and refute red clover's ability to remedy this disease. In fact, some cancers, such as breast cancer, are exacerbated by estrogen. Patients currently fighting such a cancer or those with a history of breast cancer should not take red clover extract. Cancer is a serious disease that requires comprehensive medical care and patients should consult a doctor when seeking treatment.
Extended use of red clover extract is also not recommended for children, women who are pregnant or trying to get pregnant, women on birth control, women who are breastfeeding, or patients taking tamoxifen, a drug used to treat breast cancer. Side effects may include headaches, rashes, or nausea. Though no severe side effects have been found on humans, animals that have consumed large amounts of red clover have had issues with infertility.