What Is Reconstructive Knee Surgery?
The knee is made up of several types of tissues and bones that must all function properly to keep the joint healthy. One of the most important collection of tissues is the anterior cruciate ligament (ACL), which is located in the center of the knee. This ligament helps hold the bones of the knee together, and it can become severely damaged if it is twisted beyond its means. Reconstructive knee surgery may be necessary to repair the ligament and to restore normal movement to the knee. The ACL can sometimes heal without surgery, so this process is usually reserved for the most severe injuries.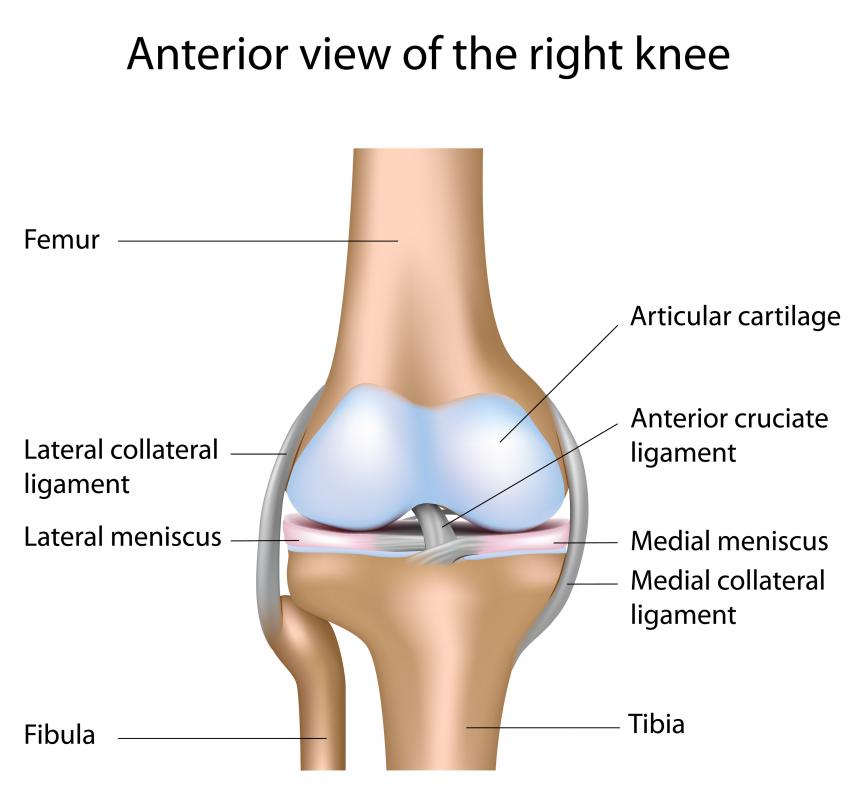 Three types of reconstructive knee surgery exist: open surgery, arthroscopy, and a combination of both. The most severe ACL injuries will require open surgery, in which an incision is made in the skin, allowing the surgeon to directly access the torn tissues in need of replacement or repair. An arthroscopic surgery is far less invasive, and most ACL injuries can be treated with this type of reconstructive knee surgery. A small incision is made near the knee, and a drill is used to cut through the bone so the surgeon can access the ACL. Sometimes a combination of both types of surgery are necessary to completely repair the knee.
When an arthroscopic reconstructive knee surgery is done, a new ACL is inserted through the incision and secured in place by the surgeon. This new ACL may be human tissue, or it may be artificial tissue; in either case, the surgeon will need to remove the damaged ACL fibers and replace it with the new fibers. These new fibers will be secured to the bones, and the knee will need to be immobilized for an extended period of time to promote healing. This healing process can take a long time, since blood flow to the injury can be limited.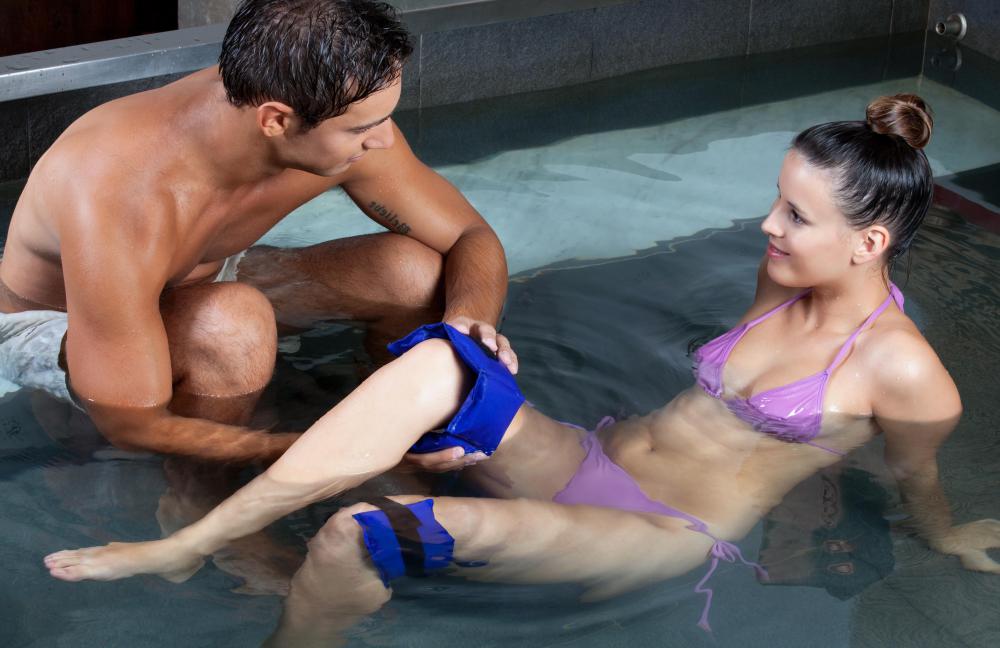 An open surgery may also be necessary to repair other damage to the knee. A torn meniscus, for example, or a dislocated kneecap, may need to be addressed surgically before the ACL tear can be addressed. If this is the case, an open surgery may be performed before the arthroscopic surgery to address the torn ACL. The recovery time for this type of reconstructive knee surgery can be very protracted, and the knee will need to be immobilized for an extended period of time to allow healing without risking re-injury.