What is Quadruple Bypass Surgery?
Quadruple bypass surgery is an operation performed when several arteries in the human body are blocked. Arteries are responsible for transporting blood from the heart to various parts of the body. When the arteries become blocked, a patient is at a higher risk of suffering a heart attack. In order to prevent this from occurring, a surgeon must create new channels to bypass the blockage. A working blood vessel from the chest or leg, is transplanted to bypass the blocked artery and allow the blood to flow freely.
Arteries sometimes become blocked because of the buildup of a waxy material called plaque, which narrows the arteries. When four arteries are blocked, the patient must undergo quadruple bypass surgery.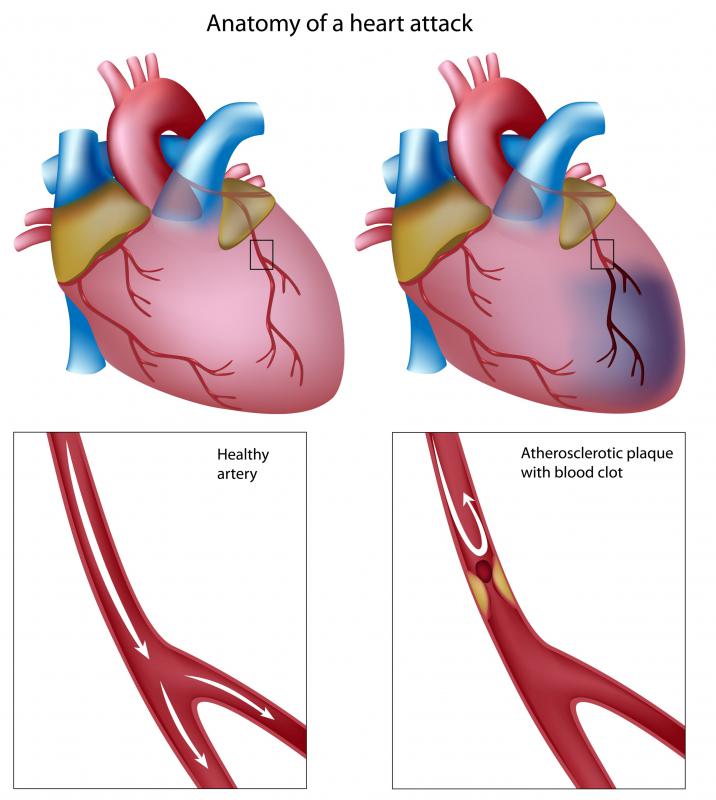 To perform the surgery, the surgeon makes an incision in the chest, then cuts through the breastbone and opens the ribs. Next, a working blood vessel is taken from another area of the body. One end of the blood vessel, or graft, is then attached to the aorta and the other end is attached to the coronary artery that rests beneath the blockage. As the procedure is performed, a heart-lung bypass machine is connected to the patient to ensure the patient's blood continues to flow; this is needed because the surgeon stops the patient's heart as the quadruple bypass is performed.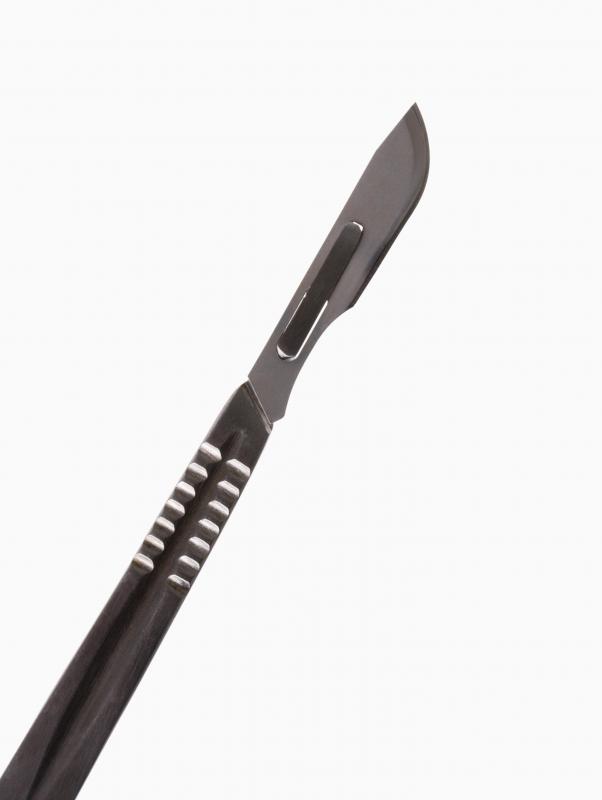 A typical quadruple bypass surgery lasts between one and three hours. When the procedure is complete, the surgeon uses an electrical shock to restart the heart and then disconnects the patient from the heart-lung bypass machine. Wires are then used to monitor the patient's heart rate, and a tube is connected to the chest to drain fluids.
During the first 24 hours following the surgery, medical professionals closely monitor the patient. Post-surgery risks include internal bleeding, stroke, infection, and pneumonia. There is also the fear that the heart may stop working since it has recently undergone the stress of surgery.
Many bypass surgery patients are able to leave the hospital after five days. Several weeks after the surgery, patients can begin cardiac rehabilitation. During this time, patients begin workouts under the supervision of medical personnel, and special exercises help them recover their strength and endurance.
People who have undergone bypass surgery are instructed to improve their diet and quit smoking, if they are smokers. Healthcare professionals may also prescribe cholesterol-lowering medication to help prevent further heart problems. A month after the surgery, some patients may be able to return to work, at least on a part-time basis.