Pygeum africanum is a tree native to Africa that some have compared to cherry trees in appearance. It does have a cherry like fruit on it, but unlike more traditional cherry trees, this an evergreen, with varying colors of bark. In its native setting, people may use pygeum to build things, and they also use occasionally use a ground up form of the bark to treat conditions affecting the urinary tract. Studies on pygeum conducted primarily in Europe suggest it has particular applications in the treatment of benign prostate or prostatic hyperplasia (BPH).
BPH refers to noncancerous growth of the prostate gland. This may occur as life progresses, and is usually diagnosed fairly late in life. Continued growth can ultimately have unwanted effects on the male body (women do not have a prostate gland). These effects include frequent urination, difficulty urinating, potentially development of urinary tract infections or stones in bladder or kidneys, and also fertility issues, though it does not normally impact ability to have erections.
Many people who seek herbal remedies to relieve the symptoms of benign prostatic hyperplasia have often turned to the herbal remedy saw palmetto. There are some problems with taking this medication including the fact that it can interact with a wide variety of drugs and it may cause impotence. This has perhaps been one of the things driving the success of pygeum. It tends to be tolerated well, though it may cause stomach upset, doesn't have a lot of drug interactions (as yet) and doesn't tend to affect male sexual function. However, many do claim that pygeum helps with symptoms and poses an excellent alternative to other remedies.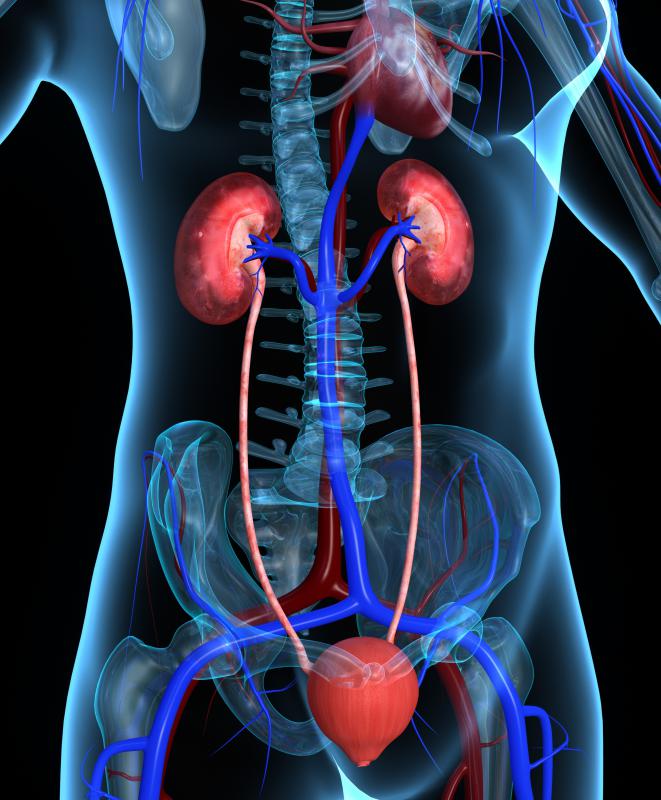 What is thus far known about pygeum is that appears to act in several ways. It has anti-inflammatory properties that may slightly shrink the prostate gland, causing less pressure on the bladder. It also seems to improve bladder tone. Another potential benefit is that it may increase the prostate's ability to secrete semen, which is usually impaired by enlargement.
Though these preliminary studies and the growing popularity of pygeum are encouraging, it's important to note that some studies on this medication have not occurred. It really hasn't been fully and scientifically assessed as effective through research organizations like the US Food and Drug Administration (FDA). However, many people use this herbal treatment in Europe, and studies on it date back to the 1970s.
Before taking pygeum, men are advised against self-treating. The symptoms of BPH and prostate cancer are almost identical. It's very important to determine what condition is occurring before discussing the treatments that might be most appropriate.