What Is Pygeum Africanum?
Also known as the African plum tree, or the Red Stinkwood, Pygeum africanum is a tree with proven medicinal value. The bark of the tree is the source of a medicine that can treat a condition called benign prostate hyperplasia in men, and scientists are also researching a possibility that it can help people with sexual dysfunction. Pygeum africanum is native to SubSaharan Africa, with a range from Cameroon across to Ethiopia and down to South Africa.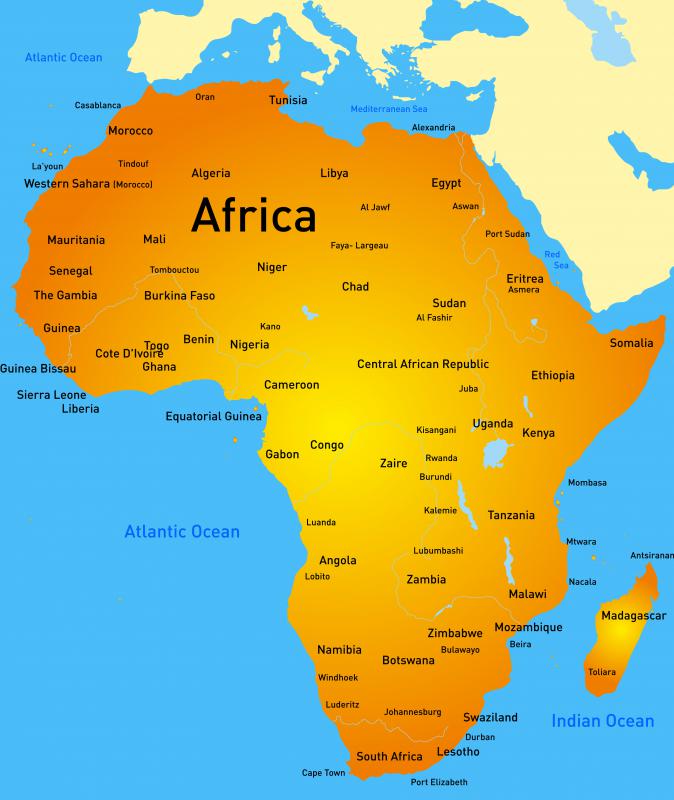 Pygeum africanum can grow as tall as about 148 feet (about 45 m), and can grow more than 3 feet (about 1 m) in a single year. Its natural range is the mountain forests of Africa, between 5900 feet to 7200 feet (about 1800-2200 m) above sea level. This tree prefers an environment with plenty of rain, and it is resistant to a median level of frost. In addition to its wild growth, the tree is also cultivated by humans as an ornamental plant. Another scientific name for the tree is Prunus africana.
The bark of the tree is a brown, gray or reddish color, and it has a distinctive cracked appearance. It grows small white flowers and a purple-red colored fruit that looks similar to a cherry, and the bark contains useful substances to medicine. As bark harvest intrinsically damages the tree, its use as a medicine may be detrimental to its population, and as of 2011, the tree is regarded as endangered.
Traditionally, African people crushed the bark of Pygeum africanum into a powder and administered it to people suffering difficulty with urination. Fevers, malaria and kidney problems were other conditions that the bark was used for. Conventional European medicine researched the effects of an extract of the bark on a condition called benign prostatic hyperplasia, which causes an enlargement of the prostate and prevents urine from flowing properly. The medicine was proven to work and is in use as a first-line treatment for the condition in certain areas of Europe.
Other areas of medicine that the bark may have applications in include sexual dysfunction. As of 2011, the research is incomplete, although as Pygeum africanum does appear to have a calming effect on inflammation, this could improve dysfunction that is caused by inflammation of an area of the reproductive tract. Although scientific studies do not prove definitively that the bark is effective to treat baldness in men, some herbal remedies contain it.