Pregnane is a building block of several steroids, most notably progesterone, one of the female sex hormones crucial to pregnancy. Cortisone and hydrocortisone, which are secreted by the adrenal glands in response to stress, also depend on pregnane for their formation. The chemical is also linked to the actions of neurosteroids, which are believed to play a part in alleviating depression; researchers believe neurosteroids have potential for treating seizures and forming the basis for powerful sedatives as well.
The two primary families of steroids derived from pregnane are pregnadienes and pregnenes. Pregnenes include progesterone, cortisone and cortisol. The pregnadienes include synthetic drugs such as ethisterone, cyproterone and fluocinonide.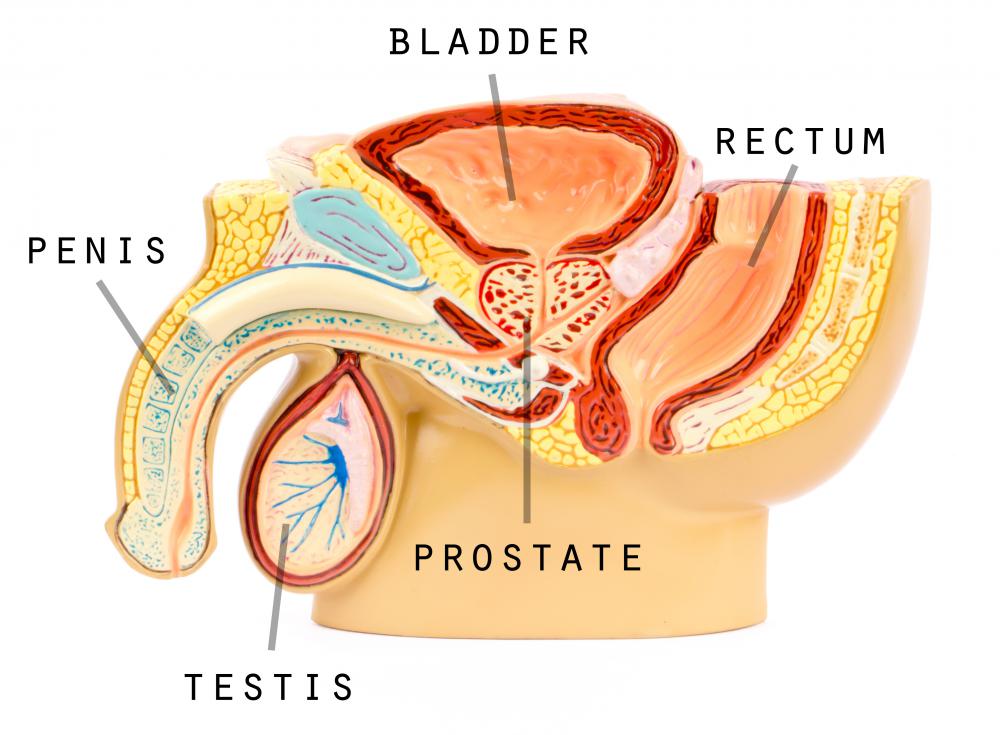 Progesterone is produced by the body and is also manufactured synthetically from plants such as yeast and yams. Both men and women produce progesterone, although in different ways and in different amounts. Synthetic cortisone is used to treat pain and reduce swelling in joints that have been injured or are under attack from an autoimmune disease such as rheumatoid arthritis. Cortisol is another name for hydrocortisone, which is used in creams to treat skin irritations and allergies. Some autoimmune diseases may also benefit from cortisol.
Ethisterone is rarely prescribed as it can cause female patients to acquire certain masculine aspects, such as a deeper voice or unwanted hair growth, but in the 1970s, it was used to treat painful periods, endometriosis and cysts or pain in the breasts. Another synthetic derivative of pregnane, cyproterone, reduces testosterone levels and is sometimes prescribed for patients with prostate problems in men. In women, cyproterone may be prescribed to alleviate some of the symptoms of menopause or as an ingredient in some birth control pills. Fluocinonide is an ingredient in some prescription ointments used to treat skin conditions such as eczema.
Pregnane and its derivatives, along with certain other drugs such as some antibiotics, are believed to trigger a protein known as a pregnane X receptor. When this receptor is activated, it assists in finding and removing toxins. The pregnane X receptor also plays a part in producing the enzyme that the body needs to metabolize a variety of different drugs.
Neurosteroids have been tested as sedatives, but although they generally provided satisfactory results when used in surgery, the US federal government banned their use in humans. Research indicated that the pregnane derivatives used as sedatives might cause cancer. Patients with epilepsy, severe brain trauma and clinical depression may benefit from later generation neurosteroids, but the drugs require further studies and Federal Drug Administration approval prior to release.