What Is Poikiloderma of Civatte?
Poikiloderma of Civatte is a skin condition that is characterized by weathered patches on the sides of the neck. Primarily cosmetic, it was first described by French dermatologist Achille Civatte in 1923. It commonly appears in older females and is thought to be caused by cumulative sun damage. The area is reddish with prominent hair follicles, which makes it resemble chicken skin. Taking protective measures to avoid prolonged sun exposure will go a long way toward preventing poikiloderma of Civatte.
In fair-skinned individuals, various conditions may be caused by sun exposure, including cancer. Poikiloderma of Civatte is not malignant, but can be unsightly. The areas typically affected include the sides of the neck and sometimes the upper chest, places that are often exposed by low-cut shirts and neglected when applying sunscreen. Redness seems to spare the shaded area under the chin. Both darkening and lightening of the skin in uneven, mottled blotches, called hyper- and hypopigmentation, are characteristic of the condition, as are small, visible blood vessels.
A variant of cutaneous T-cell lymphoma called poikiloderma vasculare atrophicans (PVA) can show up in the same areas. It is similar in appearance to poikiloderma of Civatte, except it can erupt on a larger area of skin and not always where there is sun exposure. Speckled areas of light and dark, along with redness and skin atrophy, are the usual symptoms. PVA may show up as a precursor when the lymphoma is hidden or possibly due to an autoimmune disease, such as lupus or scleroderma. It generally has a better prognosis than other types of lymphoma.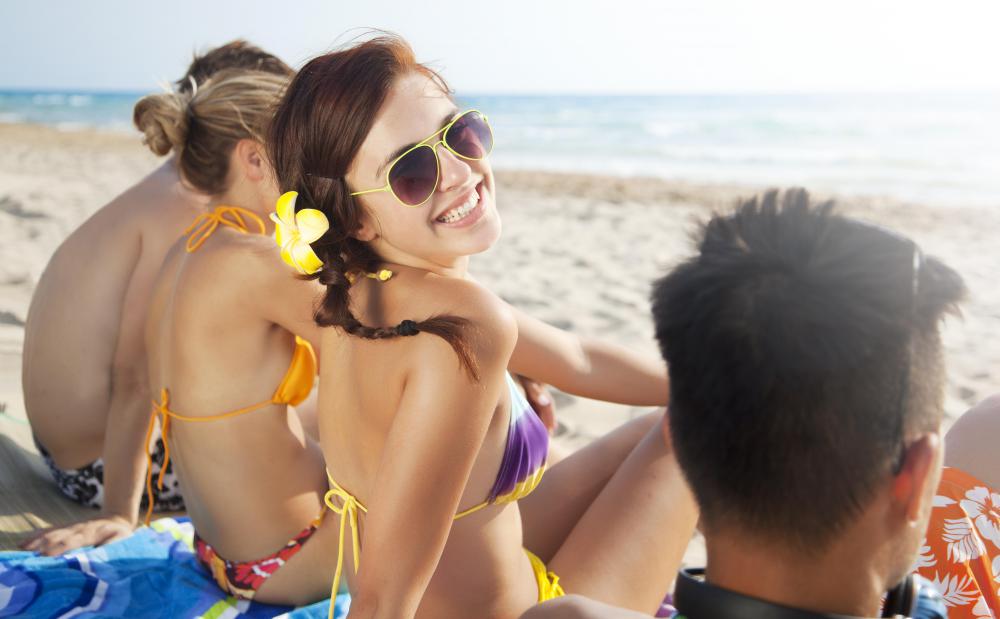 Poikiloderma of Civatte in older people may occur in conjunction with cutis rhomboidalis nuchae, a condition where the sun-exposed skin thickens and becomes leathery, producing cross-hatching deep furrows and creases over it. This is very often seen in patients who have spent a great deal of time in the sun with little protection. There is no treatment to improve the appearance of this condition, and it generally needs no medical intervention unless there are signs of skin cancer.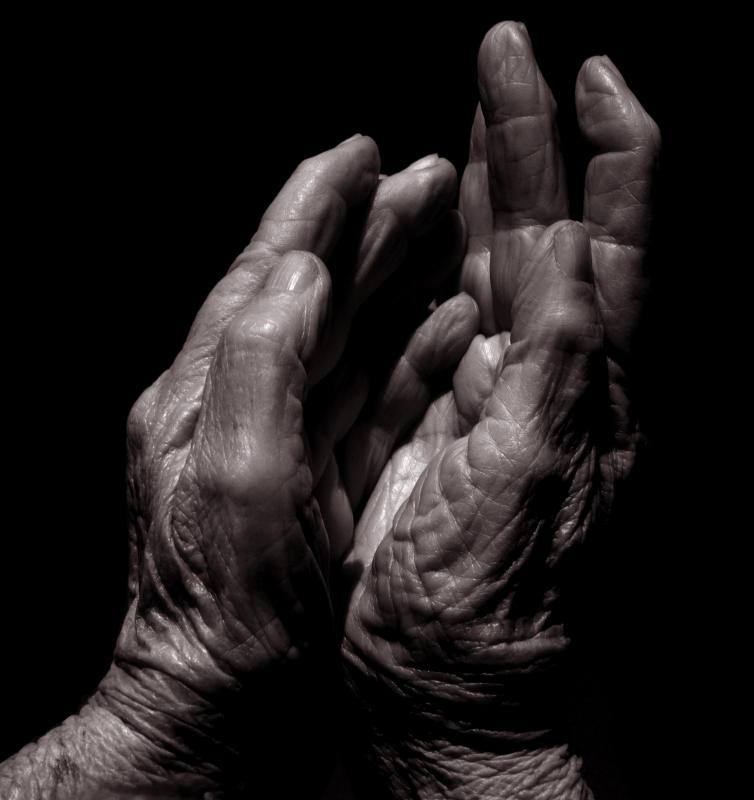 No curative agent for poikiloderma of Civatte is known, but it can be prevented through diligent sun protection. UVA and UVB rays from the sun are strongest between the hours of 10:00 am and 4:00 pm in most climates, and are worse near the equator. People should wear sunscreen of at least 30 SPF properly applied at regular intervals. Tightly-woven clothing and hats will help screen most of the rays. Laser treatments can sometimes help with poikiloderma of Civatte, but sun protection starting at a early age is the best way to avoid it.