Pharmaceutical binary code, or pharmacode for short, is a type of bar code used in supply chain management for pharmacies, hospitals, shipping companies, and pharmaceutical manufacturing facilities. The bar codes used in the pharmaceutical industry are similar in appearance to bar codes used on grocery, household, and other retail packaging. The code and scanners used, however, are specific to the pharmaceutical industry and readable only by such systems. Codes appear as several printed bars of varying widths as well as numerals. As part of a computerized packing system, pharmacode allows for easy scanning and recording of pharmaceutical shipments using universal identifiers.
Manufacturers designed pharmacode bar codes to be readable by universal digital scanners, even when printing appears unreadable to the naked eye. Facilities that utilize pharmacode elect a preferred computer system, software, and scanners to read the universally adopted system of bars. Each bar in the pharmacode, based on width and spacing, is a representation of a single integer number between 3 and 131,070. Since the primary use of pharmaceutical bar codes is to label bulk shipments, labels appear primarily on bulk packaging of pharmaceutical products. Placement often includes boxes; cardboard flats; shrink wrap around pallets; and other containers holding numerous bottles of pills, tubes of ointment, or other pharmaceutical ingredients and products.
The pharmaceutical industry in most countries is subject to tight regulatory control, necessitating intensive packing control systems, reporting documentation, and chain of custody records for pharmaceuticals. Level 2 controlled substances in the United States, for example, require continuous chain of custody records to comply with Drug Enforcement Administration (DEA) rules. The benefit of pharmaceutical binary code is the detailed records and tracking capabilities for such controlled substances. Since pharmacodes are universal identifiers, facilities at various points in the supply chain need not use the same systems or software to make use of digital pharmacode scanners. All scanners read and interpret pharmacode using the same binary information.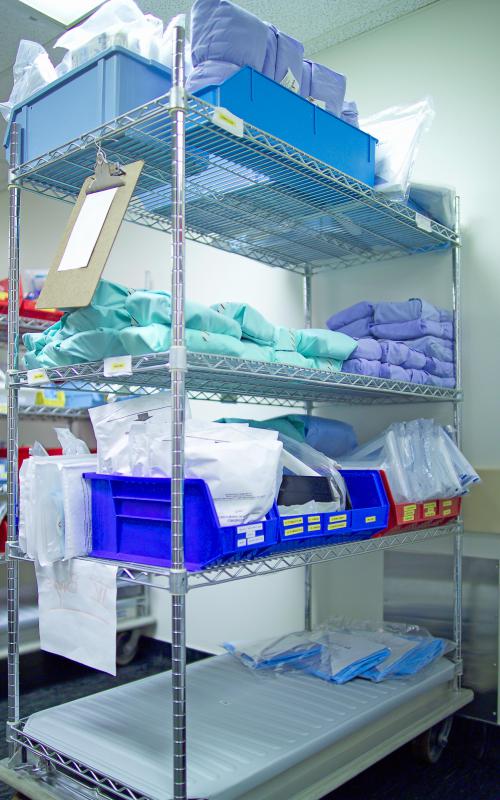 In terms of technical specifics, pharmacode is based on a binary interpretation of a single integer as small as 3 and as large as 131,070. In other words, the user's chosen software program generates bars, based on a universal formula, so that the bar code represents a single number correlating to the product to be labeled. Typical retail bar codes are based on decimals and directly translate to a bar width system based on readable digits, rather than a single integer. Reading right to left, pharmacode will have at least two bars, but no more than 16. The number and width of bars is based on a 2 x 2 to the nth power formula.