A petechial rash is a collection of bright red very small dots or points on the skin. This can occur in many different areas of the body and results from bleeding from skin capillaries. Underlying cause of blood leakage from the capillaries can range from mild to severe in nature. Presence of petechiae can be nothing to worry about or it might represent presence of a serious condition that needs medical attention.
Some of the more benign causes of petechial rash include blunt injury or activities that are prone to making capillaries leak. A small bruise could be dotted with petechiae, for example. Extreme pressure from the inside the body, as from repeated vomiting or hard coughing might result in a petechiae on the face, particularly around the eyes where presence of capillaries is significant. These dots will usually resolve after some time and aren't viewed as a considerable risk.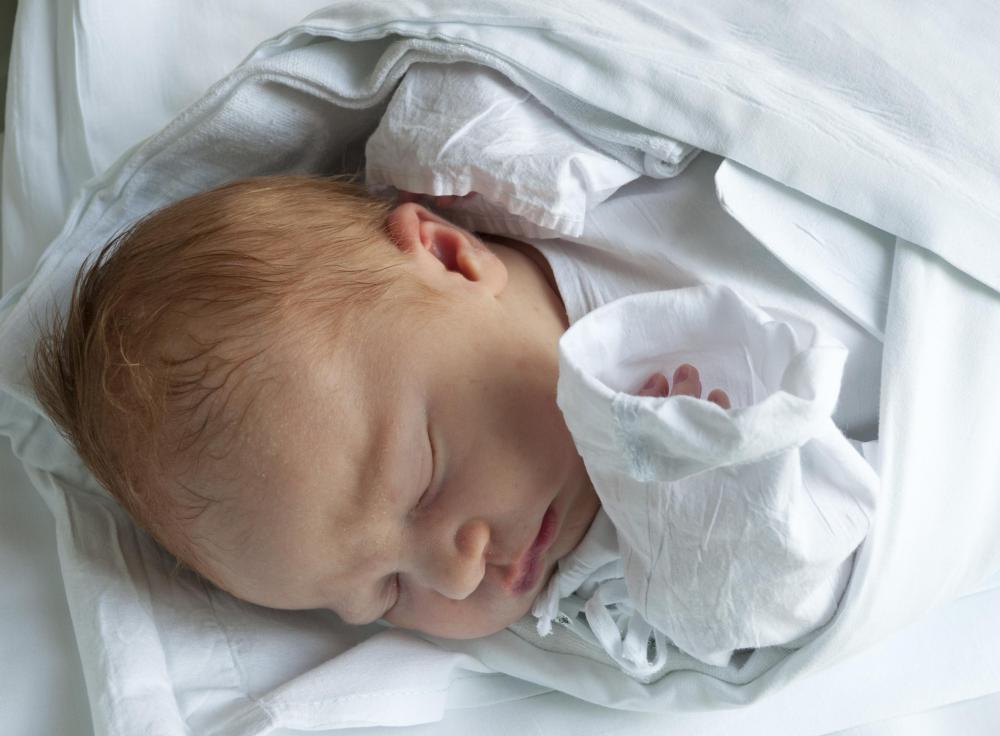 On the other hand, there are a number of serious medical conditions that result in a petechial rash. Certain illnesses like mononucleosis, meningitis, chicken pox, measles, and mumps can cause petechiae in various parts of the body. More seriously AIDs, diseases that result in low platelet counts like thrombocytopenia, blood cancers such as leukemia, lupus or blood infection may result in these tiny dots occurring on many areas of the body.
There are other ways this type of rash could develop. Some medications like those designed to treat cancer, blood thinners and NSAIDs, medicines used in the treatment of malaria, or sulfa antibiotics are associated with potential to create this rash. People who are alcoholics are prone to getting petechiae, as are pregnant women. In all, risk of having evidence of this rash increases as people age, but it's also high for newborn babies, potentially as a response to movement through the birth canal.
Given the diverse causal factors of a petechial rash, it can be important to get medical evaluation if the cause is not clearly evident. Most vital is to rule out presence of diseases like thrombocytopenia, autoimmune conditions, or serious viral and bacterial infection. It's not always necessary to get medical help if the cause is clearly known. A night spent vomiting that results in petechiae around the eyes is not always an indication to see a doctor.
Beyond appearance of petechiae, the petechial rash usually doesn't have that many more symptoms. Pinpoint dots are generally flat, they typically don't itch like a prickly heat rash, and it take a few weeks to months for them to resolve. If they do not resolve after several weeks, medical advice should be sought.