What is Periventricular White Matter?
Periventricular white matter (PVWM) is a type of brain matter comprised of nerve fibers that generate nerve impulses at a fast rate. It is positioned along the side of the brain's lateral ventricles. This matter plays an important role within the central nervous system and is largely responsible for the actions of the body's muscles.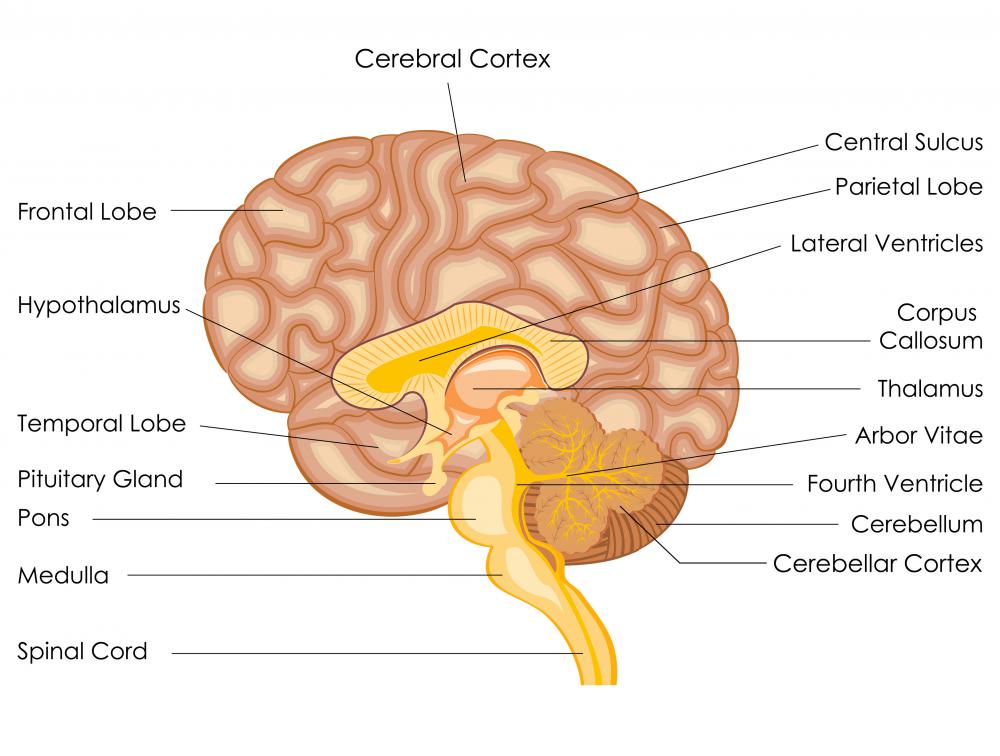 The nerve fibers that make up periventricular white matter are axons, which are long, thin extensions of nerve cells. The axons are covered with a sheath of electrical insulation called myelin. Myelin serves to amplify the speed of nerve impulses within the brain.
Periventricular white matter has two primary duties. It functions as a connecting unit between areas of grey matter within the brain. Grey matter is another vital component of the central nervous system and consists largely of neural cell bodies, which are important to the production of nerve impulses. Periventricular white matter also transports impulses between neurons.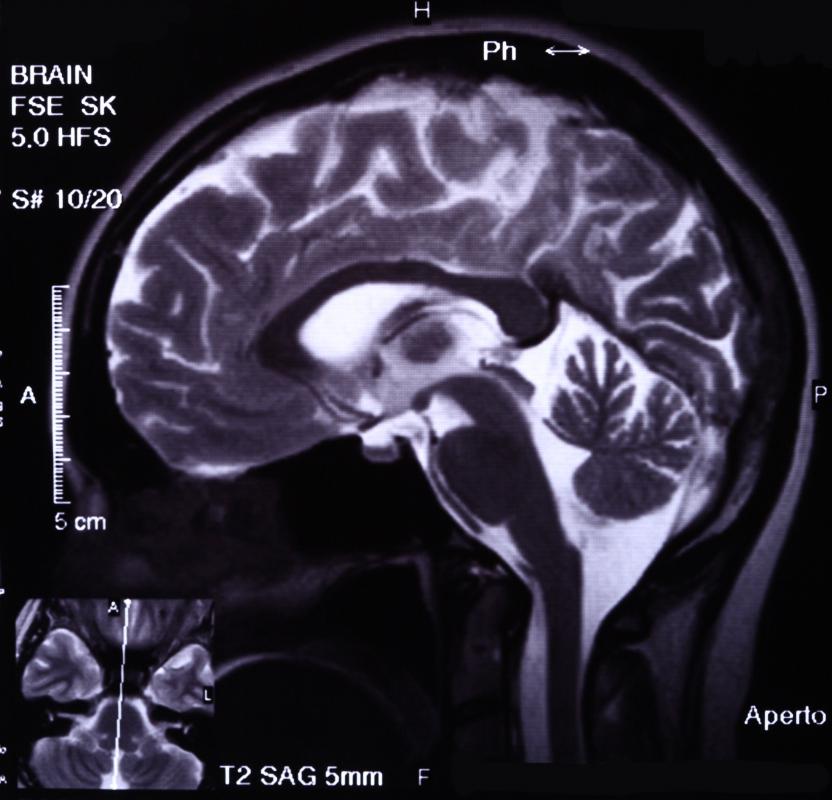 There are three different types of channels this type of white matter utilizes to transmit impulses; these channels are called tracts. Projection tracts direct messages from the cortex to other areas of the brain, from the brain to the muscles, or into the brain via sense receptors. Commissural tracts conduct messages between the left and right hemispheres of the brain. Within one hemisphere of the brain, messages travel through association tracts.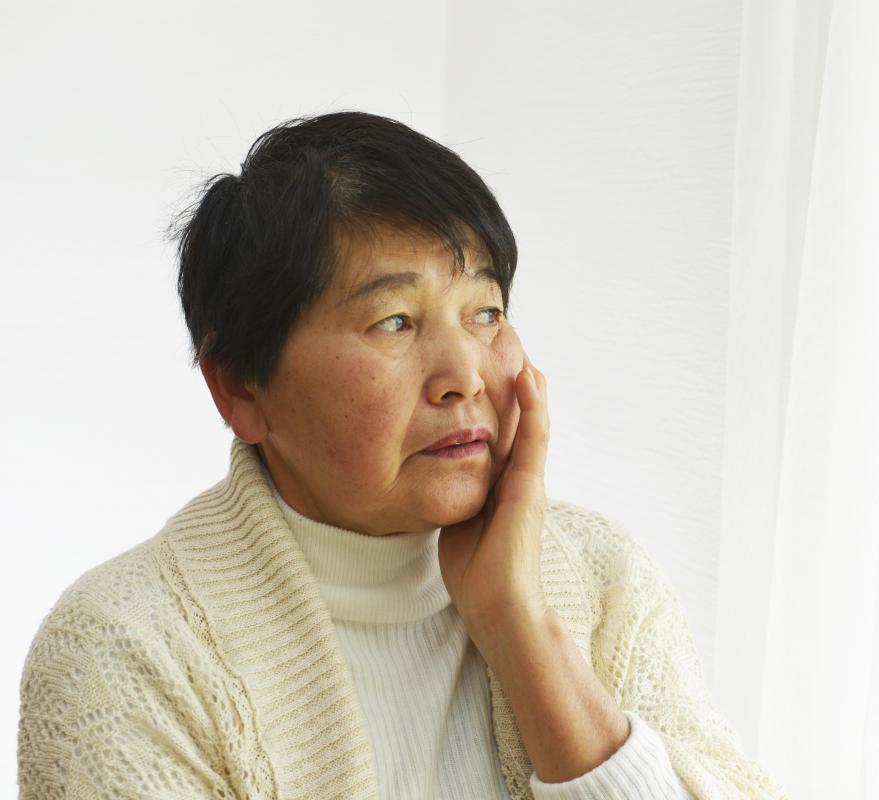 Periventricular white matter, sometimes referred to by the acronym PVWM, is usually white, off-white, or light pink in color. The pink color is present because of the capillary veins in the lipid tissues that make up myelin. Grey matter, despite its name, is also pink, though typically of a noticeably darker shade.
Changes in PVWM are common throughout the aging process. The slowing of motor speed is a natural consequence of growing older. But changes in PVWM can sometimes be caused by a more serious medical problem. A specific type of dementia called Binswanger's disease, migraine, and stroke have all been shown to induce radical changes in PVWM. When plaque builds up in PVWM, Alzheimer's disease may result.
By far the most prevalent condition to affect PVWM is multiple sclerosis. In patients with MS, the myelin sheathed around the axons of PVWM slowly denigrate due to inflammation. The extent of PVWM damage can be gauged by a form of imaging technology called diffusion tensor imaging, which provides a detailed look at the white matter areas of the brain.