What Is Oxygen Mouthwash?
Oxygen mouthwash is a type of mouthwash made to counter the growth of bacteria on teeth and gums by changing the mouth's overall pH level. The mouthwash ingredients create an alkaline environment that inhibits the harmful bacteria responsible for common dental problems such as cavities and gingivitis. Oxygen added to mouthwash has also been shown to neutralize the sulfurous bacteria that often lead to halitosis. Various kinds of oxygen mouthwash have concentrated oxygenated water mixed with the rest of the ingredients. Using a mouthwash with added oxygen is effective with only small amounts, and many users see results after rinsing with a small capfull per day.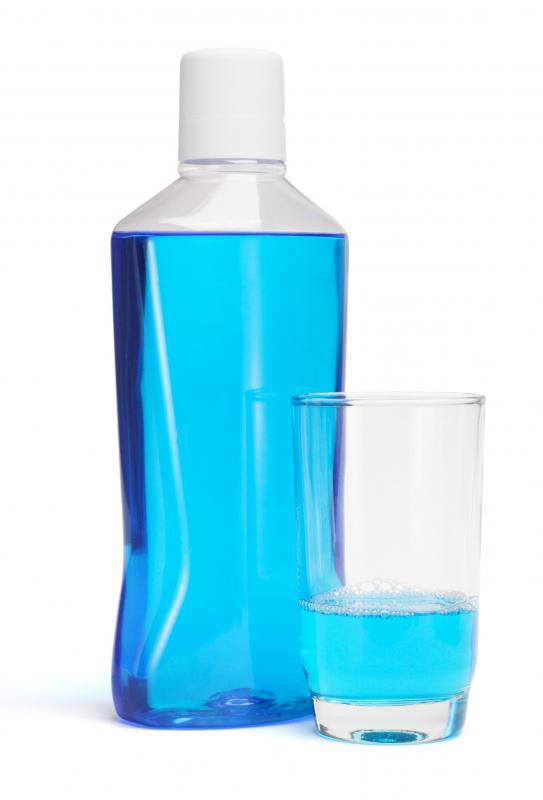 Some types of oxygen mouthwash also have added nutrients such as vitamin A and vitamin D. These supplemental vitamins can help strengthen teeth and improve overall gum health, although many dentists stress that the vitamins in mouthwash are not meant to be substituted for a nutritious diet. Oxygen mouthwash can also contain aloe vera, which frequently soothes mouth irritations from recent dental work. Some people find this kind of mouthwash helps relieve gum pain from procedures such as newly completed root canals.
The bacteria that cause many dental troubles are anaerobic and therefore thrive in environments with little if any oxygen. The active ingredients in oxygen mouthwash kill much of this bacteria as well as its by-products that are largely responsible for bad breath. As an alternative to oxygenated water, some brands of this mouthwash have an ingredient called chlorine dioxide that has similar antibacterial properties.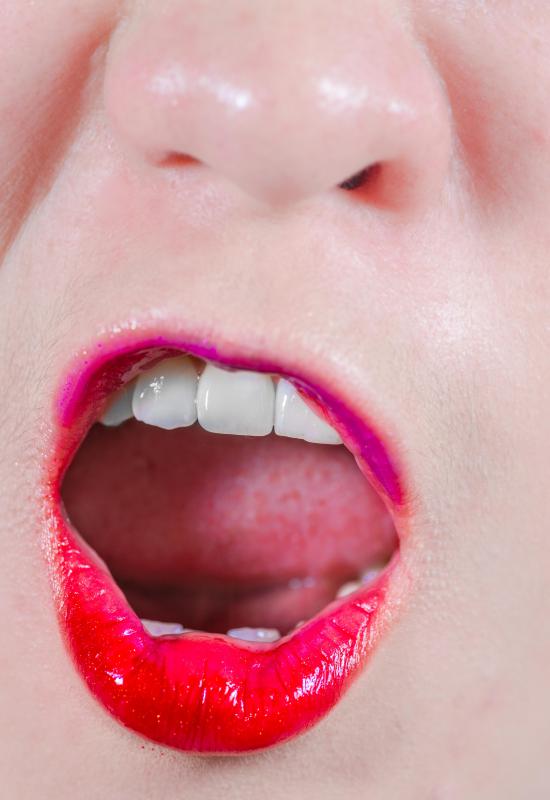 People with regular dry mouth problems often find that using oxygen mouthwash is helpful for this condition. Inadequate saliva production usually leads to dry mouth as well as higher instances of cavities, gum disease, and even tooth abscesses. Saliva is naturally rich in oxygen, and too little of it can allow anaerobic mouth bacteria to grow unchecked. Many dentists recommend a brand of oxygen mouthwash that contains lower amounts of alcohol for patients with dry mouth conditions.
Some dentists prefer that their patients use oxygenated mouthwashes instead of mouthwashes containing high amounts of alcohol. Although alcohol can be effective at killing mouth bacteria, it can also be quite drying for many people who naturally produce inadequate saliva. Regular use of a mouthwash with oxygen and with lower amounts of added alcohol often helps to keep their mouths adequately hydrated. This type of mouthwash can usually be purchased over the counter in most drug stores.