What Is Organizational Downsizing?
Jessica Ellis
Organizational downsizing is a move by a business to reduce costs and resource-use due to declining profits, re-organization of corporate structure, or a change in company operations. The downside of organizational downsizing is that it frequently relies on worker layoffs, salary and bonus reductions, and loss of amenities and perks for remaining workers. Done properly, however, organizational downsizing can lead to a revitalization of efficiency and a clarified vision and set of values for the future.
There are many reasons a company may decide to downsize its workforce or resources. One major reason is a decline in profits, sales, or a macro-economic shift leading to falling business. In order to survive on a long-term basis, a company may have to downsize in order to remain afloat in a diminished market. Merging with another company may also result in downsizing, as both businesses may have redundant jobs and even departments that will require layoffs and reductions in the new corporate makeup. Sometimes, a company will also embark on a program of organizational downsizing as part of a restructuring plan to increase efficiency, decrease costs, and commit to a new organizational strategy.

Get started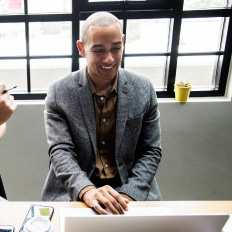 Wikibuy compensates us when you install Wikibuy using the links we provided.
When an organization announces a plan to downsize, the workplace may develop a very different atmosphere overnight. People may rightly fear for the future of their jobs, and competitive behavior and even sabotage is not unheard of in these circumstances. Workers may feel betrayed by their executives, and feel resentful over the high salaries and bonuses going to company higher-ups while lower-end workers are being laid off. Nevertheless, downsizing can also be an opportunity for managers and workers to bond, forming a tight commitment to one another in an attempt to keep as many jobs as possible safe.
Some business experts suggest that companies can do a lot to ease the transitions caused by organizational downsizing through proper preparation. Offering severance packages, early retirement incentives, and job re-training programs can help laid off employees depart with some means of assistance. Companies can also help by creating programs to assist former employees with tax and insurance issues caused by losing their jobs. It may also help to ensure that the downsizing is company-wide, rather than focused on a specific department or level of employment; if the goal of downsizing is to eliminate inefficiency and waste, that goal may be better met by applying the standards to all levels of employment.
Organizational downsizing may also involve the reduction of workplace resources, as well as people. This may mean cutting down on amenities and employee programs, such as gym memberships, company cars, and cafeteria services. Employee services, such as health clinics, workshops, and educational assistance, may also be cut. Economizing throughout the business can help reduce waste, while at the same time potentially allowing the preservation of more jobs.