What is Organic Makeup?
wiseGEEK Writer
Organic makeup has several possible definitions. It can be made from plant materials only, or from substances derived from plant materials. Makeup labeled as organic may also mean that it is made from organic or naturally occurring compounds, including minerals. The term implies that all materials in the makeup are certified organic, meaning they have not been exposed to pesticides. Unless a makeup actually claims to be "certified organic" makeup, it may contain pesticides.
Organic cosmetics derived from plants and minerals can work very well. For instance, the principle ingredient in the popular makeup Bare Minerals or Bare Esscentuals is cornstarch. It would be a mistake to assume that organic makeup is necessarily better for one than chemically produced makeup. Plants can contain powerful toxins and carcinogens that are just as detrimental to the skin and body as lab produced chemicals. Minerals can also have a high degree of toxicity, and organic cosmetics of the past, like the white powder used by geishas which caused lead poisoning, can be harmful.

Get started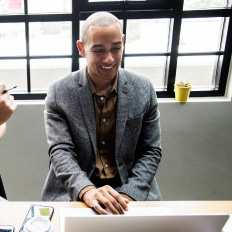 Wikibuy compensates us when you install Wikibuy using the links we provided.
Even if when organic makeup is certified, then plant materials or minerals may still be unsafe. The best idea is to make sure that makeup does not contain known toxins or carcinogens. This can often be hard to decipher on labels because they use so many long, complicated words in listing ingredients.
A few chemicals to look for and avoid in organic makeup include the following: