What is One Size Fits All?
In the clothing trade, "one size fits all" is a term used to describe a garment which has been designed to fit most average people. Many very large and very small people disagree with this claim, but people of an average body type can usually fit successfully into this type of garment. Some manufacturers hedge their bets by stating that "one size fits most." This unsized approach to clothing design is supposed to make it easy for consumers to grab something off the rack in a hurry.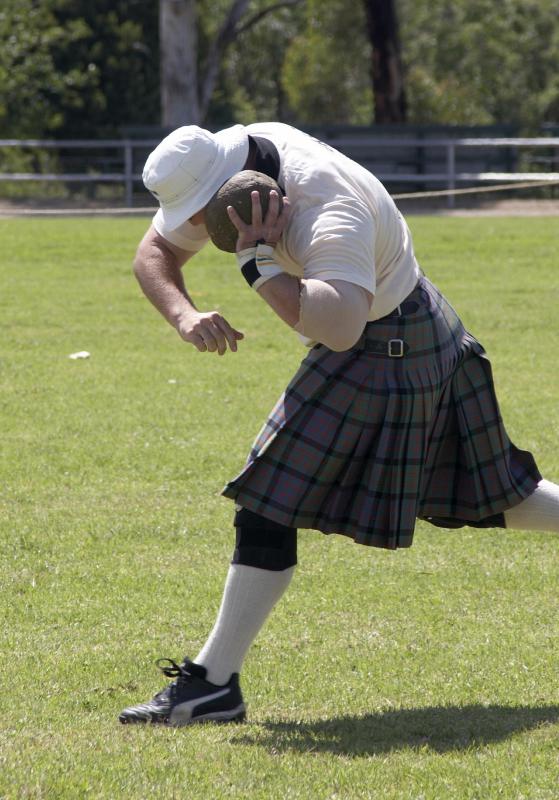 The term is also sometimes used pejoratively to describe a simplistic approach to a problem. This is a reference to the fact that "one size fits all" is not exactly a truism, since people often get left out when they have unique needs and issues. The term also suggests that all people are the same, which is clearly untrue.
There are some serious disadvantages to the one size fits all ideal. Since the clothing is designed with a range of body types in mind, it may fit a large number of people, but it may not always be flattering. Smaller people may find the clothing baggy in places, while larger people may experience tighter or uncomfortable sections. This sizing style works best on over garments such as coats and ponchos, or clothing which is meant to be naturally loose, like large, flowing skirts.
Kilts, saris, sarongs, and many ethnic garments are more or less one size fits all already, since these garments are wrapped or tied. Often, the design includes folds of fabric which are designed to accommodate larger figures while also draping in a flattering way on smaller ones. The translation of the no sizes concept to other garments is not always entirely successful, especially in the case of shirts and pants. Since these garments are fitted and often designed to be snug, a one size fits all version may look or feel awkward.
Since different companies have different versions of what average might be, it is generally a good idea to try on unsized clothing before purchasing it. In the case of things like wraps and coverups for the beach, this may not be as important, but snugger tops and bottoms should be tested against a consumer's unique body type. This is also true with one size fits all sewing patterns, which should be measured to ensure that the garment will fit properly.