What Is Mushroom Strudel?
Of Eastern European origin, mushroom strudel is a dish which wraps a cooked mushroom mixture in a puff pastry. Served as either an appetizer or a main dish, this strudel can be made with nearly any type of mushroom. Although most varieties of puff pastry can be used, normally phyllo, or filo, pastry is chosen and layered to created a flaky exterior texture.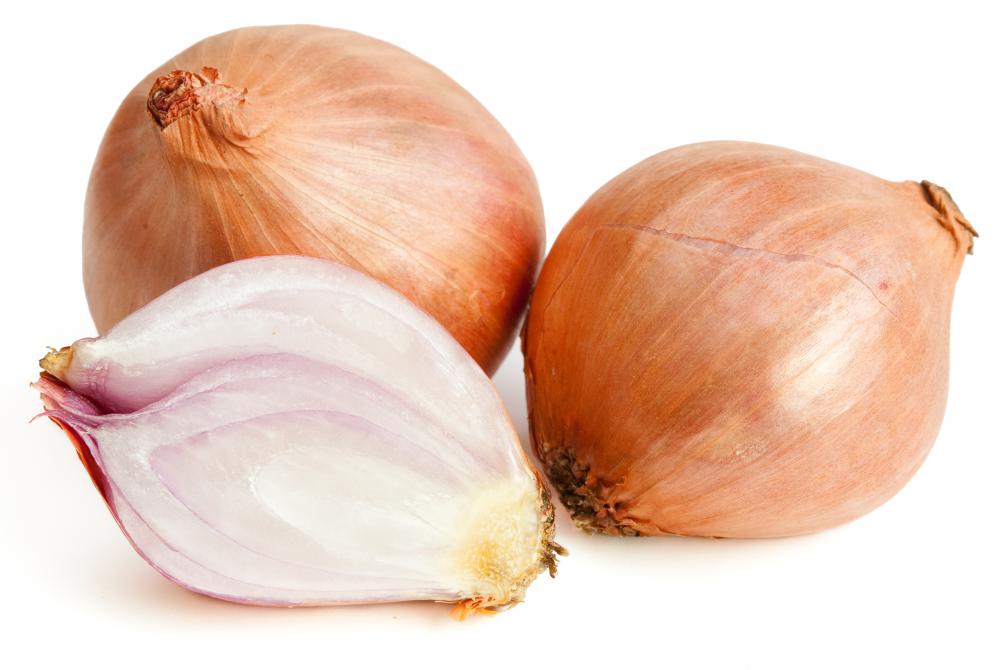 In addition to mushrooms and pastry, a mushroom strudel is usually made with butter, cream or cream cheese, and a variety of seasonings. Thyme, garlic, tarragon, and nutmeg all may be found in this dish. Shallots, chives, sherry wine, and grated cheese may also be included. Eggs may be used as an egg wash to coat the raw strudel before baking or be mixed into the filling. Occasionally, bread crumbs may also be suggested, and salt and pepper are normally added to taste.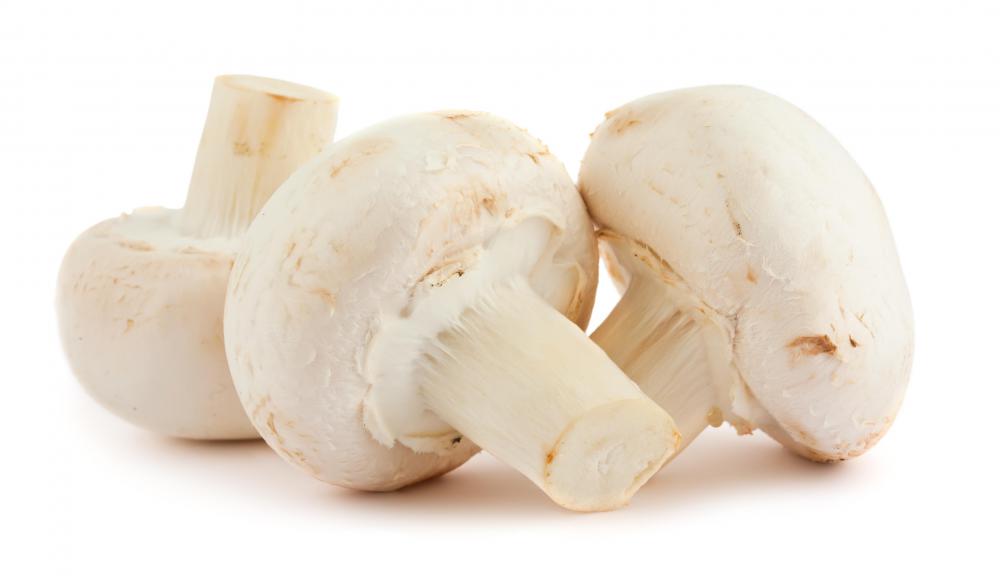 Mushroom strudel is usually made into long cylinders if cooked as a main course or into smaller triangles if served as an appetizer. When simple pastry dough is used, it is normally rolled out on a surface and cut into the desired shapes. Phyllo dough, on the other hand, is packaged in thin sheets, and these sheets are unrolled and layered on top of each other to create the strudel's exterior. Each sheet may be brushed with melted butter before the next sheet is placed on top, and some versions may sprinkle fine bread crumbs between the sheets as well. Once complete the layered sheets can be cut or folded to the desired shape.
The filling for mushroom strudel is normally cooked before being wrapped in the pastry. Mushrooms are usually sliced or minced before cooking and then sautéed with the garlic and shallots in oil or butter. Afterward, additional seasonings can be added. If cream, cheese, or sherry are included, they are usually added last, and the mixture is allowed to cook until the mushrooms soften. Then, the filling is cooled before being handled.
When cooled, the filling can be spread over the pastries. Once the filling is added, cylinder-shaped pastries are usually rolled like a sleeping bag, while triangles are folded like a flag to shape. An egg wash, made with beaten egg and water, may be brushed over the strudel before baking to aid in its finished golden coloring. Mushroom strudel is normally baked for less than half an hour. Once complete, it is allowed to rest for several minutes before being sliced and served.