What is Moist Wound Healing?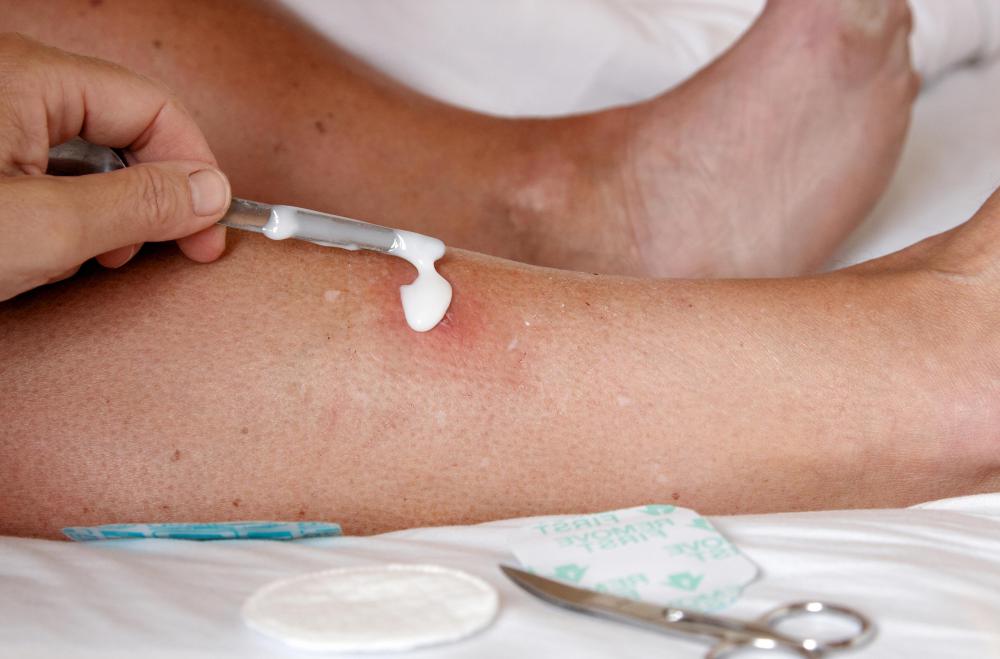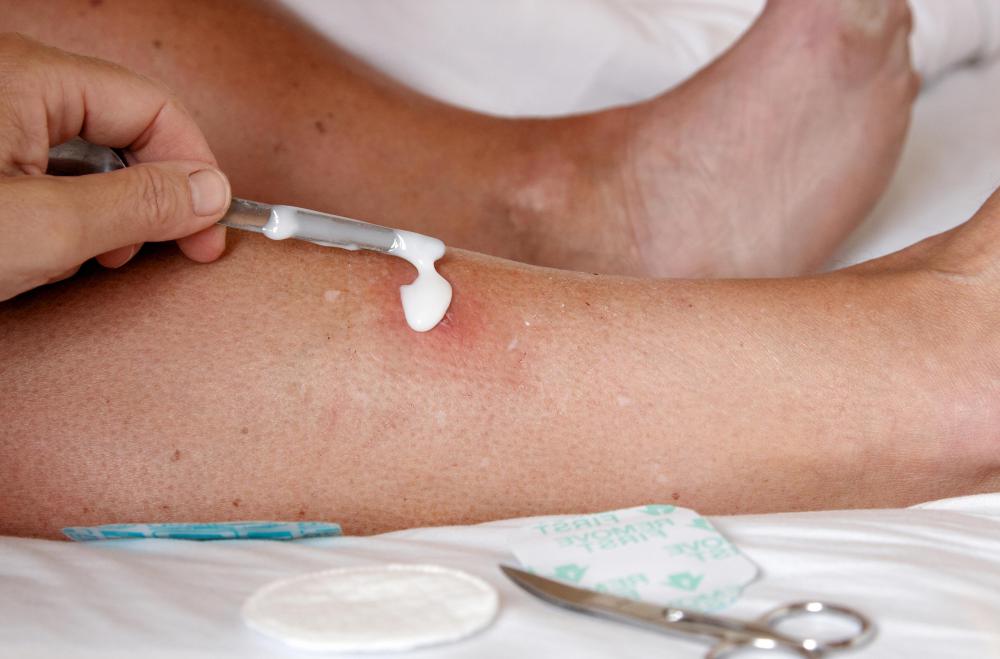 Moist wound healing is an approach to wound care where people keep the wound moist to promote rapid healing with reduced scarring. This is not effective or appropriate for all wounds, but can be suitable for patients with issues like diabetic ulcers and burns. A wound care specialist can evaluate a patient to determine which option is best and provide specific advice on dressings and wound care procedures.
Traditionally, the approach to wound care was to keep the wound dry. This promoted the formation of a scab, allowing healing to take place below the surface. Doctors believed this limited odors, chances of infection, and other common wound care problems. In the 1960s, the approach to wound care began to shift, and some care providers started recommending moist wound healing for some situations.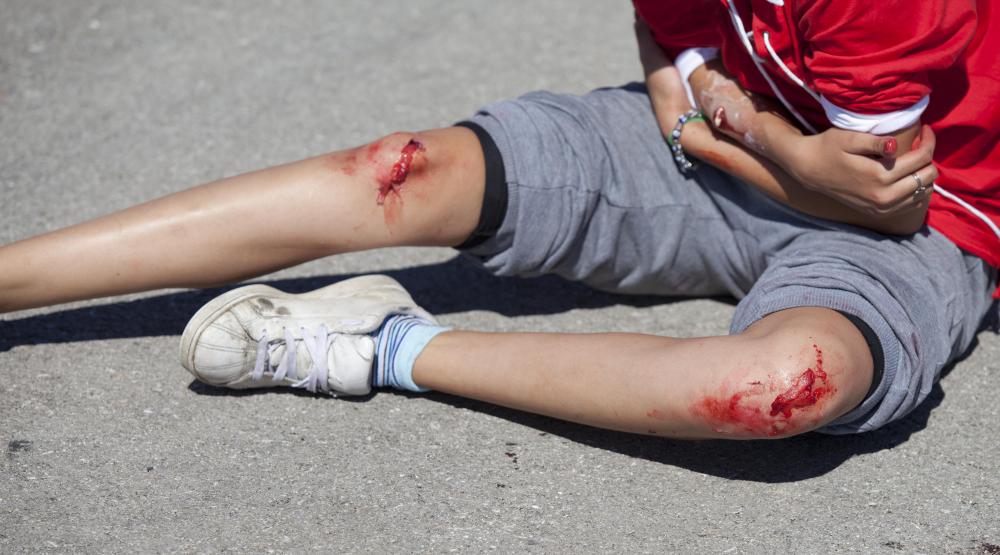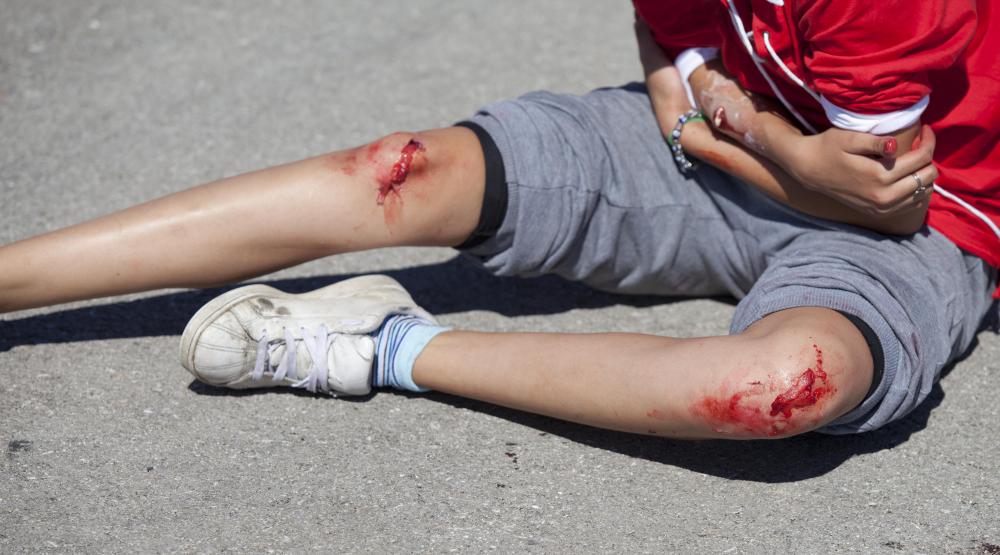 In moist wound healing, the doctor starts by debriding the wound to remove any dead tissue, and cleaning it thoroughly. The cleaning should remove all foreign bodies and flush the surface of the wound to leave it as clean as possible. Then, the doctor can apply a moisture-retentive dressing like an algae dressing or a cling film. The dressing keeps moisture inside while still allowing the wound to breathe. Periodically, it is necessary to take off the dressing, clean and check the wound, and rebandage.
Studies on moist wound healing suggest that for some wounds, it can promote rapid healing. The wound may be less painful, and odor should be minimal as long as people care for the wound well. Moisture will encourage the epithelial cells in the top layer of the skin to grow, creating a layer of new skin across the surface of the wound to protect the inside of the body more quickly. This differs from promoting development of a scab to cover the wound while it heals, with new skin growing back last.
In a hospital setting, a nurse can regularly check the wound and adjust the treatment regimen as necessary. People caring for wounds at home need to be vigilant for signs of inflammation and infection. If people using moist wound healing start to notice issues like a strong smelling odor, changes in skin color, heat, or an unusual discharge at the wound site, they should contact a doctor to get advice and treatment recommendations. The doctor may propose changing tactics by using different dressings or switching to a dry technique if the moisture appears to be the root of the problem.
Moist wound healing is not effective for all wounds.

The traditional approach for healing wounds was to keep them dry, although that approach began to change in the 1960s.

Severe burns are often kept moist through the use of special bandages that promote healing of damaged skin.

A wound care specialist may evaluate a patient to determine the best care options.