MLA formatting is a method for formatting written documents such as manuscripts and academic papers. The format was established by the Modern Language Association and is commonly used for works written in the English language in the humanities. MLA formatting has specific rules for referencing works and creating a bibliography, or works cited page. It also governs the style of the text on the page. Formatting rules change over time.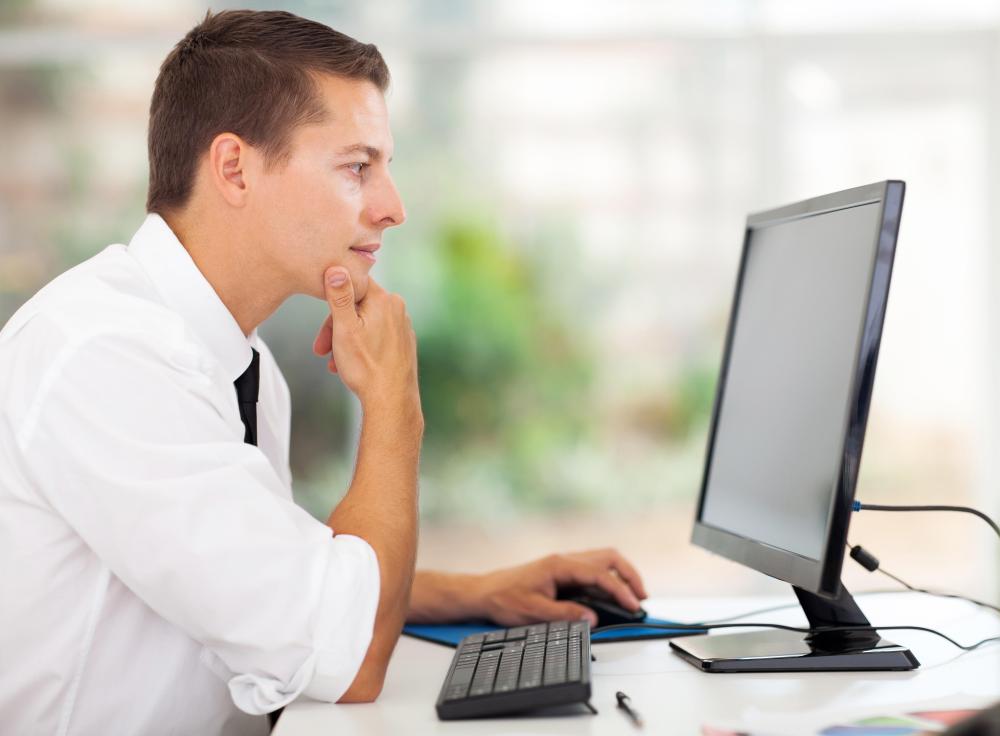 Generally, MLA formatting calls for using letter-sized paper in the United States, which is 8 1/2 by 11 inches (21 by 28 cm). The paper should be white in color, and the ink should be black. Usually, the paper should be single-sided.
MLA formatting calls for putting the name of the author on the first line of the first page of a paper. On the line below the author's name, the name of the professor should be typed. The course name should be underneath the professor's name, and then the date the paper is due should be on the line below the course name. A separate title page isn't required.
After the name information, the title of the paper should be typed out and center aligned. The title should be in normal type; bold or italics is not needed. The text of the paper begins on the line below the title. MLA formatting calls for double-spaced text. It should be a clear, easy-to-read font and 12-point size.
The first line of each paragraph should be indented five spaces. Margins on the paper should be 1 inch (2.54 cm) on all four sides. Only one space is required after a period or other punctuation with MLA, though two spaces used to be required.
Another part of MLA formatting is the header. A header contains the last name of the author and the page number of the paper. It is typed at the top of each page in the upper right corner. Usually, the header is 1/2 inch (1.25 cm) from the top of the page.
Citing the works used to write the paper is key to MLA formatting. An author needs to cite works referenced in the text of the paper and provide a list of works at the end. The list of works cited is the final page of the paper. In the text, an author should reference the works she is quoting by placing the name of the work's author and the page number in parentheses after the quoted or referenced material.