What is Middle Management?
Middle management consists of any layer of supervisors at an organization that acts as a buffer between the senior management and non-management workers. These managers encompass a variety of titles and roles but share many common duties. A middle manager is found in nearly every sector of business, including white-collar jobs, factories, government and the service industry. Many times, the middle management's job involves handling the flow of information both from upper management to the workers and from the workers up to the members of the senior management staff.
Middle management can hold a very specific niche within an organization, for example, an accounting manager that oversees a group of lower accountants and reports to an owner. It can also be more broad, such as a manager who oversees all departments and reports to a boss. In larger organizations, there also can be several layers of middle management, meaning that one middle manager is in a chain of command that requires him or her to report to a middle manager at a higher level.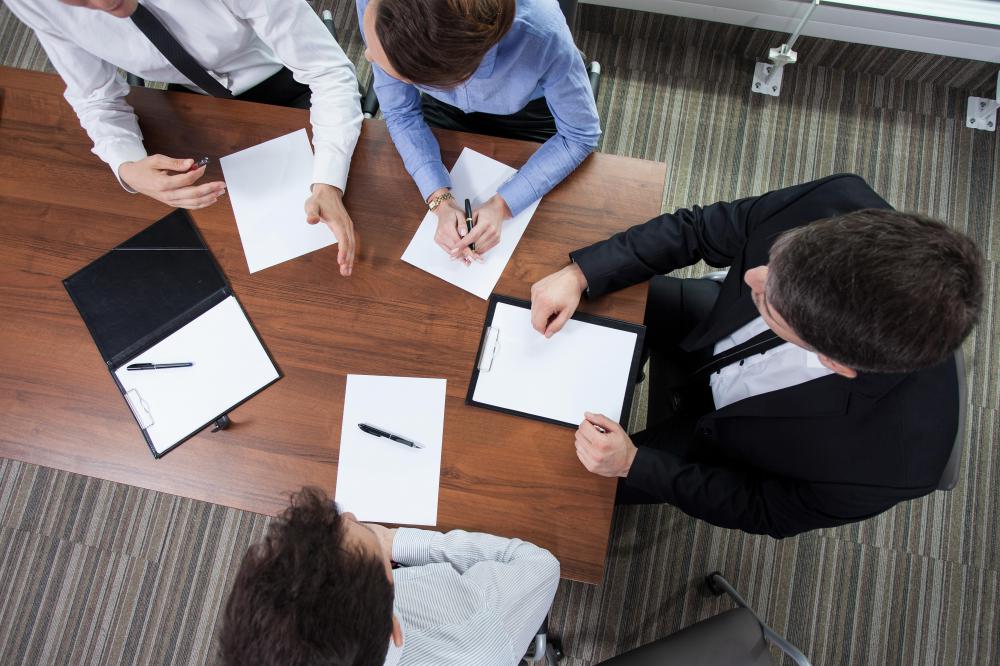 The primary responsibility of middle managers is to keep the organization moving forward and making a profit so that members of the senior management can focus on larger decisions about budgets, goals and vision. Maintaining worker productivity is a large responsibility for middle managers and, often, the productivity standards are set by senior management. Maintaining employee satisfaction is another duty of middle management, meaning that middle managers must work with disgruntled workers to solve problems and reward hard work and success to keep members of the workforce happy. A middle manager also must help new employees and managers understand their job responsibilities. A manager must understand all of the jobs below them, what is expected of those jobs and how to appropriately report to upper management.
Communication often is the largest responsibility of members of the middle management. Most often, when new goals, initiatives or rules are created by upper management, they are passed to the middle manager for distribution to the workers. A middle manager must interpret these changes and effectively communicate them to the workers and answer questions that might arise.
A less common, but still important, role of a middle manager is communicating information in to the upper management. When workers are unhappy or have suggestions that cannot be solved by middle management, it is that manager's responsibility to speak with the organization's leaders. The middle manager must know the appropriate way to approach members of the upper management to express this concern.