The term "lis pendens" is Latin for "suit pending." It is filed against a real property to indicate that the title of property is in question, or that some sort of lawsuit involving the property could occur in the near future. When someone files such a notice, it serves as a public notification that the property is involved in a lawsuit. For property buyers, this legal notice is generally viewed as a turnoff, as it could devalue the property, complicate the transfer of title, or make it impossible to obtain a mortgage on the property.
One of the most common reasons to file a lis pendens is when a property goes into foreclosure. If a lender feels that a foreclosure will be necessary, the notice forestalls any attempts to sell the property to evade the action, since the legal notice will turn up on a title search. One may also be filed if someone feels that he or she has a legal claim to a property title, or in any other circumstances where people want to question the validity of a property title.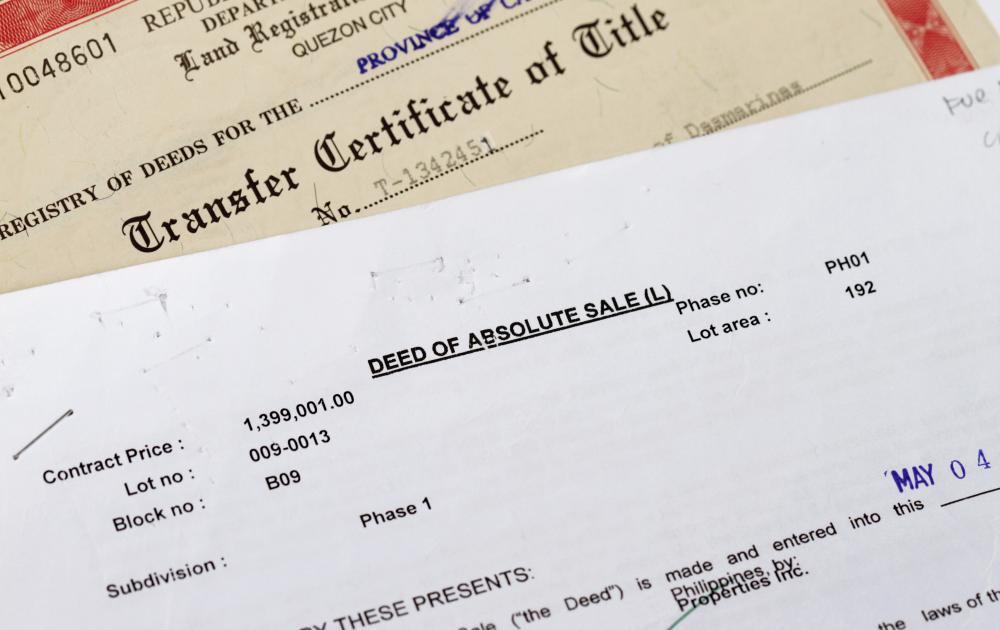 A property can be sold with a lis pendens on file. The legal notice does not preclude sale or invalidate the title, although it can complicate the sale process. Most commonly, buyers choose not to purchase a property which is involved in a pending suit, or they are unable to secure a loan to buy the property because lenders are concerned about the outcome of the lawsuit. In the case of a foreclosed property, once the foreclosure is complete, the notice is canceled out.
As a general rule, it is good practice to avoid property that is entangled in litigation. Even if the property is lawfully purchased and this can be proved, the new property-owner may be dragged into the litigation as well, and the lawsuit could impede development of the property, resale, and other activities. Buyers are well within their rights to specify that the legal circumstances be resolved before purchase to protect themselves.
To file a notice of pending suit, someone must usually go to the office where the deed to the land is registered. The document is added to the file regarding the specific property, along with data about the sale history of the property and the history of property taxes. As a result, when anyone pulls up the deed, the lis pendens will also show up, alerting people to the existence of a potential lawsuit.