What is Late Harvest Wine?
Late harvest wine is wine which has been made from grapes or other fruits which are left on the parent plant longer than usual. As a result, the fruit develops more sugars, and the resulting wine is much sweeter and richer than other wines. Many late harvest wines are used as dessert wines, because of their extremely high sugar content; Riesling is a popular late harvest dessert wine.
Wine grapes are usually harvested at maturity in the early fall for processing into wine. When grapes are harvested, their sugar content or brix is measured; the higher the sugar content, the sweeter the end product will be. Sugar content varies depending on the grape, the year, and the conditions; measurements of 24-27% are common for white grapes like Chardonnay, Riesling, and Gewürztraminer.
When grapes are left on the vine, they start to dry up and they become much sweeter. The brix on late harvest grapes can be as high as 40%. Some late harvest grapes end up almost like raisins because they are allowed to wither fully before harvesting. After harvesting, the grapes are turned into a late harvest wine through pressing, fermentation, and aging. The resulting high sugar content wine tends to be thick, sweet, and very rich; some people find wine of this style almost cloying because of the sweetness, while other consumers enjoy.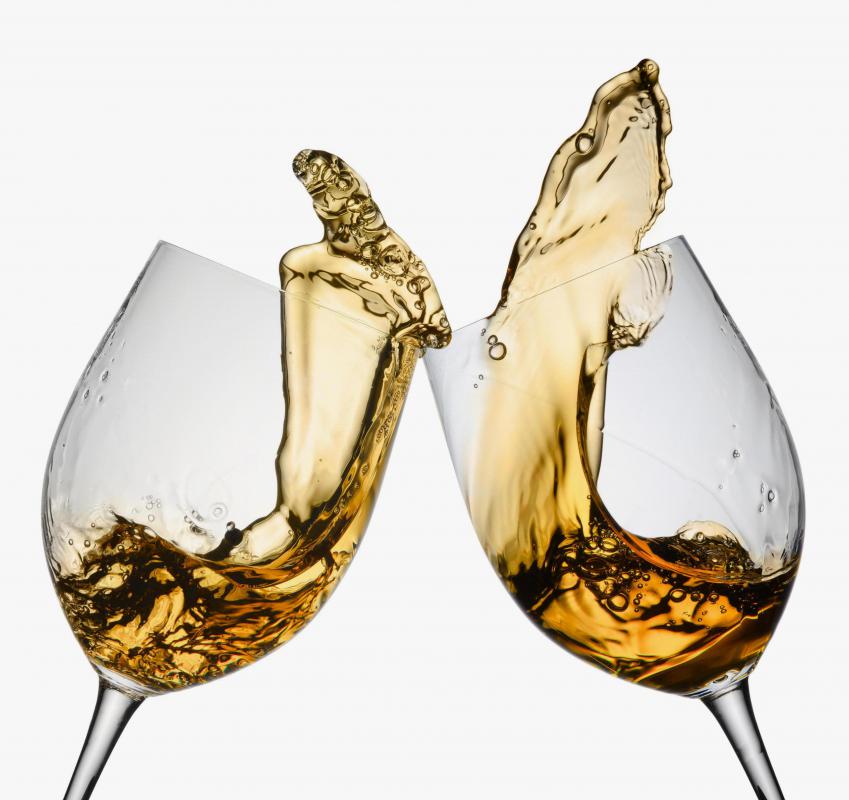 In some cases, the grapes are allowed to freeze before harvesting to make ice wine, a special type of late harvest wine. Ice wine is only produced in regions with winters cold enough to generate ice; the result is a distinctive sweet wine with a high acidity which keeps it crisp and clear. Some grapes used in late harvest winemaking are also infected with the Botrytis fungus, also called noble rot. An infection with noble rot will cause the grapes to become intensely sweet, yielding a very unique wine.
Many wine shops carry late harvest wine, sometimes in small bottles because the rich, intense wine is ideally consumed in small glasses, rather than in the larger servings used for other wines. People who are interested in trying this type of wine can also find it at most wine tastings; vineyards which produce late harvest wines are often happy to talk to customers about their wines. These wines pair well with an assortment of desserts ranging from cheeses to chocolate tortes, and they can also be enjoyed on their own.