Also often referred to simply as theanine, l-theanine is a gamma-glutmylethylamide or amino acid that is found in various types of tea leaves. Sometimes used as a nutritional supplement, l-theanine is said to help boost the strength of the immune system, reduce anxiety without producing sleepiness, and aid in regulating blood pressure. There are also some claims that regular consumption of tea high in the amino acid can help prevent various types of cardiovascular issues, such as strokes or heart attacks.
During the first half of the 20th century, science found that green tea possesses a significant amount of l-theanine. The ability to use green tea in various products has led some manufacturers of soft drinks, gum, and even chocolates to include this amino acid in their products. L-theanine produces a sense of well-being without causing drowsiness, making products containing the supplement ideal for consumption during the day, since stress levels are kept under control without impairing concentration.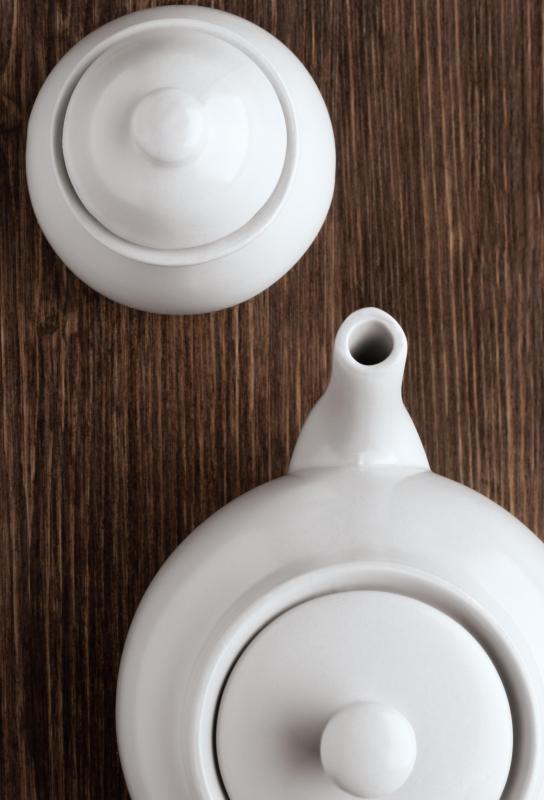 Many of the health benefits claimed for tea are associated with the presence of l-theanine in the brewed beverage. A hot cup of green tea is said to make it easier to recover from the after effects of a panic attack, helping to slow the heart rate and calm the jangled nerves. Green tea is also often recommended when recovering from some event that has been extremely demanding physically and emotionally, such as participating in a competitive sport, as it aids in relaxing the muscles and easing the mind.
At present, only a few potential side effects of regular l-theanine use have been reported. There is anecdotal evidence that headaches and nausea may be triggered by consuming too much of the amino acid in any given twenty-four hour period. In addition, women who are currently pregnant or nursing should not eat or drink any product containing theanine without discussing the possible effects with their doctors.
Along with consumption in green tea and commercial products infused with the amino acid, it is also possible to purchase l-theanine as a supplement. There are also herbal combinations for anxiety and depression that sometimes include theanine within the basic formula. Supplements of this type can be purchased at many herb shops, health foods stores, and a number of online stores that carry herbs and herbal products. As with any type of herbal supplement, it is important to recognize that negative interactions with different prescription medications are possible. For this reason, individuals should refrain from using any l-theanine supplement for any specific ailment without first consulting a qualified physician.