In French cooking, jambonneau is the term for the portion of pork leg between the shoulder and hock, including the knuckle. It may refer to either the foreleg or hind leg. The term "jambonneau" means "little ham" and is derived from the French word for ham, jambon, meaning ham. It may also be referred to as picnic ham or can refer to the ham hocks from a very young pig.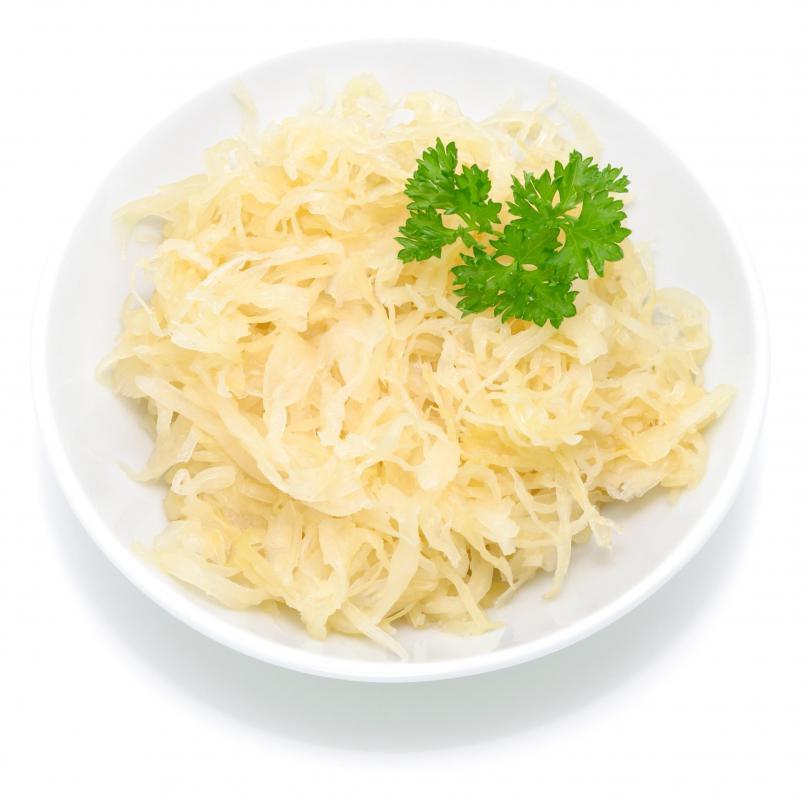 Jambonneau is a specialty of the Alsatian region in France, a section that borders the German and Swiss borders and is known for its fine food. Traditionally, Alsatian jambonneau is either wet-cured or dry-cured with salt and may be smoked or cooked. Some recipes call for the pork to be braised or poached.
There is not one proper way to prepare jambonneau. Preparation depends on the region, the chef, and personal tastes. In Alsace, jambonneau may be served with sauerkraut, apples, and potatoes. Frequently, it is cooked with other cuts of pork, like bacon and sausages, with goose fat for flavor.
Common seasonings and vegetables used include juniper berries, onions, and garlic. Traditional Alsatian dishes nearly always call for bay leaves and peppercorns. Usually, jambonneau is cured for a week and simmered in broth for several hours. After cooking, the ham is removed and cooled and may be coated with bread crumbs.
In other parts of the world, pork knuckle may be glazed with a mixture of honey and citrus juices and cooked until syrupy. Once the glaze is applied, the ham is roasted at a very low heat for several hours and basted frequently. Most often it is served with bones intact, but may be without. The term may also apply to canned ham produced in France called jambonneau en gelee.
In other countries, this exact cut may be difficult to find because it overlaps with other parts. For instance, in the US, ham is cut down to the knuckle, leaving only the shanks. The term may also refer to a deboned chicken leg that has been stuffed and dressed like a small ham. Often the seasonings used in the stuffing are similar in flavor to those used with American ham.
Sometimes ham hocks may be substituted for recipes calling for jambonneau. Likewise, jambonneau may be used like ham hocks in bean and vegetable soup recipes. The meat tends to be quite salty due to the curing process, so salt may need to be adjusted accordingly.