Iris folding is a papercraft technique in which a pattern is created with layers of folded paper slips which create a design with an opening in the middle. Viewed from above, the project looks like the iris of a camera, explaining the name. This craft can be used to make greeting cards, wall decorations, and a wide variety of other handcrafted paper products, and it is very easy to do; even young children can enjoy iris folding.
The basis of iris folding is a piece of cardstock which is used to support the design. Strips of paper which have been folded over to create a crisp edge are glued or taped over an opening cut into the cardstock with the folded edge facing the middle of the pattern, and when the crafter is finished, the cardstock is flipped over to reveal the design. Many crafters like to use templates with numbered lines to guide them as they build up the design, working from the edges to the middle so that the first strips of paper they lay down will be at the top of the design when the project is flipped over. The very center of the iris can be filled with a piece of decorative or contrasting paper.
Iris folding templates are available for free from websites which provide papercrafting supplies, tips, and ideas. It's also possible to buy books of templates, some of which include decorative papers which can be used for iris folding projects. People can also make their own, although it helps to be familiar with iris folding when crafting a template as it will help people decide how to arrange the slips of paper.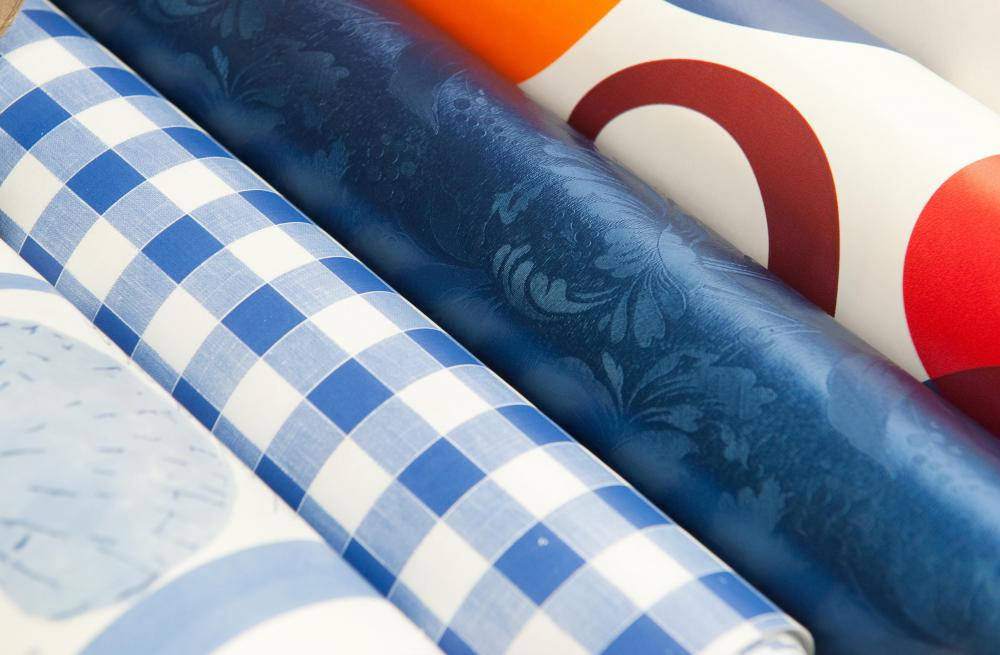 For children too young to work with scissors, parents or teachers can pre-cut strips of paper for iris folding sessions, and prepare the cardstock ahead of time as well. This task does not require a lot of manual dexterity, which can make it enjoyable for children who cannot participate in more complex papercrafts, and it can also be an interesting introduction to working with paper. A wide variety of types of paper, including origami paper, construction paper, wrapping paper, scraps of envelopes, and pages from magazines can be used for iris folding.
This papercraft creates a very distinctive layered look which can be very visually interesting. Iris folding can be used as the centerpiece of a project, or iris folded designs can be used as decorative accents in a larger piece. An example of a way in which iris folding might be used is in a greeting card in which the technique is used to create a series of flowers which appear to be scattered across the front of the card.