What is Involved in the Formation of Urine?
The formation of urine involves three steps. Blood is pumped into the kidneys where glucose, water, sodium, and toxins are filtered to remove harmful matter from the bloodstream. Then, glucose, some of the sodium, and water is reabsorbed back into the blood. Finally, toxins like ammonia are secreted into the holding area of the urinary tract where they are combined with water and then secreted out of the body as urine.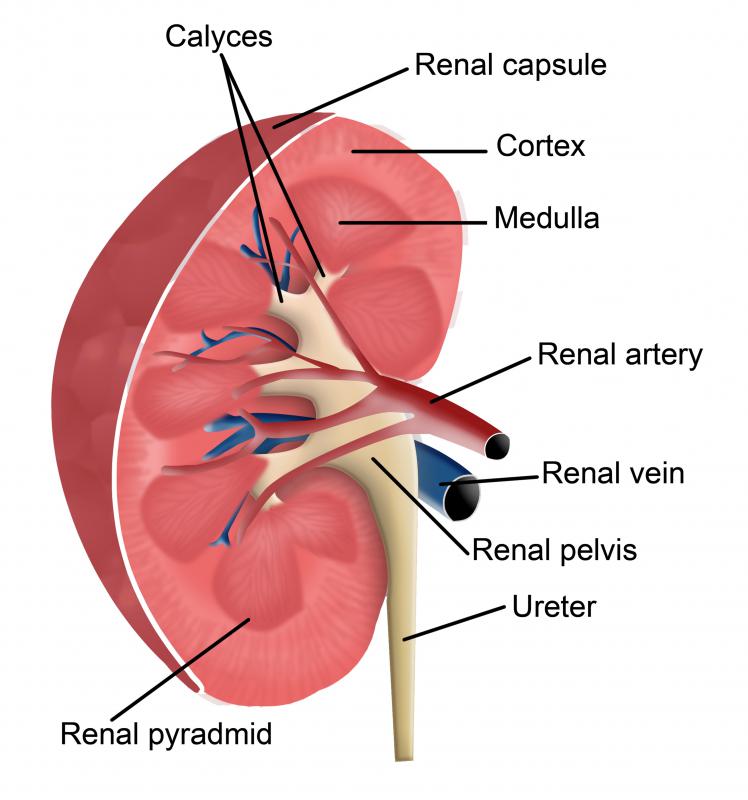 The formation of urine, like the creation of fecal matter, involves the removal of waste materials from the body. The main thing that is removed is ammonia which is produced by the liver during the breakdown of amino acids. Since ammonia cannot be removed from the body directly, it is converted into a substance called urea.
The first process in the formation of urine is blood moving into the kidneys and being filtered of waste materials. Ammonia, toxins, and excess sodium are pulled out of the blood and are held in storage corpuscles for later elimination. Once these toxins are removed, the blood is moved back into the rest of the body along with glucose and other nutrients.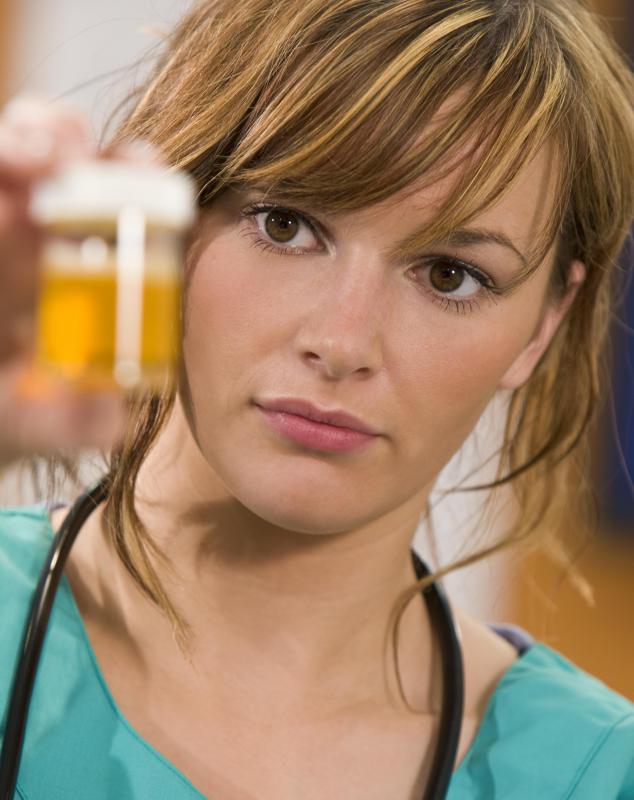 Once toxins are removed from the blood, they move farther into the urinary tract where they are combined with water to continue the formation of urine. Additional substances like hydrogen and ammonia are pulled from the blood again, and then all of these chemicals and substances are combined with water and urea to form urine. Urine is held in the bladder until it can be eliminated.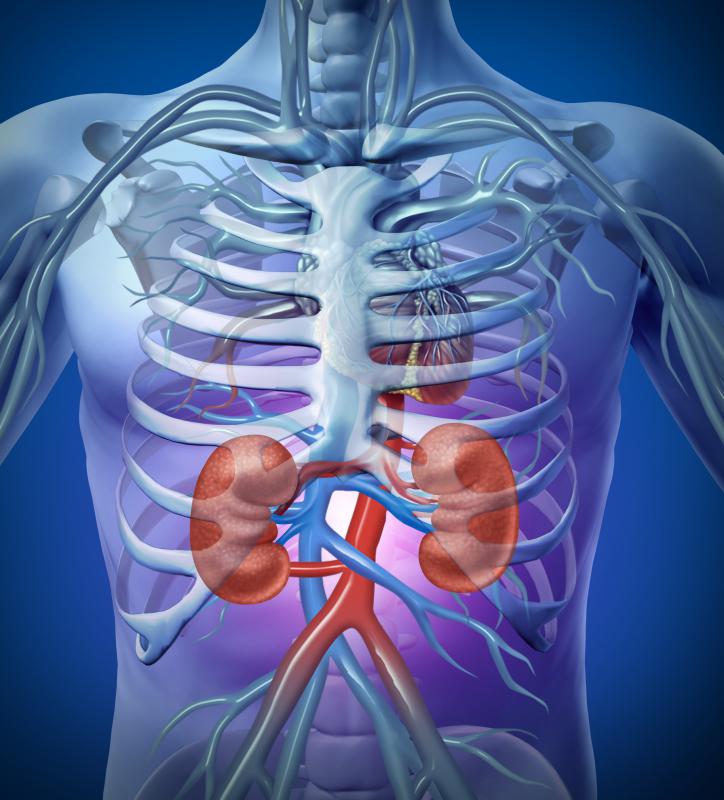 The bladder is a large sac-like organ which holds urine inside the body until elimination can take place. It is connected on one end to the urethra, which is a long tube in which urine passes out of the body. Strong muscles in the pelvic hold the urine inside the body until it is ready to be released.
Since water is released during urination as a major component in the formation of urine, becoming dehydrated through not drinking enough fluids can result in infrequent urination. This causes the toxins found in urine to become more concentrated and to be held in the body for longer periods than necessary. With inadequate hydration, the body is also not able to create as much urine as it needs, meaning that toxins remain in the bloodstream. This can lead to several side effects like fatigue, dry skin, and bladder infections.