What is Involved in the Eviction Process?
Eviction is a process by which a landlord or property owner requires a tenant to vacate the premises. Laws regarding the eviction process vary from region to region; it is extremely important to study local laws carefully when enacting or facing an eviction. Several issues can affect the eviction process, including rental contract agreements and regional laws.
Typically, the eviction process begins with a written notification from the landlord to the tenant. This notice will usually state the reason for eviction as well as the date on which the tenant must leave. Reasons for the eviction may include failure to pay rent or maintain property, evidence of illegal activity, or failure to comply with the rental contract. In some areas, no reason is legally required for eviction, especially if the tenant is on a month-to-month rental contract instead of a lease.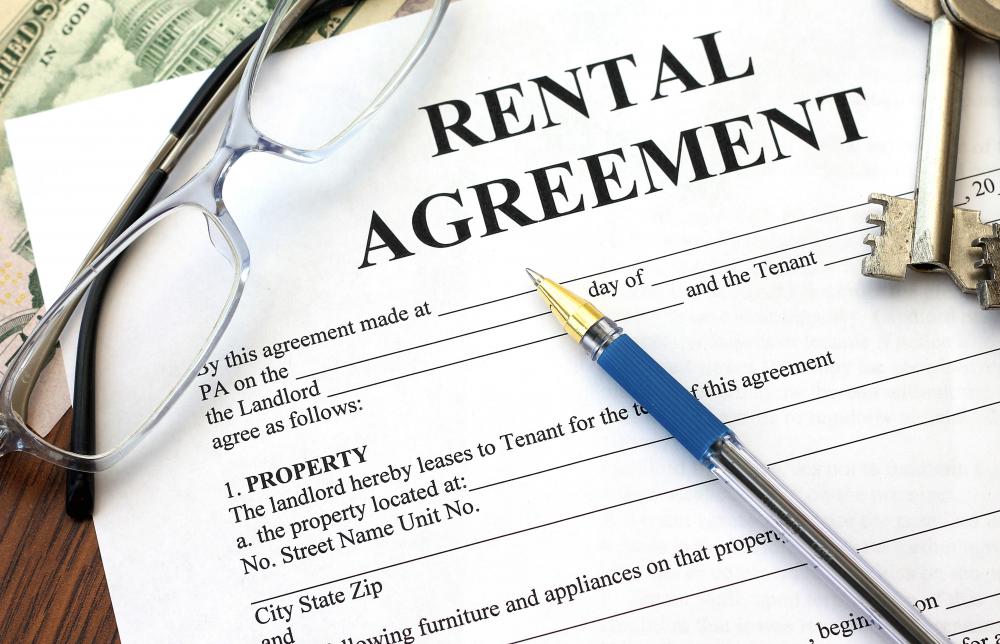 The amount of time between posting a notice and the date of eviction may vary depending on the reason behind the eviction. In some areas, refusal to pay rent or evidence of harassment may give the landlord leeway to evict the tenant within a few days. Some landlords may also give the tenant a period of time in which the error causing the eviction can be corrected.
In some regions, the tenant may be able to fight the eviction through legal proceedings. Failure to give notice, discrimination, or evidence of harassment by the landlord may all give a tenant grounds to dispute the eviction in court. Many legal experts advise retaining counsel at once if an illegal eviction process begins; tenants should also be certain to keep all documents, messages, or receipts from transactions with the landlord in order to build a case against eviction.
If a tenant stays on the property past the eviction date, a landlord can file legal documents that allow immediate removal. At this point, law enforcement may be called to oversee the eviction process, if necessary. Laws regarding any possessions left in the rental property can vary; some areas require that the landlord return or store the items for the tenant, while others consider any remaining items to be abandoned and permit seizure by law enforcement.
Although the landlord owns the property, he or she typically does not have the right to force a tenant out by changing locks or shutting off utilities. In almost all areas, a landlord is prohibited from physically forcing a tenant out, or harming or threatening them in anyway. Since forced evictions typically involve heated tempers, the presence of law enforcement may serve as a safety measure and a witness for both landlord and tenant.