What is Involved in Surgery for Lung Cancer?
Lung cancer is a devastating disease that can be potentially fatal if not diagnosed in its earliest stages. Surgery for lung cancer is a common practice and is often used both to diagnose and treat the cancer. The most common form of surgery for lung cancer is referred to as a thoracotomy and involves a partial or total removal of a lung. Other forms of surgery for lung cancer, including radiofrequency ablation (RFA) and laser therapy, are used to kill cancer cells without removing the lung tissue.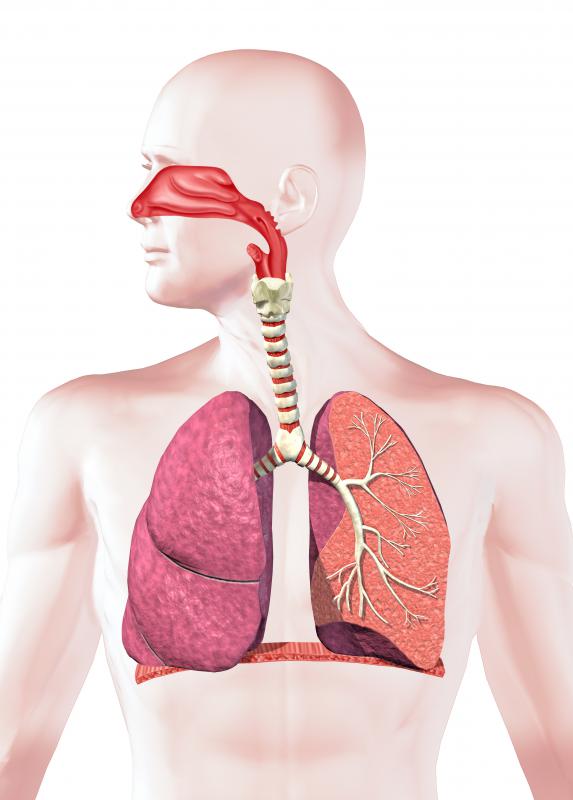 A thoracotomy is the most common surgery for lung cancer. In this procedure, a surgical incision is made into the chest wall to expose the lungs. A thoracotomy can be done to confirm the diagnosis of lung cancer or to remove the cancerous portion of the lung. There are three different types of thoracotomy, known as segmentectomy, lobectomy, and pneumonectomy.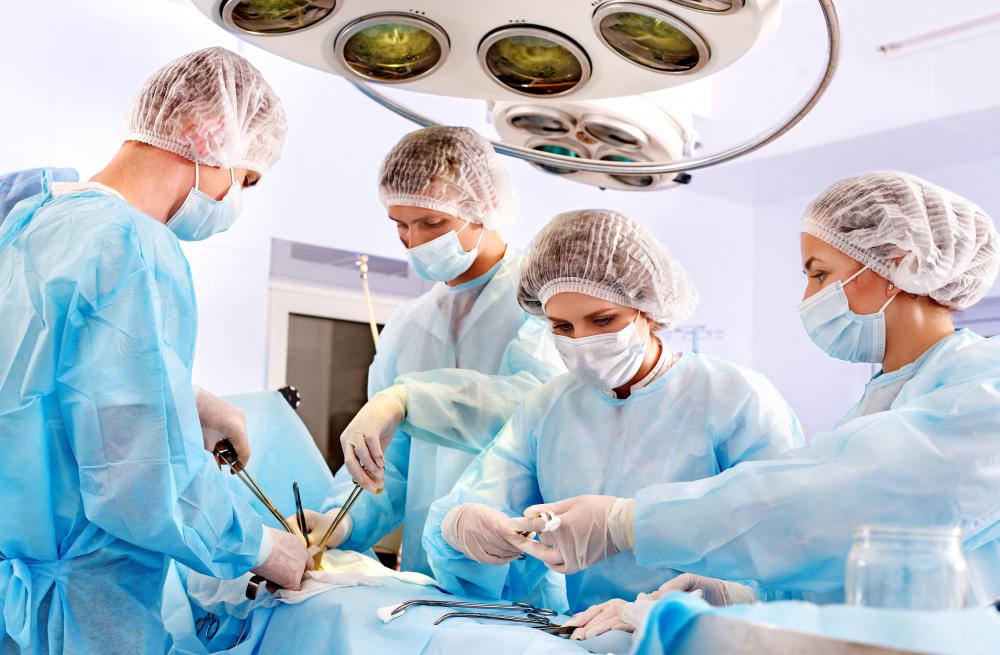 A segmentectomy, also referred to as a wedge resection, is a procedure in which the surgeon removes a wedge-shaped piece of lung tissue. This segment of lung tissue contains the cancerous portion of the lung as well as surrounding healthy tissue. This method is typically used when the surgeon is relatively confident that all of the cancer can be removed in this manner, though the chances of the cancer returning are higher with this method than in the other thoracotomy methods.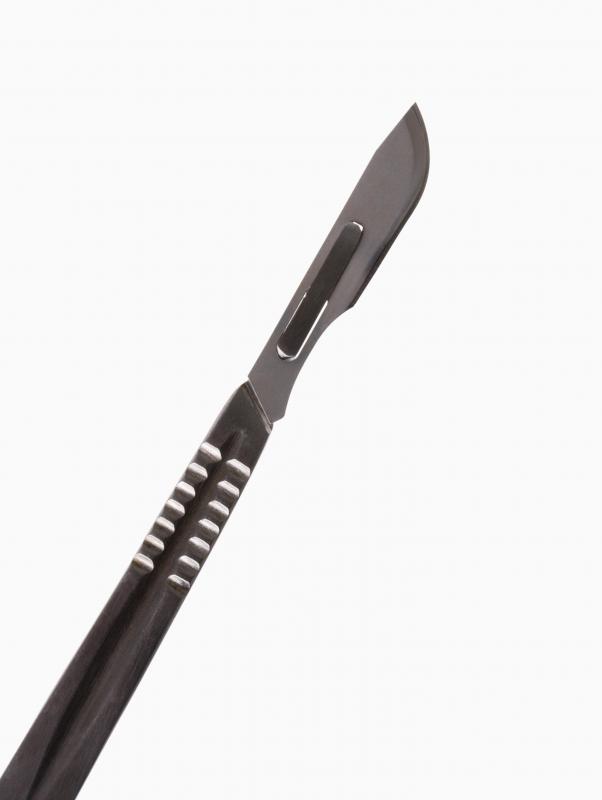 In a lobectomy, an entire lobe of the lung is removed. There are three lobes on the right lung and two on the left. Removing the cancerous lobe of the lung has no effect on overall lung function. In more extreme cases, a pneumonectomy may become necessary. This type of surgery for lung cancer involves removing an entire lung and will decrease lung function.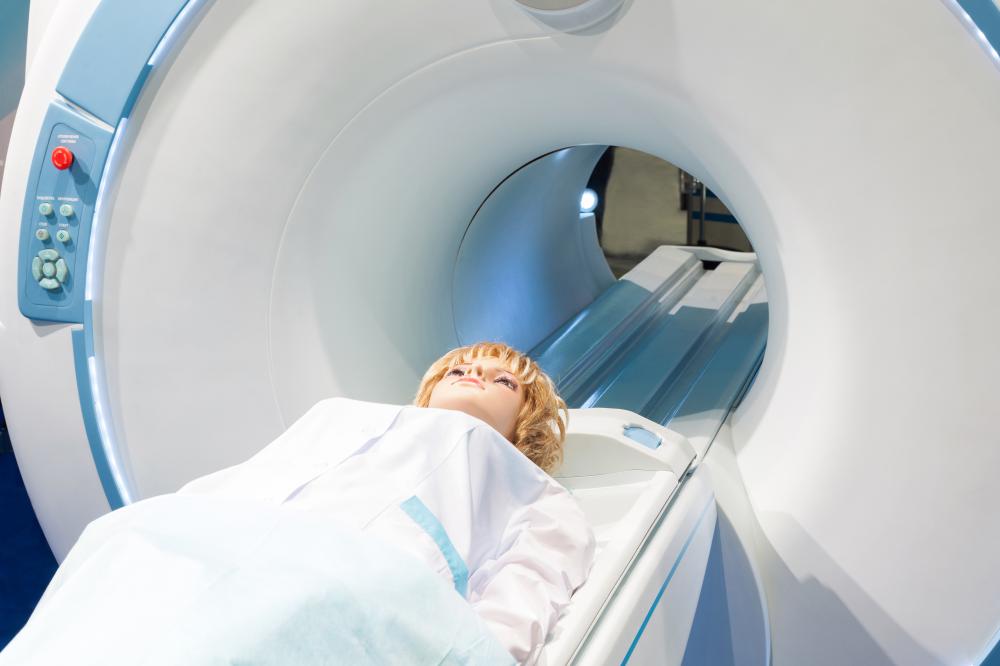 Radiofrequency ablation is another type of surgery for lung cancer. In this procedure, a small needle is passed through the skin and into the tumor on the lung. Energy is passed through the needle and into the tumor, killing the cancerous cells. The surrounding blood vessels are also closed by the heat from this treatment, reducing the amount of bleeding.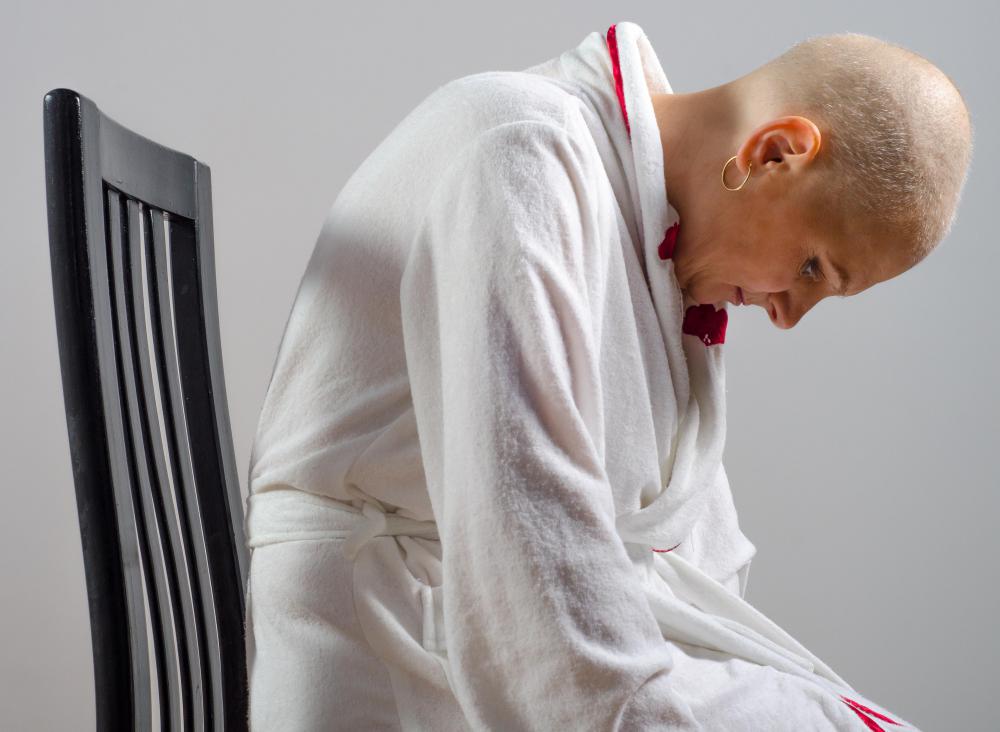 Laser therapy is another available type of surgery for lung cancer. Laser therapy uses a beam of light to destroy cancerous cells. This form of therapy is typically used when the tumor is blocking the airway and needs to be removed so the patient can breathe. This method of treatment does not actually cure lung cancer.
Cigarettes, which are closely associated with lung cancer.

A human respiratory system.

Surgery is commonly used to both diagnose and treat lung cancer.

A scalpel is a small, sharp knife that is used in surgeries to make incisions.

A computed tomography (CT) scan can help surgeons determine what strategies to pursue.

Fatigue and depression can be early signs of lung cancer.