What is Immigration Sponsorship?
Immigration sponsorship is the assumption of responsibility for a new immigrant by an individual or a business. Requirements for immigration sponsorship vary from country to country and may not even be necessary in some areas or under certain types of immigration visas. An immigration sponsor often takes on a significant financial risk, which is why most immigration sponsorship occurs in an employment or family context.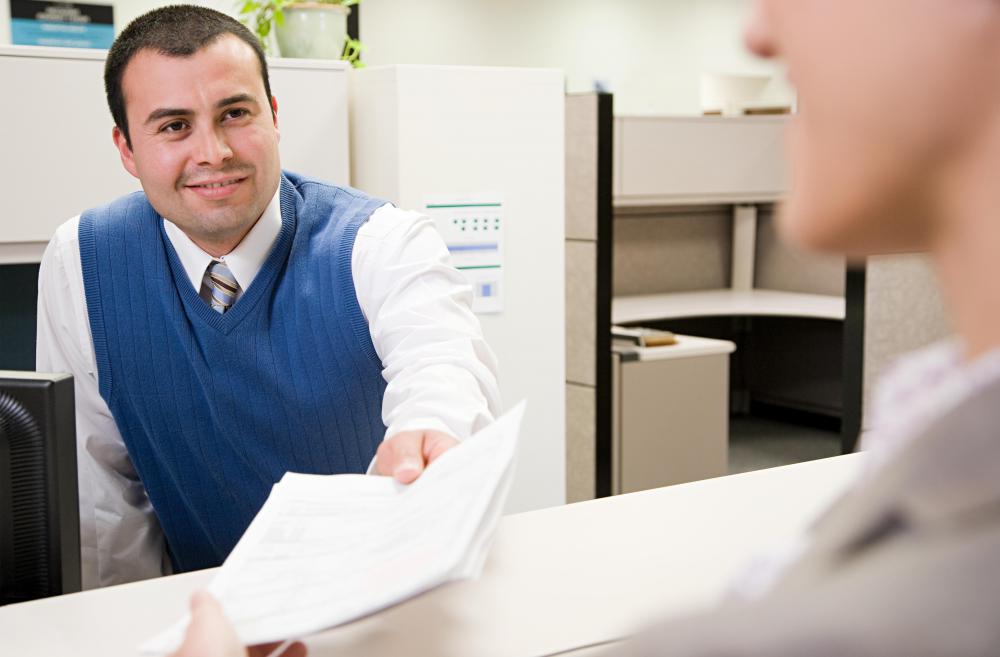 In many countries, including the United States, immigration is a tightly controlled process that requires a potential immigrant to prove himself before being allowed to enter a country and establish a new life there. In some cases, it is possible for an individual to immigrate to a country without any form of sponsorship. For example, in the United Kingdom, highly educated or talented individuals who can show that they have a high likelihood of quickly obtaining gainful employment do not have to be sponsored into the country. Similarly, the United States' diversity lottery awards green cards that allow non-citizens to work in the United States without immigration sponsorship.
Individuals who wish to enter a country but cannot or do not qualify for non-sponsorship visas must be sponsored by an entity or person legally living in that country. A common type of immigration sponsorship is employment sponsorship, in which a company hires a worker from another country and makes arrangements for that worker to immigrate. The process of employment sponsorship may involve documenting the need for hiring that particular employee over local labor, as well as showing that the employee meets other immigration criteria, such as having a clean criminal record.
It is also possible for people to sponsor family members, including spouses, for immigration. Immigration sponsorship for family members is often quite straightforward, with the sponsoring family member providing documentation of the family relationship, along with proof of her ability to support the family members after they arrive in their new country. Another type of family immigration sponsorship is that of one individual bringing her spouse, domestic partner, or fiance to live with her. The immigration sponsorship process in such cases can be trickier in that some marriages are contracted purely for immigration purposes, a type of immigration fraud.
The process of immigration sponsorship can be arduous, particularly because immigration officials in many countries are concerned about the ability of new immigrants to support themselves without relying on public funds or welfare benefits. In the United States, an immigration sponsor must typically assume financial responsibility for those whom he sponsors, including the consequences of the new immigrant receiving public assistance because of his inability to support himself. In such cases, the immigration sponsor may be required to reimburse the government for any funds spent on the sponsored immigrant.