What Is Immediate Constituent Analysis?
Immediate constituent analysis is a form of linguistic review that breaks down longer phrases or sentences into their constituent parts, usually into single words. This kind of analysis is sometimes abbreviated as IC analysis, and gets used extensively by a wide range of language experts. This kind of exploration of language has applications for both societal or traditional linguistics, and natural language processing in technology fields.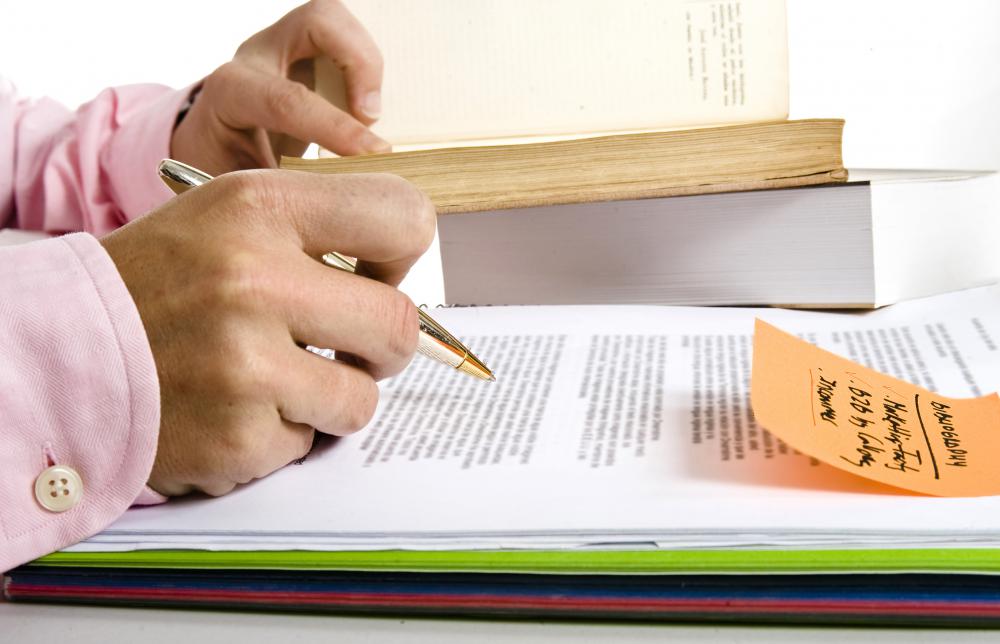 For those who use this kind of analysis to examine text or speech, immediate constituent analysis often requires separating parts of a sentence or phrase into groups of words with semantical synergy or related meaning. For example, the sentence, "the car is fast," could be broken down into two groups of words: "the car" and "is fast." In this case, the first group contains an article applied to a noun, and the second group contains a verb followed by a defining adjective.
Many kinds of immediate constituent analysis include multi-step processing. For the example above, the two groups of words could be split up further into individual words. Reviewers might consider how the article "the" applies to the word "car," for instance, in specifying one particular car, and how the adjective "fast" describes the verb "is," in this case, in a simple, rather than a comparative or superlative sense.
In the study of language, the technique of immediate constituent analysis is sometimes contrasted with others. One alternative is a linear analysis of a phrase or sentence, where each word would simply be evaluated in terms of the one that follows it. Many language experts have pointed out that this type of analysis enables more accurate diagramming of sentences in terms of the involved semantics, or in other words, the meaning of the individual words.
When linguists use this technique to evaluate text or speech, the words and phrases are often displayed in a visual tree, with diagonal lines referencing connections between them. This can help visual learners to further understand elements of sentence structure, or it can lead to a fuller understanding of natural language processing technology when developers can use this technique to show readers how a certain program works. Academics in fields related to language will often be familiar with this popular resource for handling complex phrases or sentences.