Duodenitis is swelling in the duodenum, or the upper segment of the small intestine. This inflammation usually appears with other conditions in the abdomen, such as hepatitis, dyspepsia, or gastritis. Dyspepsia is abdominal pain after eating and gastritis is swelling in the lining of the stomach. Symptoms of duodenitis include abdominal pain, bloating, vomiting, indigestion, bloody vomit, black stools, diarrhea, and other abdominal symptoms that might accompany associated abdominal disorders. Inflammation of the intestine can occur for several reasons and is treated according to the cause.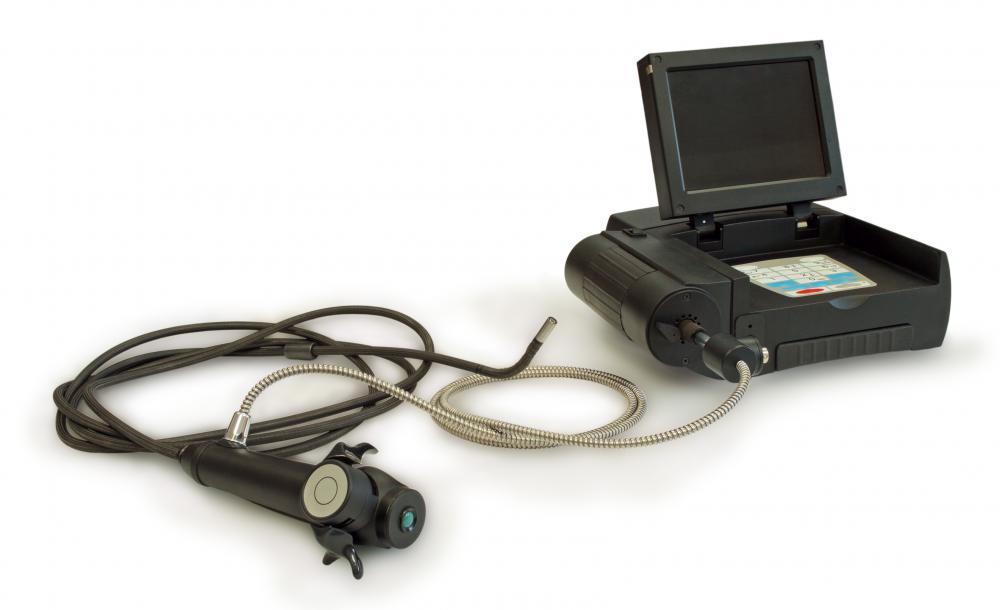 As the first segment of the small intestine, the duodenum connects directly with the stomach. Partially digested food and some of the stomach's fluids pass from the stomach into the small intestine to be further broken down and absorbed. Because of the organs' close relationship and proximity, issues with the stomach can easily irritate the duodenum.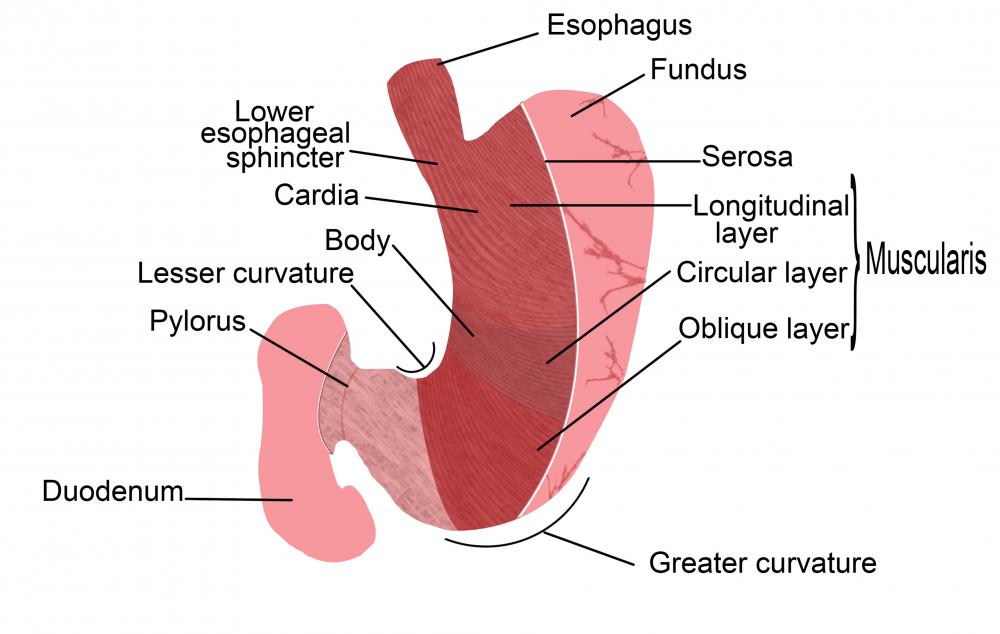 One of the most common causes for duodenal inflammation begins in an infection of the stomach with bacteria called Helicobacter pylori or H. pylori. Though this bacteria infects roughly half of the global population, it often presents no symptoms. In certain cases, however, the infection can contribute to the development of stomach and intestinal ulcers, gastritis, and stomach cancer. Gastritis is inflammation of the lining of the stomach, a condition that often accompanies duodenitis.
Duodenitis can also be caused by an adverse reaction to non-steroidal anti-inflammatory drugs (NSAIDs) such as indomethacin, ibuprofen, ketoprofin, and peroxicam. These drugs irritate the lining of the stomach and inhibit the production of prostaglandins. Prostaglandins protect the lining of the stomach and intestine by increasing protective mucus secretions and decreasing digestive acid secretions. The chances of a noticeable irritation in the stomach or duodenitis rise with larger doses and longer durations of use. Duodenitis is also linked to gastroesophageal reflux disease (GERD), a condition in which caustic bile from the patient's stomach escapes into the esophagus; gall bladder inflammation; viral infections; gastrointestinal hemorrhage; low blood flow to the intestines; Zollinger-Ellison syndrome, which causes excess acid production; and Crohn's disease, which causes intestinal inflammation for unknown reasons.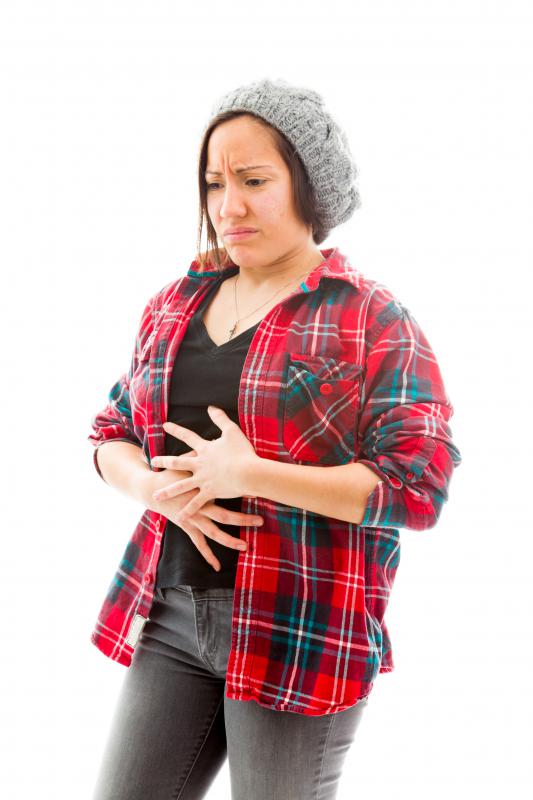 This condition is typically diagnosed through reviewing symptoms and a procedure called endoscopy, in which a tiny camera is inserted into the body to get a live picture of the internal organs. Treatments for duodenitis range based on the cause of the swelling. Physicians may ask patients to discontinue the use of NSAIDS or put the patient on antibiotics if the swelling is the result of a bacterial infection. A physician might also recommend medications that reduce acid production, such as proton pump inhibitors, or drugs that protect the lining of the stomach and intestines, such as sucralfate. Patients should see a doctor immediately if they have bloody stool or vomit or if symptoms become severe or chronic.