What is Difference Between a Curriculum and Syllabus?
Both a curriculum and syllabus are typically important factors at any school, but the difference between them is not usually clear to everyone. A curriculum is typically a guideline set out for educators that prescribes what they need to teach their students. It tends to outline the subjects that need to be taught, as well as methods for ensuring that each student has indeed learned the necessary materials. On the other hand, a syllabus is a more descriptive list of the concepts that will be taught in a particular class. One of the major differences between a curriculum and syllabus is that the latter is often handed out on the first day of class, while the former is usually not seen by students unless by request.
The curriculum is usually developed by the school district, or college administration so that teachers are aware of what they are expected to teach throughout the year. It typically breaks down what needs to be taught, as well as ideas on how it should be presented to the students. In addition, the curriculum usually lets teachers know how to measure the effectiveness of their teachings, often through standardized testing. It can be used as a guideline for teachers, as many depend on it to develop their coursework.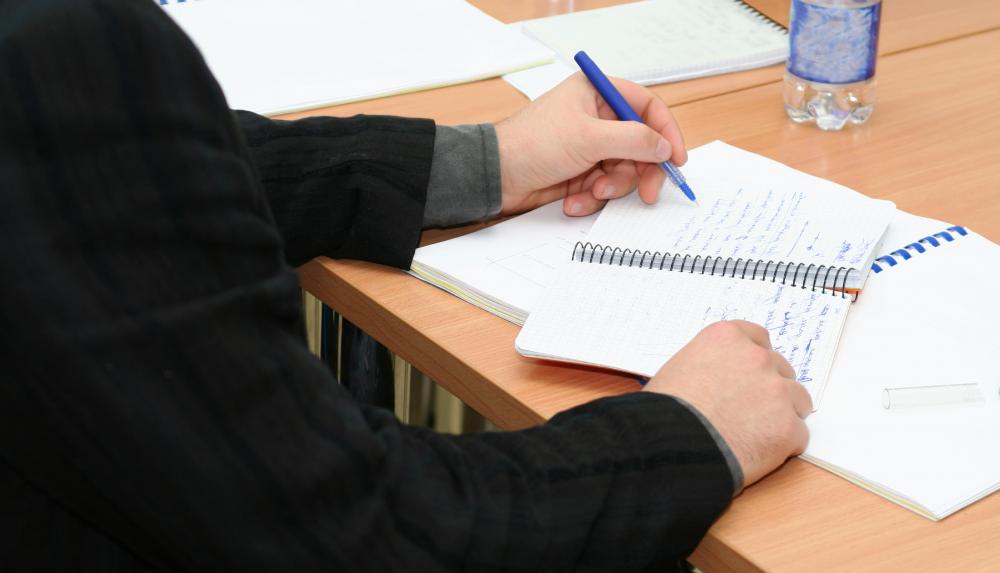 By contrast, a syllabus is typically created by each individual teacher, so it focuses on a particular class. It usually offers an overview of the goals of the course so that students know what is expected of them by the end of the term. One of the most useful aspects of a syllabus is that it frequently gives students an idea of the course schedule, listing the dates and descriptions of assignments and tests. This allows them to plan accordingly, ensuring that vacations do not coincide with test days, or the start of new concepts. Of course, students should be aware that both the curriculum and syllabus can usually be altered throughout the year if necessary, so talking to the teacher before planning vacations may be a good idea.
One of the most notable distinctions between the usual curriculum and syllabus is that most teachers make the latter widely available to students. In fact, many teachers hand out the syllabus on the first day of class, especially in college, where students are expected to take a particular interest in their education. On the other hand, the curriculum is not usually distributed among students unless it is specifically asked for. In classes that are taught in multiple sections by different teachers, the curriculum will be the same for all, but the syllabus may vary somewhat from one teacher to another.