What Is Dense Irregular Connective Tissue?
Dense irregular connective tissue, which is made up of elastic fibers and a type of protein fiber called collagen, provides protection to the tissues or organs it surrounds. The collagenous fibers are irregularly arranged in interwoven sheets that makes the tissue very strong. This type of tissue is particularly common in areas of the body where multi-directional force is frequently exerted, such as muscles, for example.
Connective tissue provides support to the organs and tissues of the body and is separated into two types: loose connective tissue, which is more abundant, and dense connective tissue. The latter is sub-divided into two categories — regular and irregular — that are classified based on the arrangement of the tissue's fibers. The fibers of dense regular connective tissue are arranged in parallel to each other unlike dense irregular connective tissue, which has an irregular pattern of fibers. The different arrangement of fibers serves different functions. Dense regular connective tissue can withstand tension only in the direction that its fibers run, whereas the irregular tissue can withstand multi-directional tension.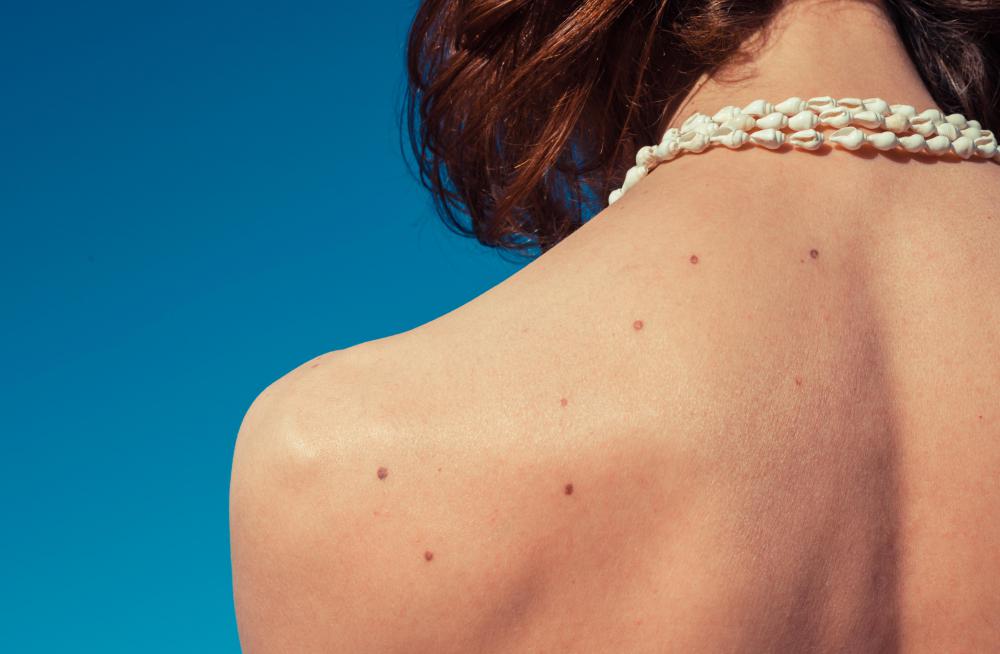 The fibrous and protective white part of the eye, or the sclera, contains dense irregular connective tissue, as does the part of the gastrointestinal tract called the submucosa. Its function is to support the mucous membranes. It also makes up a large part of the skin; the top outer layer is the epidermis, which is made up of four to five layers of this tissue, depending on what part of the body it's covering.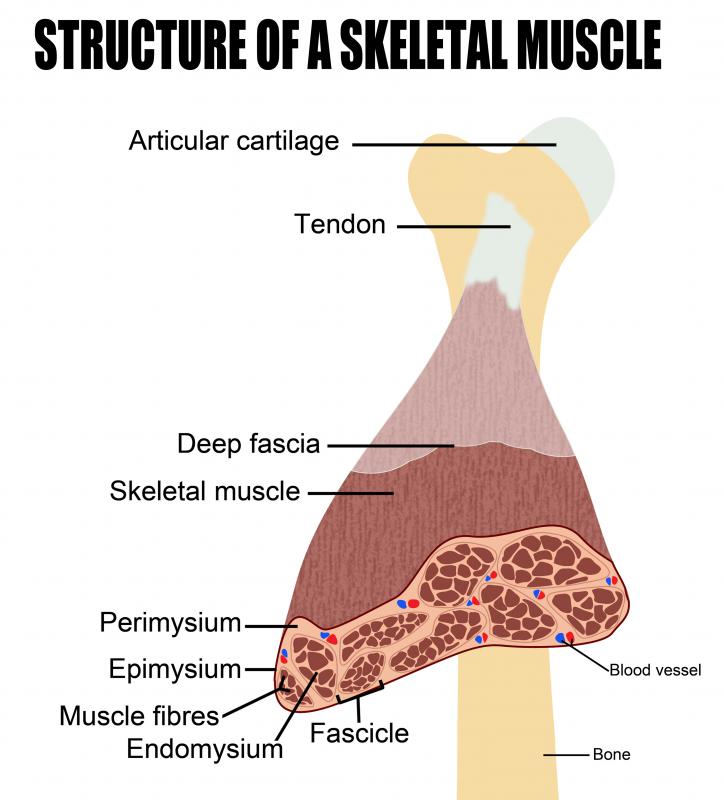 Between the epidermis and the deep subcutaneous tissue lies a thick layer of dense irregular connective tissue. This type of connective tissue also makes up fibrous capsules, which are protective sacs or membranes that surround internal organs, glands, and bones. It's called the periosteum when it forms a membrane the lines the outer surface of bones, and when it forms a protective layer around the cartilage of developing bones, it's called the perichondrium. The tissue also forms some types of fascia, which are supportive and protective membranes that surround muscles, muscle groupings, nerves, and blood vessels. The type of fascia that envelopes individual muscles, holds muscles together, and separates muscles into functional groups is called deep fascia, which is located under a layer called the superficial fascia.