What is Current Procedural Terminology?
Current procedural terminology, also known as CPT®, is a set of codes used for medical procedures in the United States and which is authorized by the American Medical Association. This terminology is used to convey a clear and uniform description of various surgical and medical treatments and practices and is used by health specialists, such as physicians and surgeons, those who pay for medical procedures, and researchers who specialize in issues related to medical practices. There are three different categories of current procedural terminology, each used to describe a different set of medical services.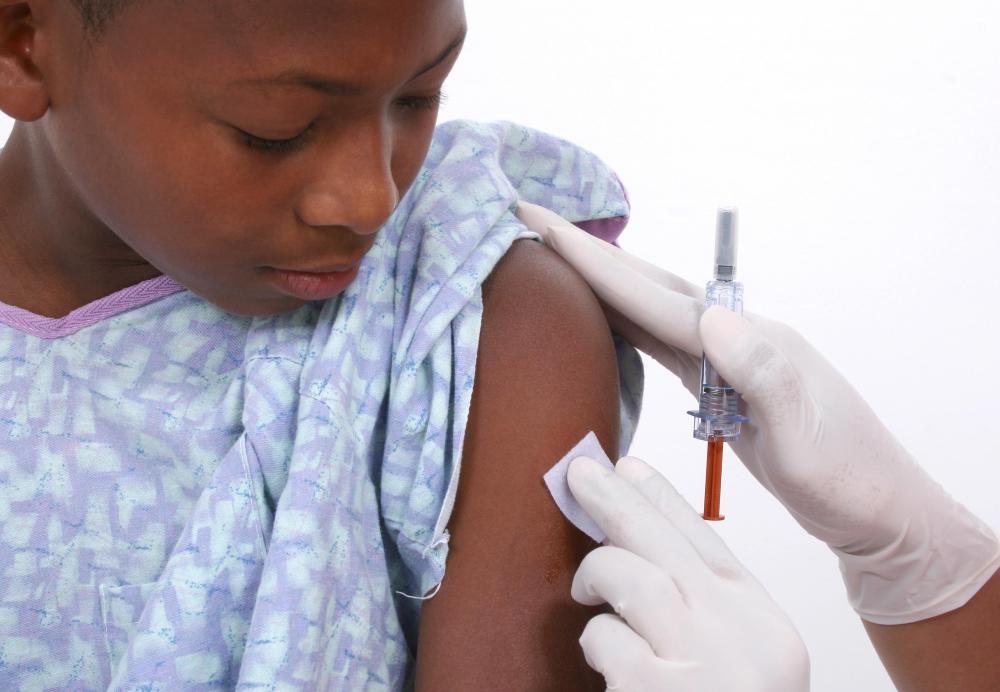 The first category of current procedural terminology is also known as Category I. This category is used to describe vaccines that are administered by health professionals. When new vaccines are introduced, codes are assigned prior to approval by the Food and Drug Administration (FDA). Before the FDA approves a vaccine, the code is accompanied by a particular symbol in relevant medical manuals. Once the vaccine is approved, the corresponding symbol is removed.
Category II of current procedural terminology is used to describe performance measurements. These include standard treatments and consultations offered by health professionals. Many of the procedures represented by these codes tend to be used often by many health professionals across the country and most are not in danger of being removed from related medical practices.
The current procedural terminology used in category III, on the other hand, describes emerging technologies. Many of these procedures and treatments are more controversial. For this reason, many of the practices represented in this category are considered to be temporary and are more likely to be reconsidered.
In some cases, current procedural terminology may also describe the International Classification of Diseases and Related Health Problems (ICD-9). This is a medical coding system that is used in a number of different countries and is approved by the World Health Organization (WHO). It is used to describe different diseases, as well as symptoms, signs, and patient complaints associated with the different illnesses.
The ICD-10-PCS is a coding system of current procedural terminology that is also used in the United States, though it is considered to be a successor of the ICD-9 system that is authorized by WHO. This coding system is used only to describe medical procedures and is based on a complex ordering of numbers and letters. Aspects of medical procedures, such as parts of the body, procedures, and approaches are represented by the placement of an alphabetical or numerical figure in a seven different characters.