Cream rinse, often simply referred to as conditioner, is a hair care product that is designed to make your hair softer and more manageable. Applying conditioner is the next step after shampooing your hair. This product can be purchased from discount stores, department stores, specialty shops, or beauty salons. Salon quality products can be substantially more expensive than other brands due to the company's added advertising costs. However, these products often contain added ingredients that will make it easier to style your hair. If you've tried cheaper brands and been unsatisfied with the results, purchasing a salon-quality cream rinse may be a worthwhile investment.
When choosing a conditioner, remember that cream rinse should be matched to your hair type while shampoo should be matched to your scalp type. Conditioner made for normal hair is best for people with healthy hair that shows no signs of damage. Volumizing cream rinse is a good choice for people with fine, limp hair. If your hair is frizzy and dry, look for a conditioner labeled as extra moisturizing. If you dye, perm, or chemically straighten your hair, look for products with added ingredients to protect against this damage. If you're looking to save space in your shower, you might want to purchase an all-in-one product that acts as a shampoo, conditioner, and shower gel.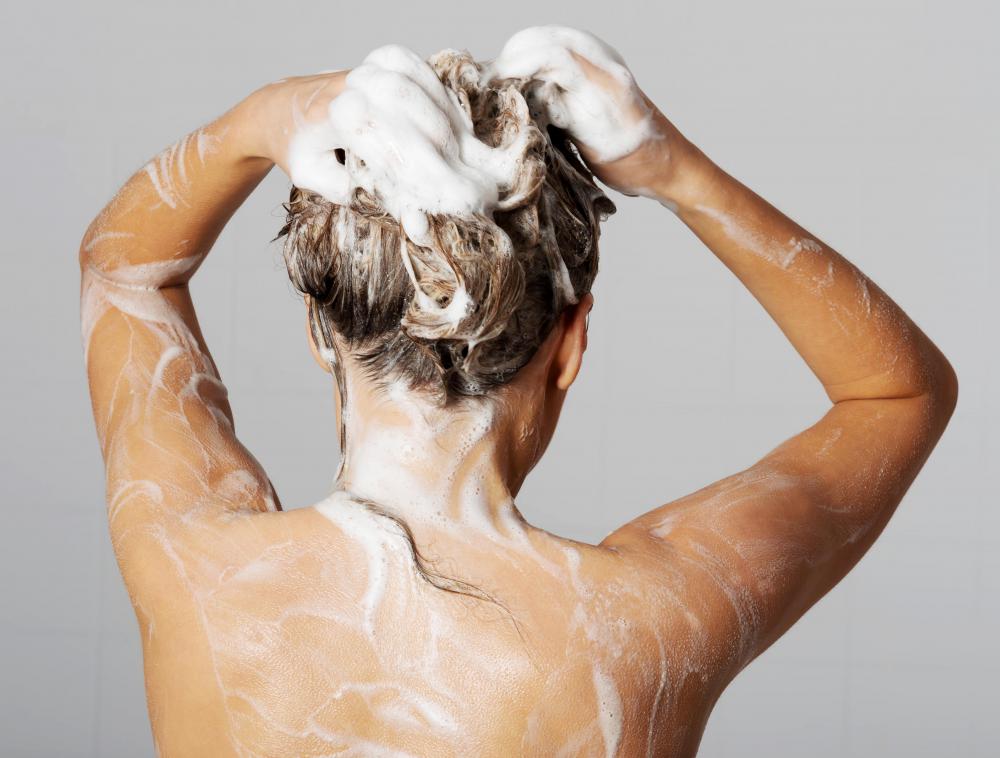 How you apply your cream rinse can have a substantial impact on the product's effectiveness. Many people make the mistake of applying conditioner to the scalp in the same manner they apply their shampoo. Conditioner can be applied to all of your hair, paying extra attention to the ends. Some experts suggest only applying conditioner from the ears down, especially if you have oily hair to begin with. It's also important to make sure that you allow the product to absorb for the correct time period. Most products need two to five minutes to work properly before they are rinsed out of your hair.
Many people believe that you should change the brand of cream rinse you use on a regular basis to avoid having your hair become immune to the effects of the product. However, most hairstylists now feel this is nothing more than an old superstition. If you find a product that you truly love, there's no need to change products.
If you're looking for a thrifty, all-natural solution to purchasing a commercially manufactured cream rinse, you can use mayonnaise or olive oil to condition your hair. However, you'll need to rinse thoroughly to make sure all residue from your homemade conditioner is removed.