What Is Cilantro Dressing?
Cilantro dressing is a light herb-flavored dressing that is typically served over a salad. Cilantro is commonly thought of as one of the main ingredients to pico de gallo, a fresh Mexican salsa made with herbs and fresh produce. The flavor of the cilantro adds a citrus-like flavor that freshens most dishes. The dressing generally consists of cilantro as the main ingredient, an oil such as olive or canola, lemon juice, and vinegar. There are other ingredients that can be added to the dressing to build on the taste, such as garlic, cumin, or a diced chile.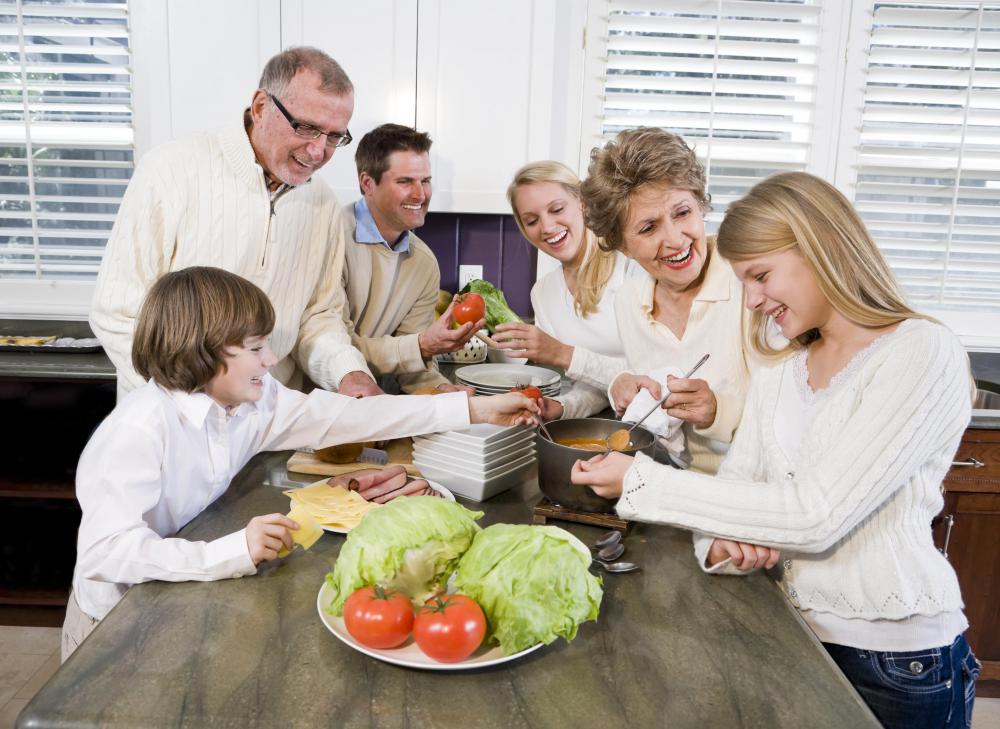 One of the most common ways to serve cilantro dressing is over various types of salads. Types of salads can include a common garden salad, a pasta salad, or sometimes a vegetable salad. Cilantro dressing is typically served over a cold pasta salad because the pasta absorbs the flavor of the dressing very easily to create a fresh and light taste with a hearty meal.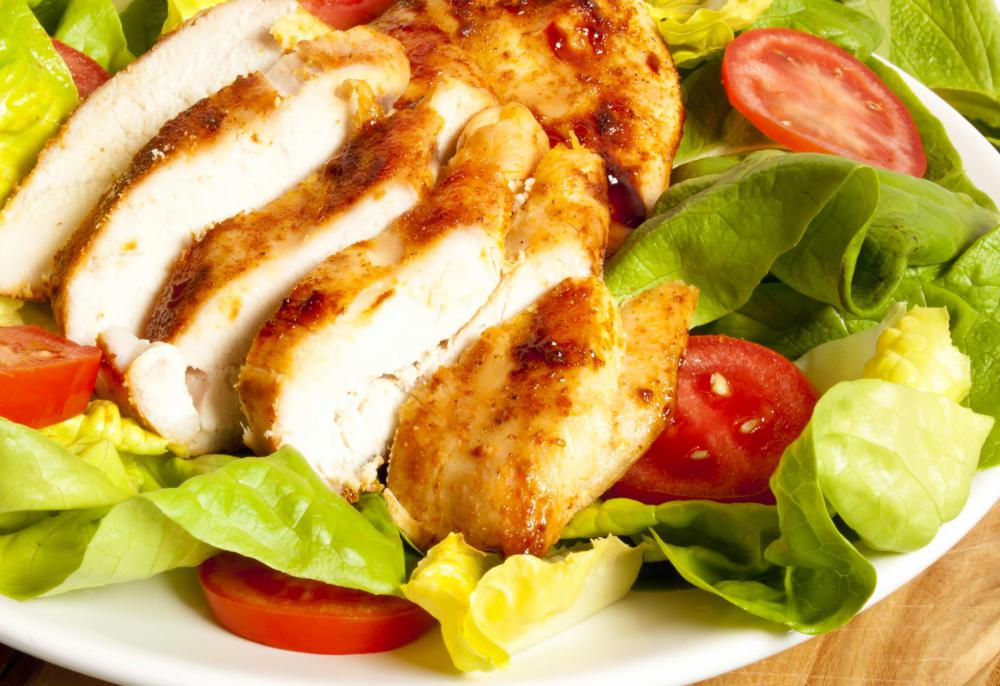 This dressing has also been used on top of meat dishes such as chicken and pork. Cilantro dressing can make a great topping for carne asada tacos or any other variation of tacos. The delicate yet distinct flavor is brought out in most dishes by adding lemon or lime juice to the dressing. Any chile, pepper, or powder can be added to the cilantro dressing to give a spicy kick of flavor.
When making cilantro dressing, many people blanch the cilantro in water for 10 seconds to bring the color out and soften the leaves. This can make the cilantro easier to combine with the other ingredients in a food processor or blender. When cooking with cilantro, it is important not to overcook the delicate leaves. The texture of the cilantro should be intact and only a bit softened for the richest flavor.
Adding ingredients like sour cream or mayonnaise can act like a thickening agent for people who like a thicker dressing. A great shortcut to making cilantro dressing without spending time mixing many ingredients is to add freshly chopped cilantro to ranch dressing. If cilantro dressing is made from scratch, the dressing will only keep for approximately a week if it is sealed in an airtight container. If a person is adding cilantro to store-bought ranch dressing, the expiration date on the bottle of ranch dressing would apply. The commercial ranch dressing typically contains preservatives that keep foods fresh for a longer period of time.