What Is Carrot Suntan Oil?
Carrot suntan oil is generally made with carrot oil as its base ingredient, rather than mineral oil. The use of carrot oil in tanning products has been growing in popularity, since research suggests that the use of mineral oil in suntan oils might contribute to the development of skin cancers. Carrot oil is believed to have a number of benefits when applied topically to the skin. It is considered an effective moisturizer, and its high anti-oxidant content might help to slow the signs of aging. Carrot suntan oil may help users tan more deeply, since carrot oil is considered a tan accelerant.
A wide range of skin care products contain carrot oil. The oil expressed from carrot roots and seeds is generally rich in vitamins and minerals. According to some experts, carrot oil contains more than 600 antioxidant compounds. Essential oil of carrots is believed to relieve dry skin, soothe irritation, and prevent aging. Carrot suntan oil takes advantage of these beneficial skin care properties to help users support skin health while tanning.
Manufacturers of suntan lotions, oils, and creams believe that carrot suntan oil can help accelerate the tanning process. Those who desire a rich, deep tan are generally advised to try a tanning product that contains carrot oil. Though these products may be artificially scented, many people like the aroma of the carrot oil itself, which is said to be woody.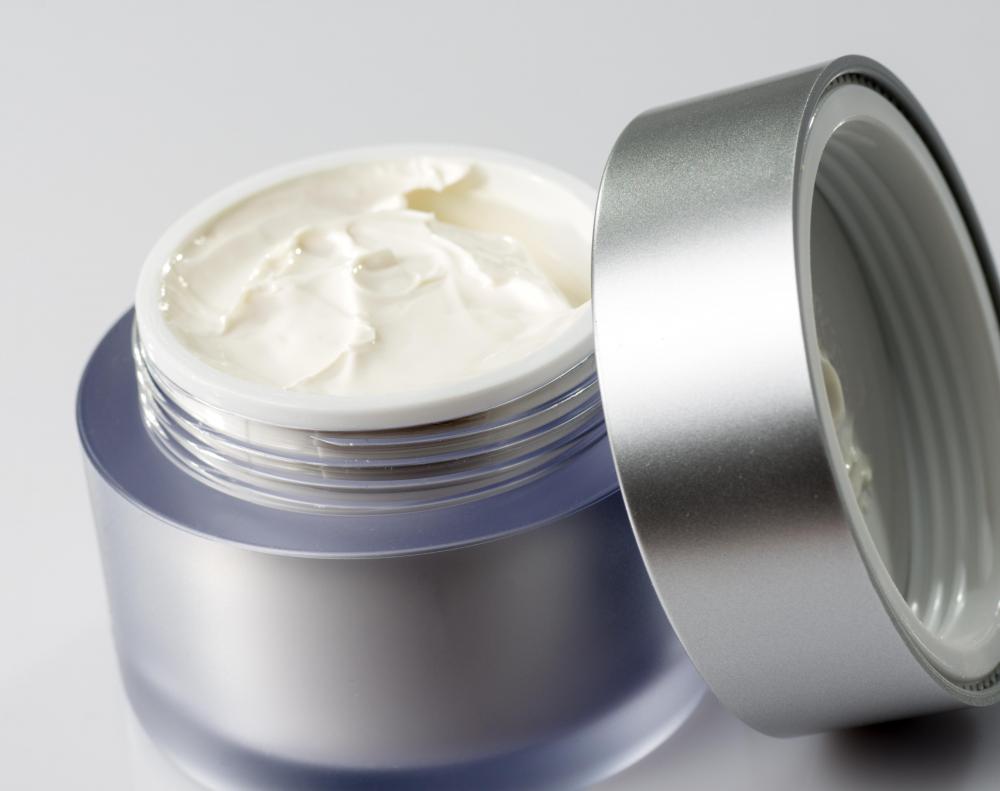 Essential oil of carrots is not believed to offer any protection from UV rays. Unlike mineral oil and other oils, however, it allows the skin to keep breathing after application, while still adding moisture to the skin. Most manufacturers offer a range of carrot suntan oil products, with and without SPF protection. Additional ingredients are usually used to add varying levels of SPF protection to this type of suntan oil.
Carrot oil is widely used in a range of skin-care products, and not just in tanning oils. It can be found in lotions, creams, massage oils, soaps, and shampoos. It is often blended with other essential oils, or with olive oil or sunflower oil. Carrot extract is also often used to add flavor or color to foods. It is often exploited in industry for its fragrance, and can be found as a common ingredient in perfumes.