What Is Candidal Intertrigo?
Candidal intertrigo is an infection with Candida yeasts located in skin folds such as those found around the groin, armpits, breasts, and neck. This can occur as a primary or secondary infection and is treated like other cutaneous Candida infections with medication to kill the yeast and some hygiene recommendations to prevent future infections. Patients with numerous skin folds living in hot, humid conditions are much more likely to develop this infection, and may benefit from some proactive preventative care to limit the chances of developing an infection in the first place.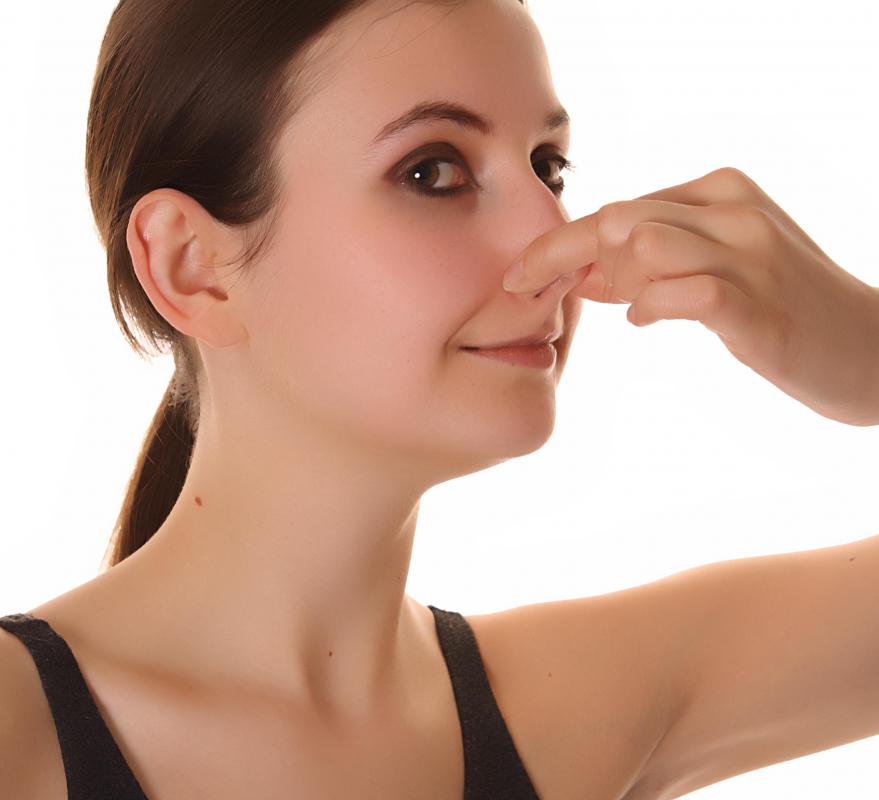 In patients with candidal intertrigo, the area between skin folds becomes red and irritated. The patient may notice itching, pain, and cracking or flaking with weeping sores. The condition can spread if not treated, and the skin may develop a strong, unpleasant odor. Antifungal medications can be delivered topically and orally to kill the yeast. It also helps to wash thoroughly with mild soaps and pat the area dry to limit the spread of infection.
A case of candidal intertrigo can become a stubborn infection. Skin folds tend to be warm and moist, a great environment for yeast, and friction caused by rubbing can irritate the skin and may make it more prone to irritation. The patient may be encouraged to wear loose, comfortable garments made from cotton and other natural fibers for breathability while in treatment, as tight garments that permit limited air circulation can increase the intensity of the infection.
Some steps can be taken to prevent candidal intertrigo. It helps to wash skin folds thoroughly with mild soap and water, and to dry them by patting after bathing. Some patients may find that topical creams and powders help to keep folds dry and limit friction, which can make it more difficult for fungi to get a foothold. Wearing protective garments can also help; a natural cotton bra, for example, can lift and separate the breasts to limit skin folds and create fewer areas hospitable to yeast.
It is important to receive treatment for candidal intertrigo. The infection could spread, and if it is located in an area like the groin, the organisms might make the leap to internal areas as well as the skin. While in treatment, patients should take care to keep the area clean and dry, changing garments as appropriate to maintain hygiene and wearing natural, breathable fibers directly against the skin to keep the infection ventilated.