What Is Betamethasone Valerate Lotion?
Betamethasone valerate lotion is a corticosteroid cream used to treat skin conditions that cause itching, scaling, and redness. This medication is predominantly used to treat psoriasis and eczema of the scalp. It can also be used to treat skin rashes resulting from allergic reactions and contact dermatitis.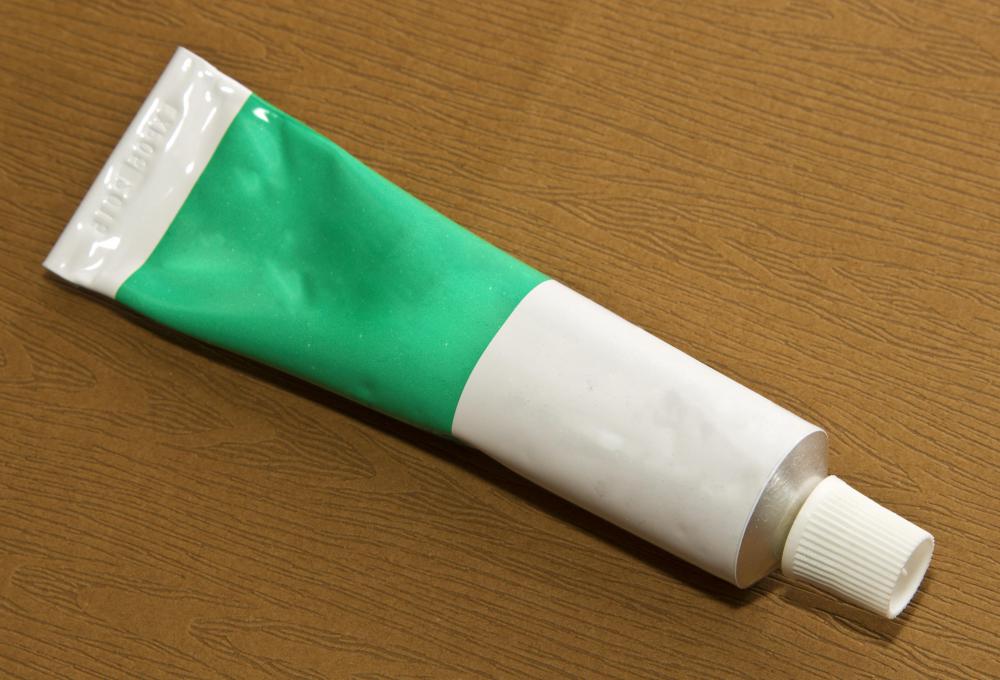 The corticosteroid class of medications are hormones largely thought to work on skin conditions by suppressing the patient's immune system. When betamethasone valerate lotion is applied directly to the irritation, the response is more tightly localized to that area alone. This can reduce swelling and irritation and consequentially relieve itching. Fewer side effects are seen in patients using these medications topically than those who take corticosteroids orally. While side effects are rare, they are possible.
The most reported side effect of betamethasone valerate lotion use is a burning or itching sensation at the application site. This is usually mild and goes away within a few minutes. More serious side effects at the application site can include thinning or discoloration of the skin, new hair growth, or acne. Patients experiencing these symptoms should inform their physicians.
Additionally, the hormones in betamethasone valerate lotion can be absorbed into the bloodstream through the skin, especially if the skin is broken. Once this happens, most side effects common to corticosteroid use can occur. Weight changes, swelling of the extremities, and mood alterations are signs that the medication is being absorbed by the body. In rare cases, this can lead to blood sugar elevations, increases in eye pressure, appearance of Cushing's syndrome, or malfunction of the pituitary and adrenal glands. Individuals that notice any of these symptoms should seek medical advice as soon as possible.
Patients with some preexisting medical conditions may be advised to avoid betamethasone valerate lotion. Because this drug can cause increases in eye pressure, patients with glaucoma should be monitored closely during treatment. Diabetics, especially those with poor circulation, are at higher risk of serious side effects from this medication. In general, children and the elderly seem particularly prone to side effects from corticosteroid medications.
The use of betamethasone valerate lotion may interfere with the normal physical and mental development of infants and children. These effects are generally temporary, but some physicians choose to err on the side of caution by avoiding the medication except as a last resort. The effects of corticosteroid use in pregnancy are uncertain, and as such, alternative therapies are frequently chosen. It is unclear whether the drug is secreted in breast milk.